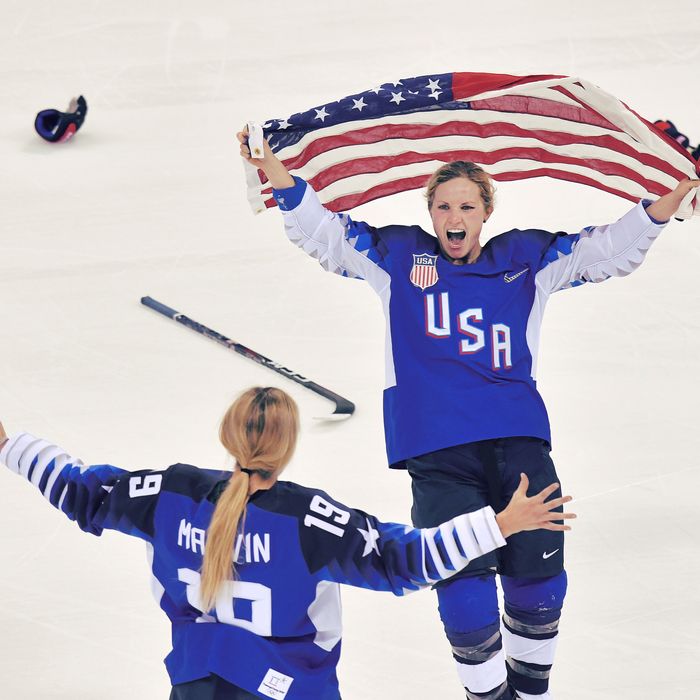 The U.S. women's hockey team wins its first gold medal since 1998.
Photo: ED JONES / Contributor/This content is subject to copyright.
In a nail-biter of a final, the U.S. women's national hockey team won their first Olympic gold for the first time in 20 years, destroying Canada's winning streak.
Regulation time ended with a tie, leading to 20-minute overtime, then a penalty shootout, then a sudden-death shoot-out. Jocelyne Lamoureux-Davidson scored the winning goal. But 20-year-old goalkeeper Maddie Rooney had to make one more save in order to end the game — which she did. Team USA won after three hours of play.
If you needed any more reason to be a fan, the team had previously boycotted the World Championships, protesting unequal pay in USA Hockey. They were reigning world champions at the time.