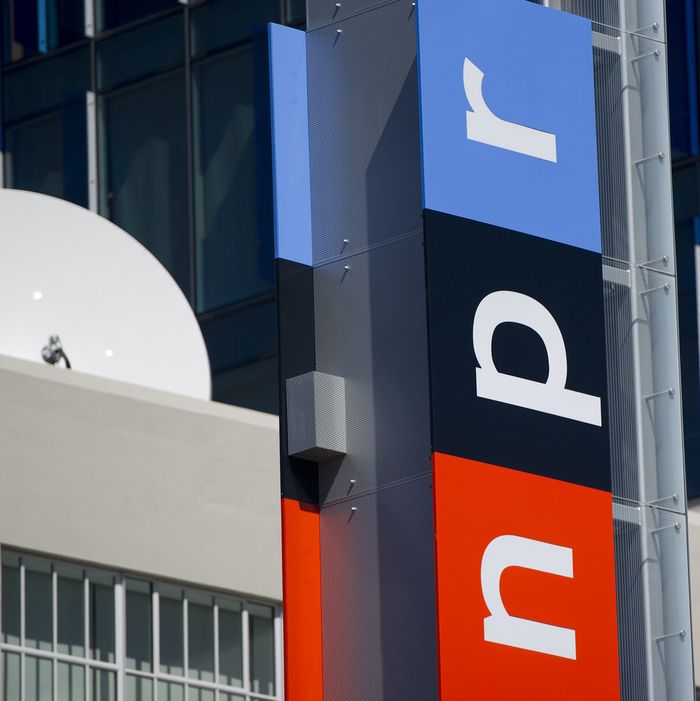 Photo: SAUL LOEB/AFP/Getty Images
NPR journalist Daniel Zwerdling announced his retirement after sexual-harassment allegations emerged against him today, NPR reports.
According to an investigation by Current, a trade publication covering public radio, two female NPR staffers reported Zwerdling for sexual harassment in November. Six more women told the outlet they experienced inappropriate behavior from the reporter.
The women claim Zwerdling steered their conversations toward personal topics, touched them inappropriately, and tried to kiss then.
"He didn't stop," one of the women, Kryssy Pease, told MPR News. "I had to tell my bosses, and it was horrifically embarrassing. They talked to him, he stopped. I had to call my dad, crying, telling him how this turned out. He just sighed and said, 'I'm sorry, Sweets. I was afraid this was what was going to happen.'"
Zwerdling worked at NPR for over 30 years and won a Peabody for his investigative report "Mental Anguish and the Military."
NPR has faced a string of high-profile sexual harassment scandals in recent months. In November, Michael Oreskes, NPR's senior VP of news, left the company. In December, an investigation by the Cut found WNYC host John Hockenberry had been accused of harassing female colleagues. The same month, Leonard Lopate and Jonathan Schwartz were fired from the public-radio station for inappropriate behavior.
Zwerdling has denied the allegations against him. In a statement to Current he said:
"When the movement started sweeping across the nation recently to expose sexual harassers and predators, I applauded it. I still do. The current national reckoning regarding sexual harassment is a momentous opportunity for America to make itself a better, safer and more equitable country. Yet as many have already observed, there are also perhaps predictable and troubling collateral casualties along the way. The allegations against me are one of those instances."
Read the full Current investigation here.