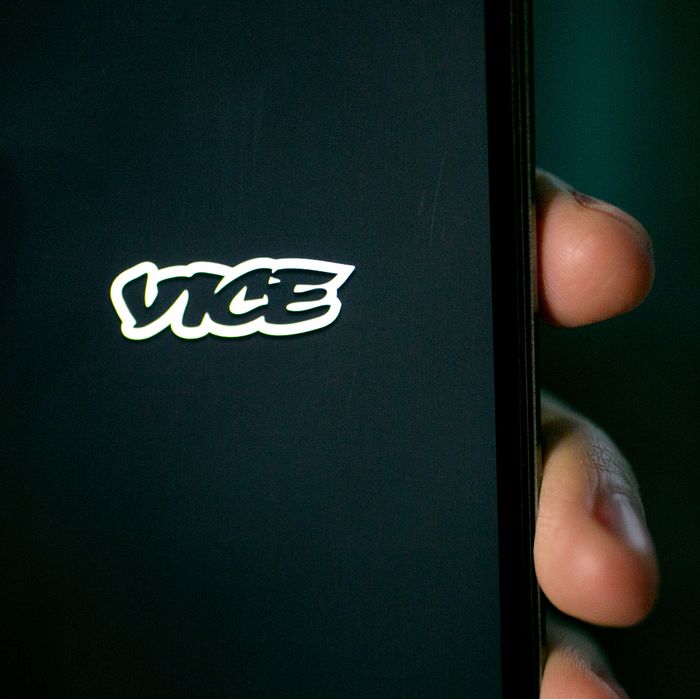 Photo: Bloomberg/Bloomberg via Getty Images
A former female employee of Vice Media is suing the company, saying that they're guilty of systemic gender-based pay discrimination. According to the L.A. Times, Elizabeth Rose, who worked at the media company from 2014 to 2016, filed the suit in Los Angeles saying Vice has violated equal pay acts in New York and California, as well as the Federal Equal Pay Act.
Rose says that as part of her job, she learned that women at the company "made far less than male employees for the same or substantially similar work." She believes this behavior is intentional. She also learned that a male subordinate that she hired made $25,000 more per year than she did. According to the Los Angeles Times, Rose is seeking damages, adjusted wages to compensate for the alleged discrimination, and an end to the pay disparity at Vice.
In November, the Daily Beast reported that Vice's culture was "toxic" toward women. Three employees were fired in the investigation that followed. One month later, the New York Times reported that Vice Media had reached four sexual-harassment settlements. Vice Media's president Andrew Creighton and chief digital officer Mike Germano went on leave after they were accused of sexual harassment in the Times article. The day the article was published, Vice founders Shane Smith and Suroosh Alvi wrote in a memo that they were committed to pay parity by the end of 2018.