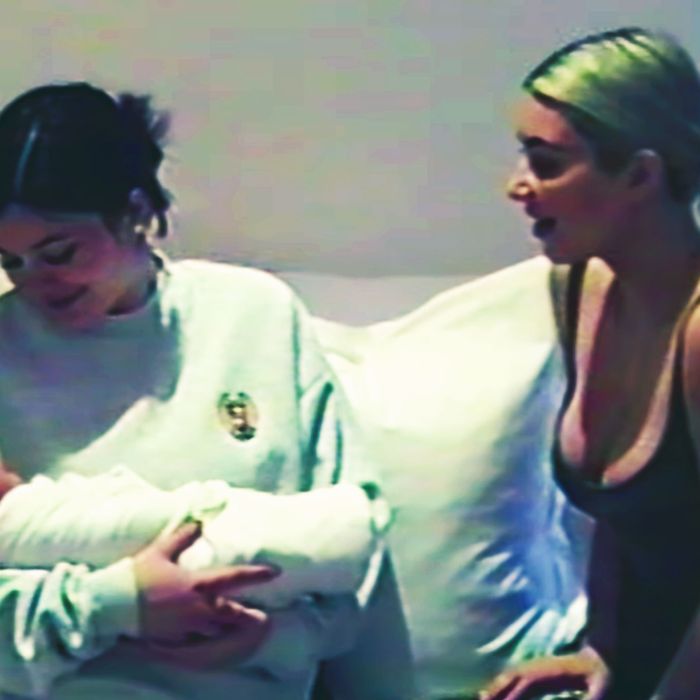 Kylie Jenner holds Chicago West, Kim and Kanye's 2-week-old daughter.
It's been a big day for Kardashian-Jenner baby debuts. Not only did we finally get the satisfaction of Kylie Jenner confirming her pregnancy, which she did by literally giving birth, but we also got a peek at another never-before-seen baby: Chicago West.
In Jenner's emotional video tribute to her daughter, Kim Kardashian passes a tightly swaddled Chicago to Jenner, who was pregnant at the time. Chicago was born just a little over two weeks ago, on January 15.
"She looks completely different," Jenner says. "She's so little. Did you figure out the name?"
Kardashian responds, "I think we're going to go with Chicago," which Jenner approves: "I love Chicago."
Watch the full video below.