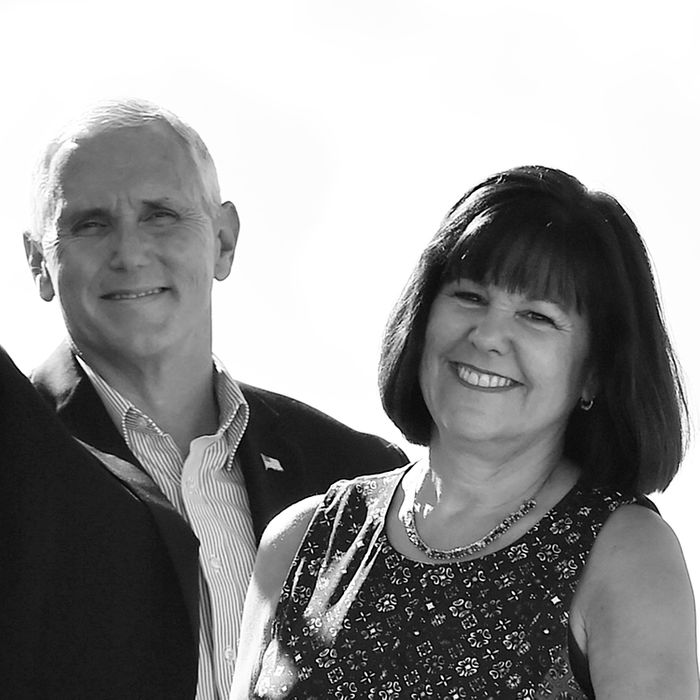 Vice-President Mike Pence and his wife, Karen.
Photo: Pool/Getty Images
In honor of Valentine's Day, significant others around the world are quietly slipping into their neighborhood chocolate, flower, or stuffed-bear retailer for last-minute gifts.
And according to CBS news reporter Jacqueline Alemany, Vice-President Mike Pence may have been one of those shoppers.
Earlier this afternoon, the VP was spotted ducking into a CVS just blocks from the White House. Spectators believe he purchased a Valentine's Day gift for his wife. (Yes, there's an SNL skit for that, see below.)
No one is quite sure what he bought, but Twitter users have offered some ideas: