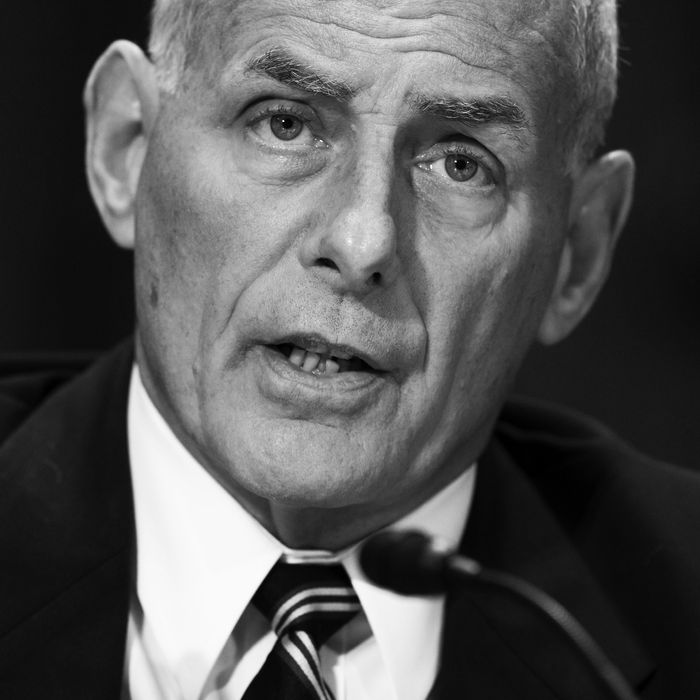 John Kelly.
Photo: SAUL LOEB/AFP/Getty Images
If you've found yourself wondering lately how White House chief of staff John Kelly feels about domestic violence, then luckily, your wait is over. The general finally clarified his opinions on the subject in a new memo: Turns out, he's against domestic abuse.
As CNN reports, Kelly sent a lengthy email to White House staffers on Thursday night condemning domestic violence. The memo came amid revelations that Kelly had defended former staff secretary Rob Porter as a "man of true integrity and honor" despite having known about domestic-violence allegations against him. Kelly wrote in the email:
"While we are all processing the shocking and troubling allegations made against a former White House staffer, I want you to know that we all take matters of domestic violence seriously. Domestic violence is abhorrent and has no place in our society."
It's so nice to finally know where Kelly stands on abuse.