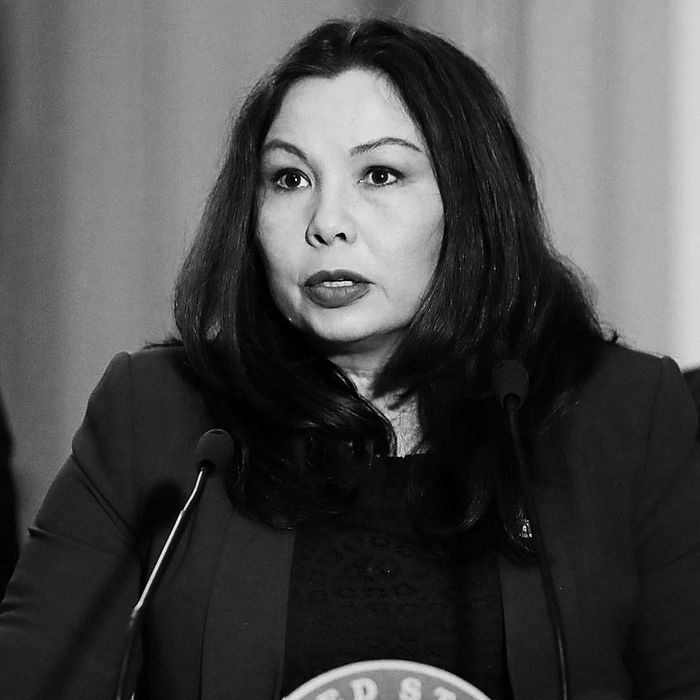 Senator Tammy Duckworth.
Photo: Chip Somodevilla/Getty Images
Senator Tammy Duckworth of Illinois, who announced her pregnancy last month, will soon become the first senator to give birth while in office. While she plans to take 12 weeks of paid leave, according to her interview on the latest episode of Politico's Women Rule podcast, she doesn't think she can "technically take maternity leave."
A pregnant senator presents new questions and potential conflicts that leaders have never before considered. For example, Duckworth says that if she takes maternity leave, she "won't be allowed to sponsor legislation or vote during that time period."
There's also a rule against bringing children onto the Senate floor, which could potentially cause problems for Duckworth.
"You are not allowed to bring children onto the floor of the Senate at all," she says. "If I have to vote, and I'm breastfeeding my child, especially during my maternity leave period, what do I do? Leave her sitting outside?"
She continues: "It's going to change some Senate rules." Given the current 51 to 49 split in the Senate, with Republicans in the majority, hopefully!