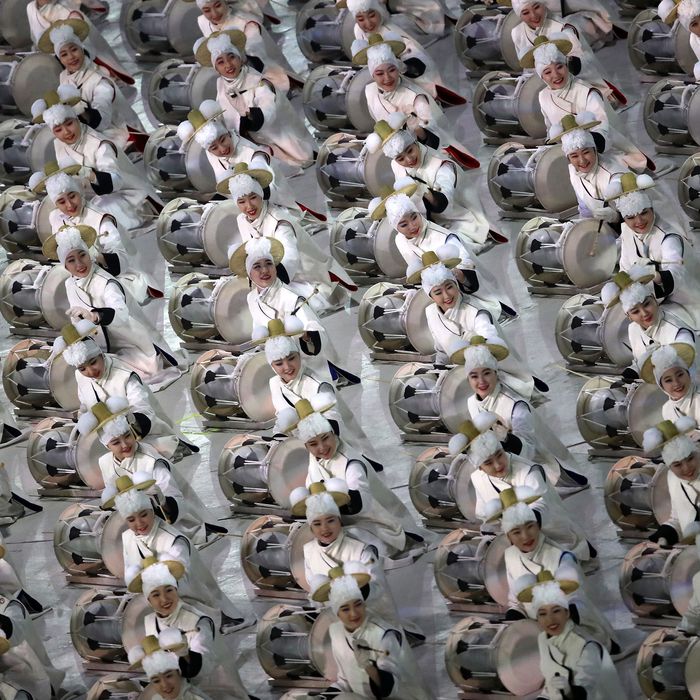 Photo: Sean M. Haffey/Getty Images
Welcome to Good Sports, a daily bulletin on the Olympics viewing experience by Kelly Conaboy.
The Olympics Opening Ceremony aired on NBC last night and it was so beautiful, and so harmonious, and so long. Do you remember when the children and the animal puppets were under a dome of stars? It was in the beginning, and it was lovely. Do you remember all of the stuff from the future? A woman created an android in her home, I think, and a surgeon did space surgery on a self-driving robot (or something like this). In our divided modern hellscape, it's nice to be able to take in the grace, unity, and pageantry of the Opening Ceremony, allowing ourselves to believe for a moment that humanity is good or at least non-bad, and allowing ourselves to meditate for a moment on how the future is coming, fast, and it's going to be very scary, so we better get ready.
But have you stopped to wonder about which element of the ceremony you are?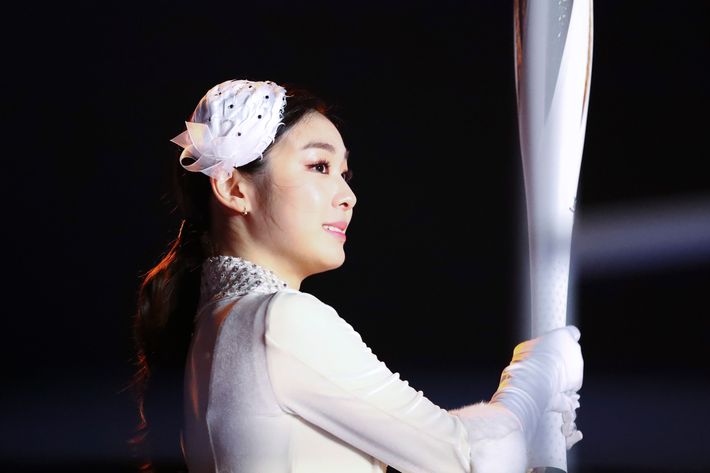 Of course, I'm Yuna Kim: graceful, a champion figure skater, and one of the world's highest-earning female athletes. But you? To find out which element of the Opening Ceremony you are, take your age, multiply it by 2018, and divide it by the day of the month of the last time you went ice skating. Then think of your favorite color. What is your favorite color?
GREEN: Smiles on the Faces of the Athletes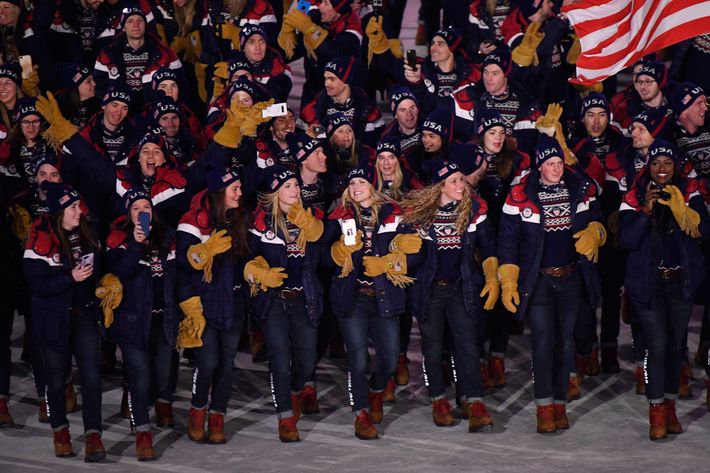 Aw, this is nice. You're the smiles on the faces of the athletes. A genuinely moving sight during the Parade of Nations, you remind most of us that we will almost certainly never feel this level of joy in our own lives because we never even tried to compete in the Olympics. And who knows what would have happened if we had?
ORANGE: The Inmyeonjo, or "Human-Faced Bird," Puppet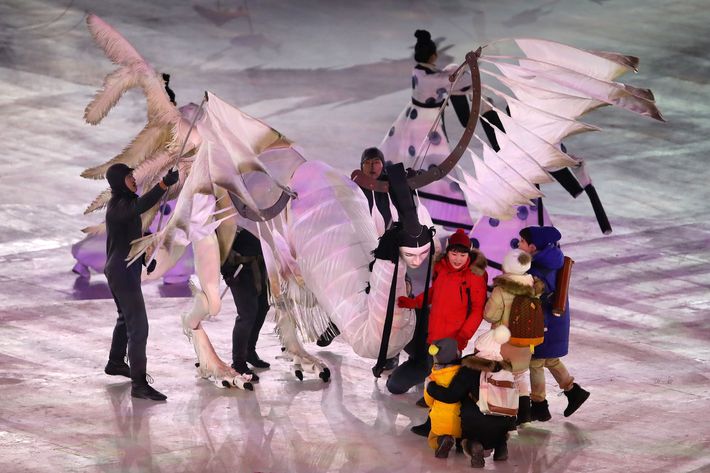 You're the Inmyeonjo puppet! What a sight you were, a bird with human's face. According to the Verge, your cameo led to "Inmyeonjo" trending on Twitter in Korea, with Twitter users completing the phrase "Inmyeonjo is so" in ways such as "Inmyeonjo is so scary" and "Inmyeonjo is so handsome." But now we know the truth: Inmyeonjo is so you!
RED: Mike Pence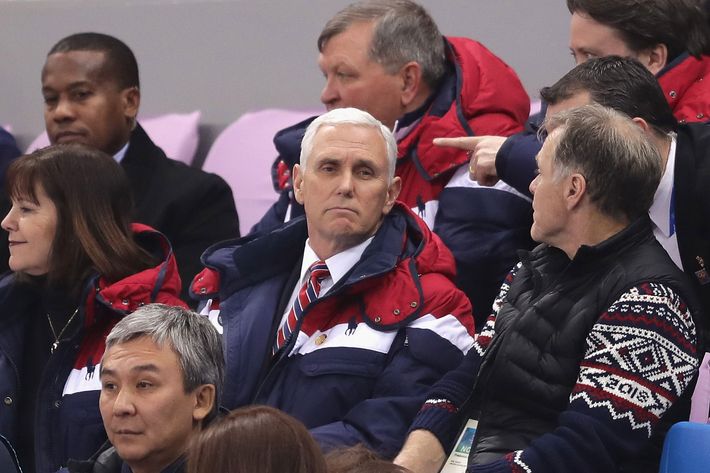 Yikes!
BROWN: People Continuously Dancing in a Circle During the Parade of Nations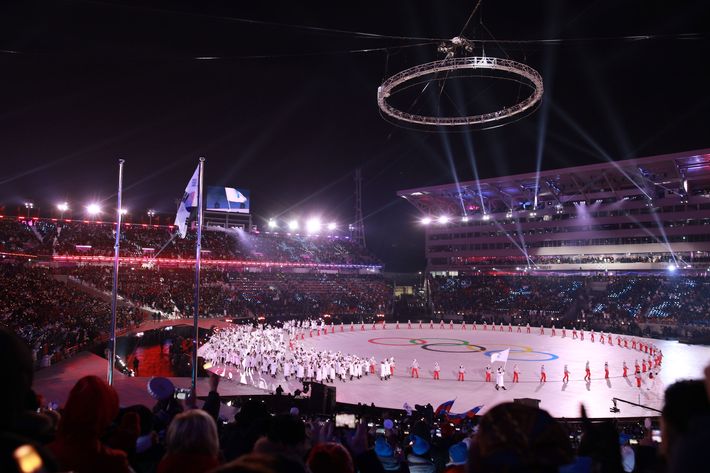 You're the people continuously dancing in a circle during the Parade of Nations! You bring joy and stamina to every situation. You danced for a very long time, and it was always a little funny to see you in the background. You're the life of the party!
MAUVE: Tonga Flag-Bearer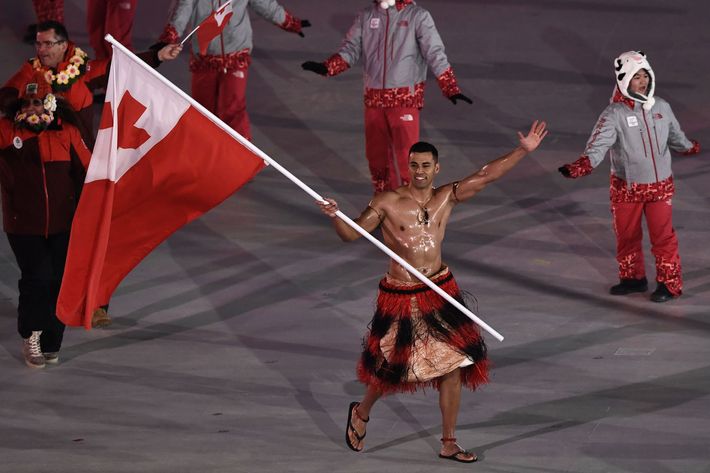 You're back, and we're so happy to see you.
PINK: 1,218 Drones in the Shape of a Snowboarder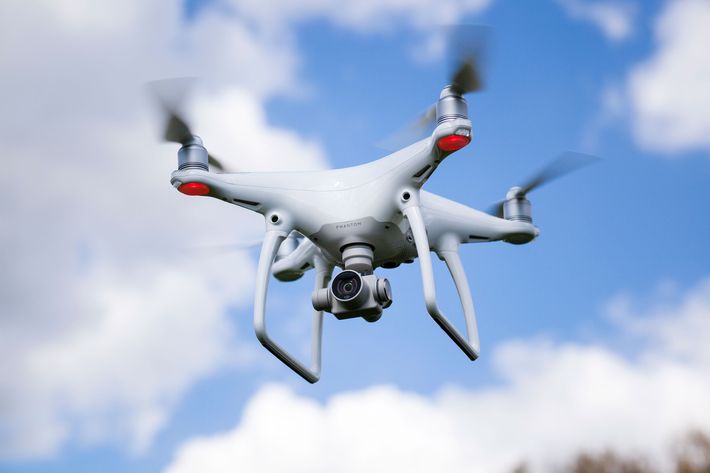 According to Katie Couric, you were filmed in December. Okay. Why did Katie Couric feel it was necessary to point out this fact about you when we were all enjoying your magic, under the impression it was in delayed real-time? It is unclear.
BLUE: A Unified Korea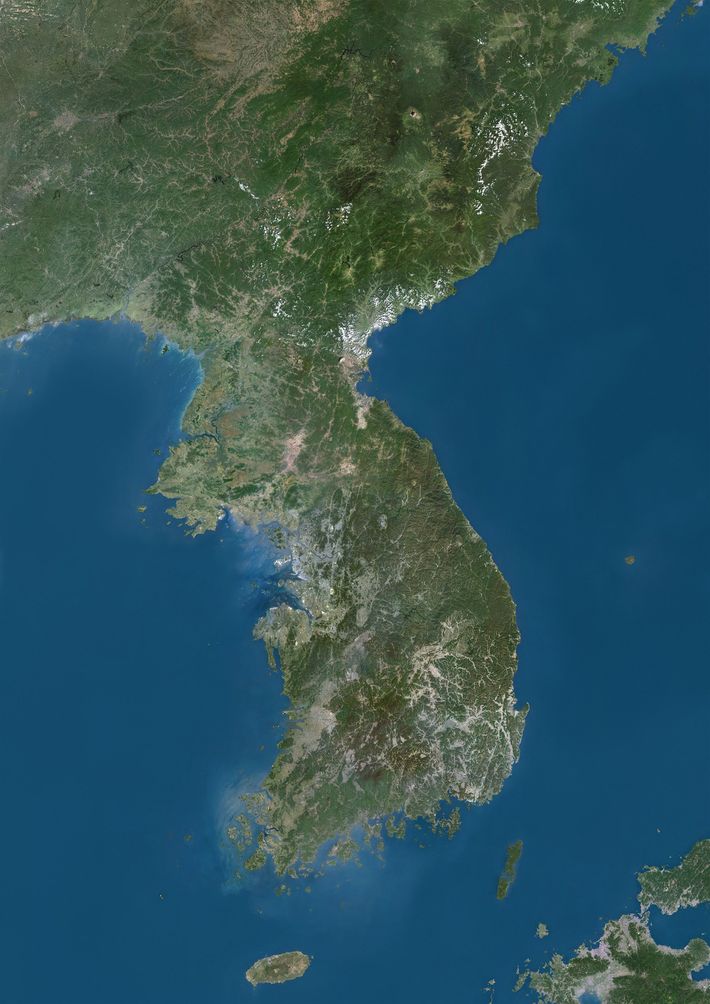 You're a unified Korea. You're a reality, if only here.
PURPLE: Spring That Lit the Olympic Cauldron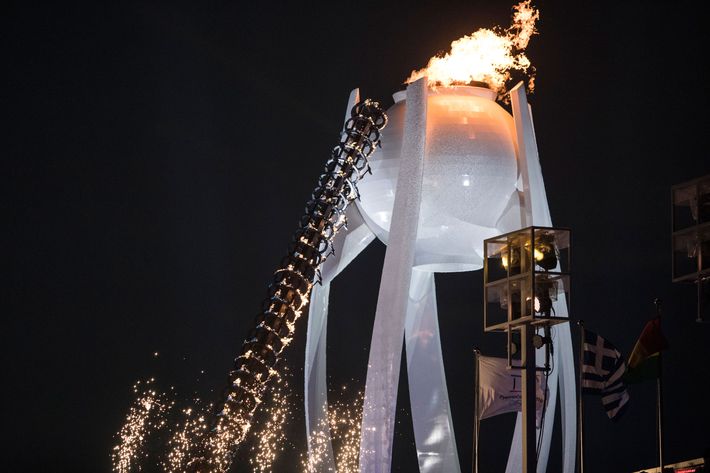 Bo-oi-oi-oing! You're the spring that lit the Olympic cauldron! You aren't very elegant, and you're extremely phallic, and you're very surprising in a not particularly good way, but you always get the job done!
So, what are you?