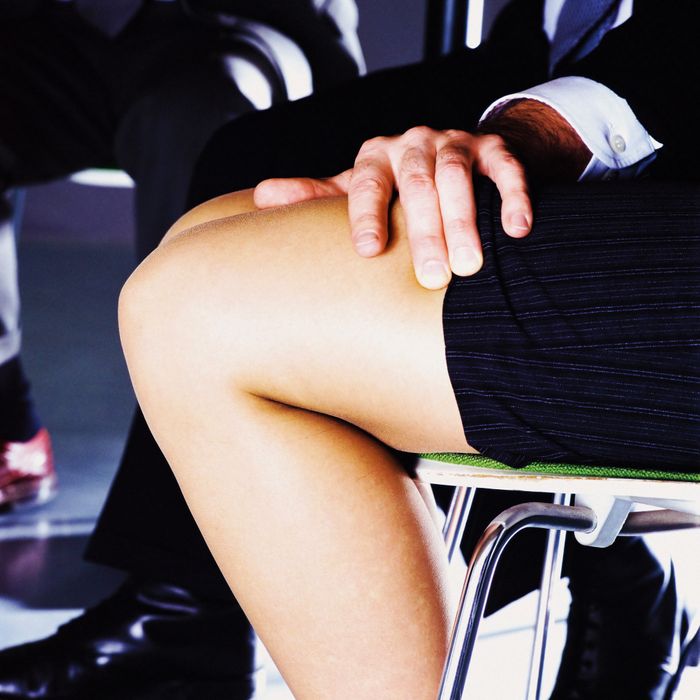 Photo: Image Source/Getty Images
Despite the rise of the #MeToo movement, the majority of employees who have experienced sexual harassment in the workplace still don't feel comfortable reporting it, according to a new study from the Society for Human Resource Management.
"Much of the sexual harassment that employees experience or observe goes unreported," the study's authors wrote.
Researchers found that although 11 percent of employees said they were harassed in the last year, 76 percent of this group didn't report it. Workers said 87 percent of the harassment they experienced was verbal and typically included sexual comments and unwanted advances. But they feared inaction or retaliation if they reported their experiences to superiors.
"It appears that employees don't feel that they have the power to bring allegations forward in a way that won't harm them," Evren Esen, director of workforce analytics for the Society for Human Resources Management, which conducted the study, told Bloomberg.
Managers also underestimated the prevalence of sexual harassment in their offices. Executives believed harassment was rare at their companies; however, only 35 percent of non-management employees agreed with this assessment.
The study's authors are now encouraging companies to run climate surveys and take active steps to identify possible risks for sexual harassment in company culture.
"Employers are taking measures to handle sexual harassment allegations," the authors wrote. "But more organizations must take preemptive actions to create a harassment-free workplace."
Read the full study here.