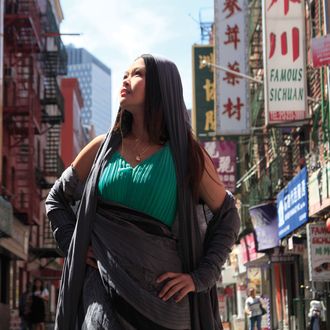 Gladys.
Photo: Dru Blumensheid/New Women New Yorkers
At a time when immigration is a hot-button issue, and as the country waits for the Senate to come to a deal about the replacement of the expiring DACA program, 16 young immigrants living in New York have decided to take back their narrative through photography and art.
"Real People. Real Lives. Women Immigrants of New York," which opens on February 17 at the Queens Museum, features art and fashion photography from immigrant women. The photos, all taken by Australian-American photographer Dru Blumensheid, also known as BUMESI, capture the women at some of the city's most recognizable spots, including in front of the Brooklyn Bridge and in Chinatown, which that they have adopted as their own.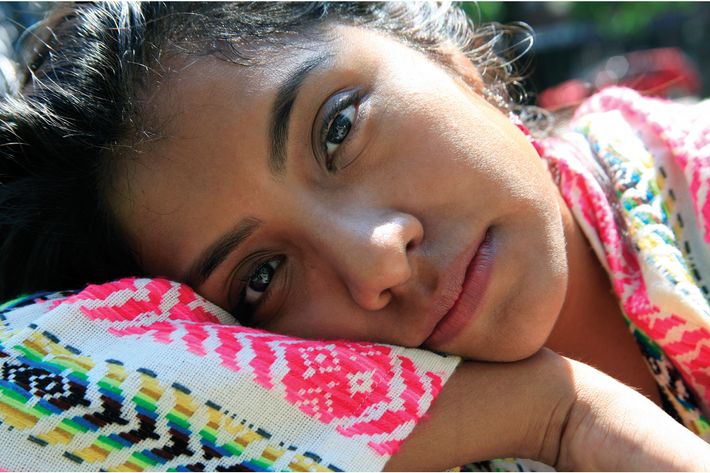 In videos accompanying the exhibit, you can hear the women speak about their home countries, why they decided to come to New York, and their life here now. Some of them have been in America since they were young — Martina, who left Mexico and came to America with her family when she was 7. In her video, she discusses the feeling of coming to America saying, "I felt like I had some kind of power." Anna, originally from Russia, got her green card in November of 2016, the day Trump was elected president. In her video, she explains how lucky she felt that she got it that day, and not a day later. "I'm like, 'Thank God, I'm safe now,'" she said.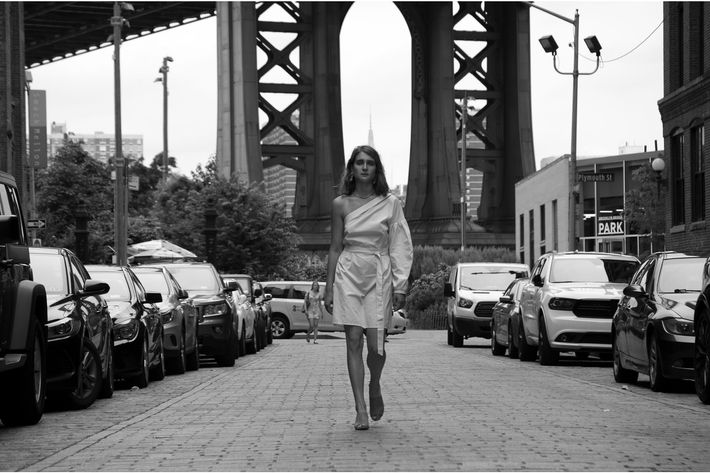 New Women New Yorkers, a nonprofit organization that works with young female immigrants to help them find employment or get an education, helped put on the show. "The exhibit shows a nuanced and multi-layered picture of the immigrant women who make NYC their home, of the barriers and isolation they experience, and of the hopes, dreams, and talents they bring with them," said Arielle Kandel, founder and CEO of the organization.
New Women New Yorkers was founded in 2014 and it works to empower young immigrant women. "It seeks to reduce misconceptions and prejudice about the faces and voices of immigrant women, and aspires to raise public awareness and create positive dialogue about immigrants, and about women," said Kandel.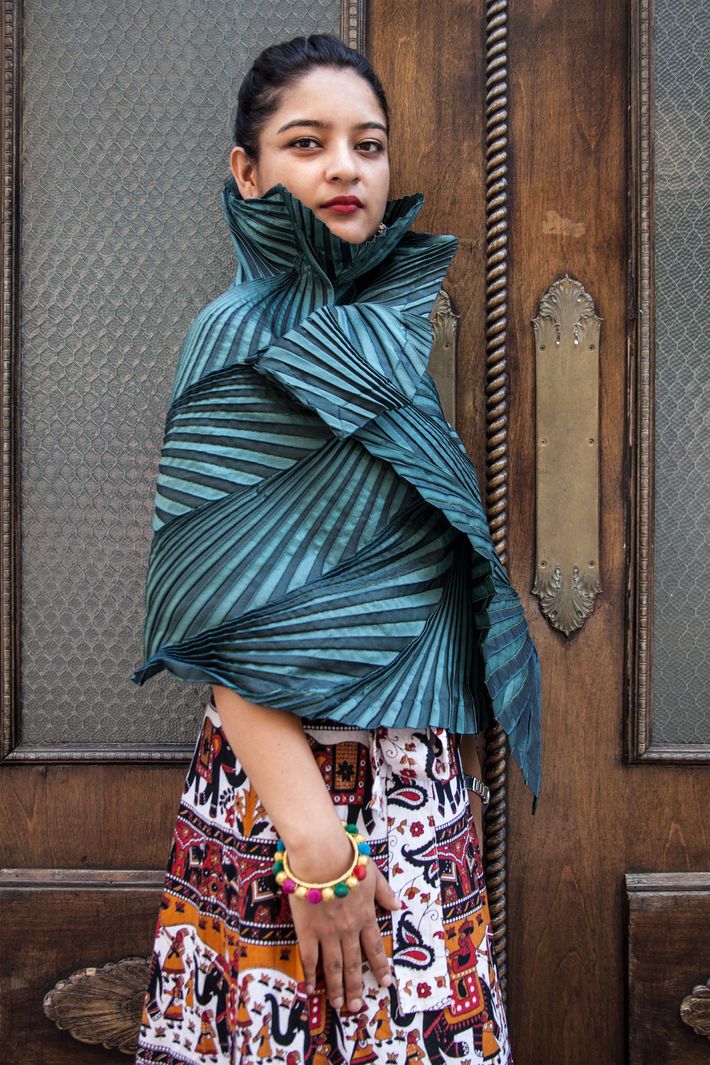 "Real People. Real Lives. Women Immigrants of New York" runs from February 17 to March 18 at the Queens Museum. You can watch a trailer for the exhibit here.