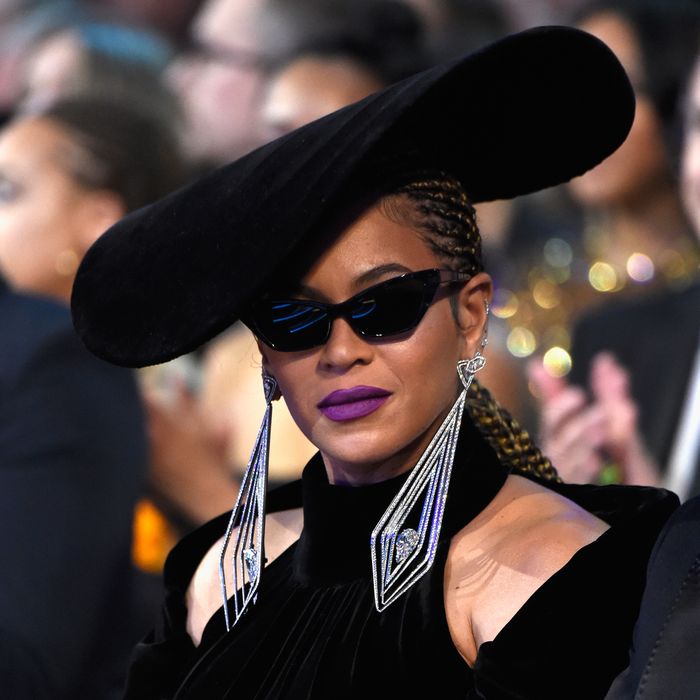 Beyoncé.
Photo: Kevin Mazur/Getty Images for NARAS
Once in a while, a trend appears on the runway, trickles down to your local mall, and then lodges itself firmly inside your brain. Now Trending is our weekly roundup of where to buy that look that's been haunting you.
First came the vinyl trench coats, and now tiny sunglasses are the latest fashion cue ripped from The Matrix. Teeny frames are everywhere, from big brands like Louis Vuitton, Balenciaga, and Prada to fast-fashion shops like Mango and ASOS. Rihanna and Bella Hadid wear them all the time, and Kanye has officially decreed that big frames are over.
The whole point of Matrix sunglasses is that they are very small-and narrow — so small that they should just cover the tiniest sliver of your face. But of course, unless you're a model, that might not be the most flattering shape. Below, we've broken down the different iterations of the trend and how to pull them off. Scroll down to shop our favorites.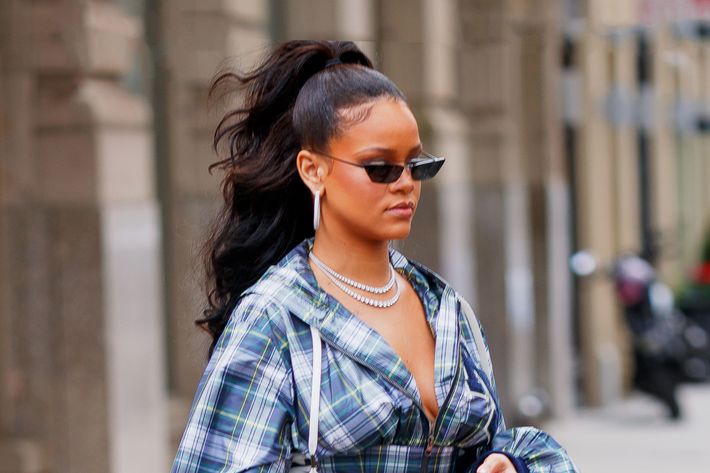 Best for: Narrow and angular face shapes.
The pointy V-shape of cat-eye frames makes everyone's face look wider, so if you're self-conscious about having a wide face (which some people are!) then they might not be for you. But in general, they're probably the most approachable, universally flattering ones on the list. Below are a few that we love.
Notice red cat-eyes popping up everywhere you go? These are the originals.
The other colors in this style are sold out, but millennial pink will always reign.
Photo: Brown, Indya
The narrowest of the bunch. Wear these if you like a super sleek look.
The latest drop from a queen of cat-eye sunglasses herself, Gigi Hadid.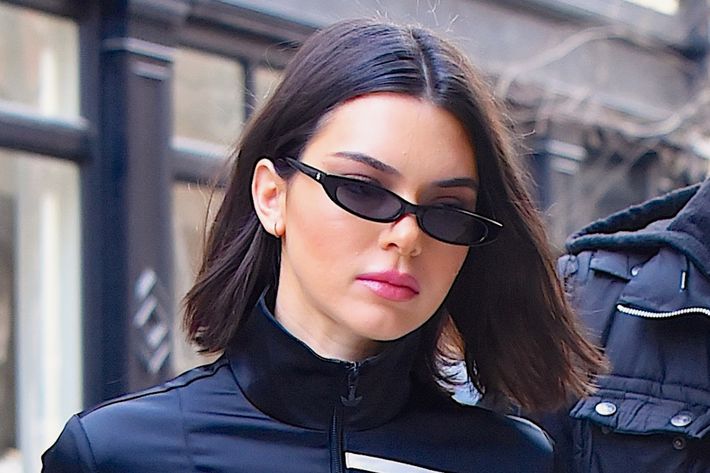 Best for: Round and oval face shapes.
A rectangular frame feels futuristic without being quite as costume-y as a cat-eye. Urban Outfitters is a great resource for experimenting with different styles, rather than splurging on one designer pair.
Photo: Brown, Indya
These wire-frame sunglasses also come in trendy pink and green lenses.
Photo: Brown, Indya
These are slightly larger but still feel on-trend.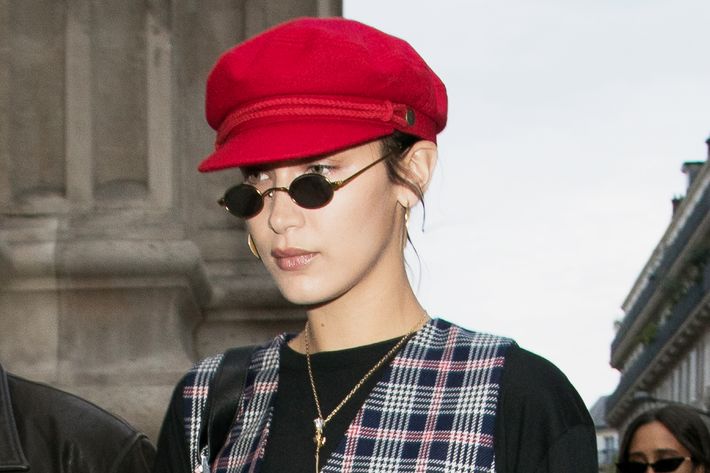 Best for: heart-shape and square face shapes.
Whereas cat-eye and rectangle shapes can be flattering on most faces, circular frames are notoriously unforgiving. Too large and you look like John Lennon, too small and you look like Benjamin Franklin in bifocals. The best tip here is to stick with dark frames and sleek styles that feel intentionally futuristic.
Photo: Brown, Indya
If one brand encapsulates the tiny sunglasses trend, it's Roberi and Fraud. Their shades have been spotted on everyone from Millie Bobby Brown to Bella Hadid.
The bold red lenses won't be for everyone, but if you like to push your style to the limits, these are super affordable.
If you buy something through our links, New York may earn an affiliate commission