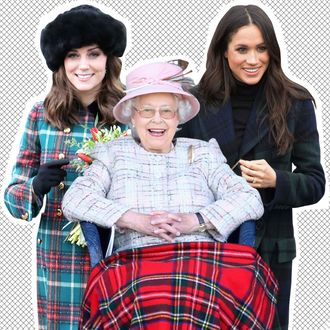 It's freezing outside, so celebrities are swaddling themselves up in an assortment of eye-catching yet stylish coats, and one of the biggest prints of the season is plaid. But instead of the buffalo-plaid variety once popularized on cozy flannels by bearded lumberjacks, Scottish tartan has become ubiquitous — at least among the royals (where it was never not en vogue) and the fashion set. It's just a smidgen bolder and more complex than the easy square tiles of black and red. The bolder the color combinations, the better.
Everyone from the queen of the fashion world (whose crown is her bob) to the queen of England has been snapped in this print. The Duchess of Cambridge as well as her soon-to-be sister-in-law, Meghan Markle, have also worn variations of tartan on royal outings. On the other side of the pond, Gigi Hadid continued her Clueless tribute by wearing bold plaid trench coats or trousers paired with other '90s accessories. However, Giovanna Battaglia overthrew her earnest efforts to look most like Cher Horowitz by wearing a canary yellow plaid capelet–miniskirt combo on the streets of Paris (#twinning).
Other notable names in tartan: RuPaul (in a red suit at his Walk of Fame unveiling), Michael B. Jordan (looking cool and casual in a red coat while walking the streets of New York), Rihanna (hanging out in a matching plaid cap and coat like it's no big deal) and John Mayer (in red flannel in Los Angeles, looking a bit lonely but with glowing skin).
In some alternate Devil Wears Prada universe, Miranda Priestly could have uttered the words, "Plaid? For winter? Groundbreaking." Thankfully, she didn't. Scroll down to see the highland highlights.
Anna Wintour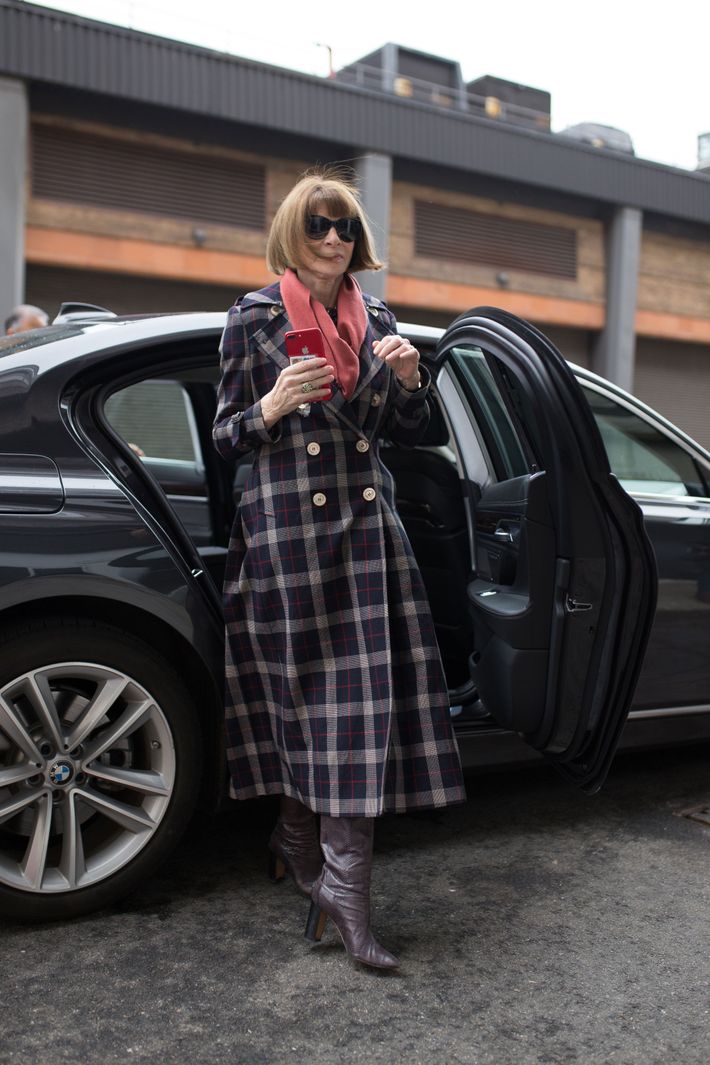 Amandla Stenberg
Rihanna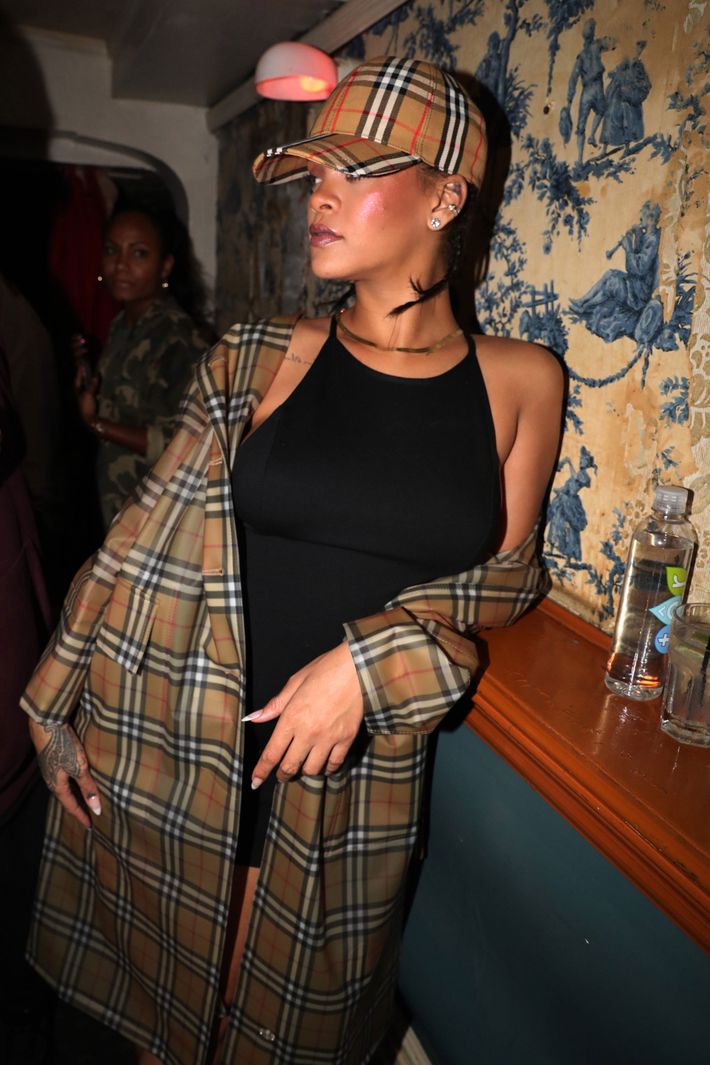 Giovanna Battaglia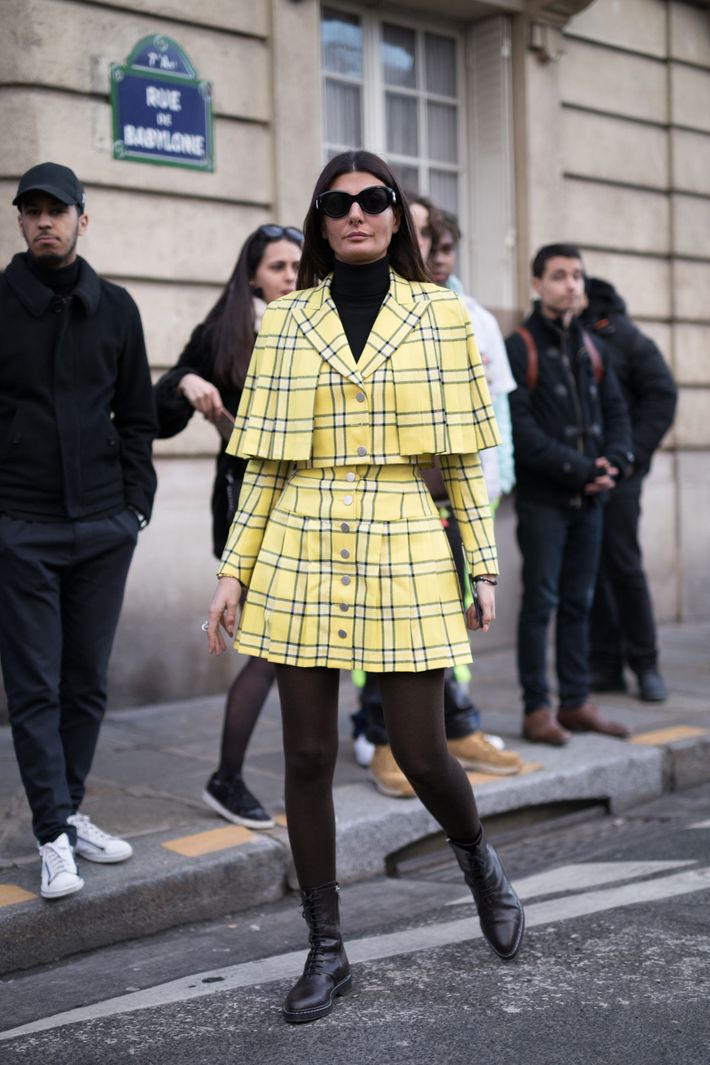 John Mayer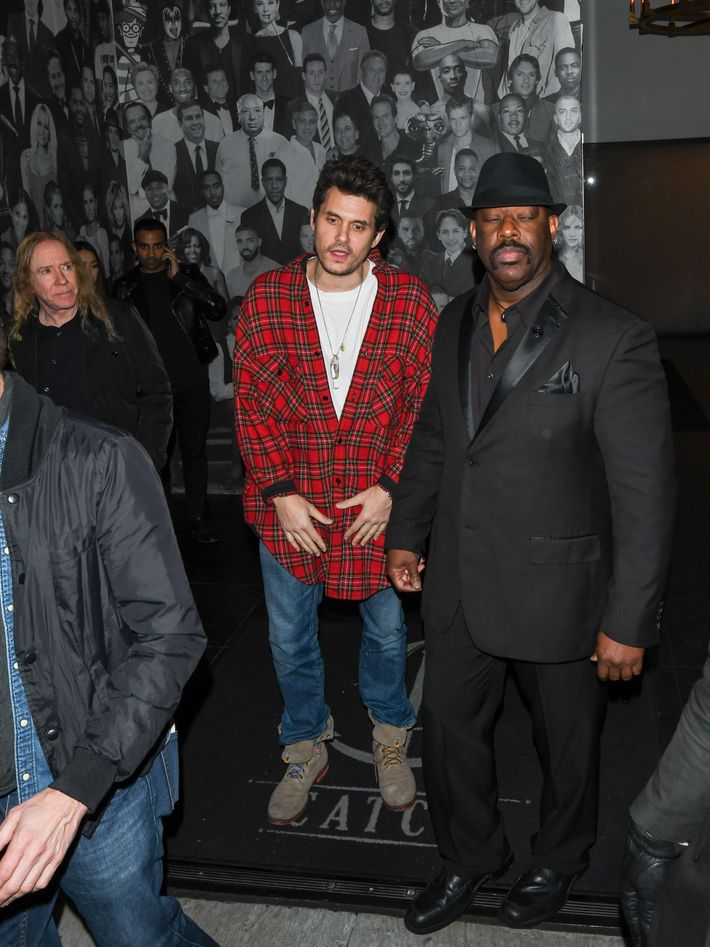 Eva Chen
Michael B. Jordan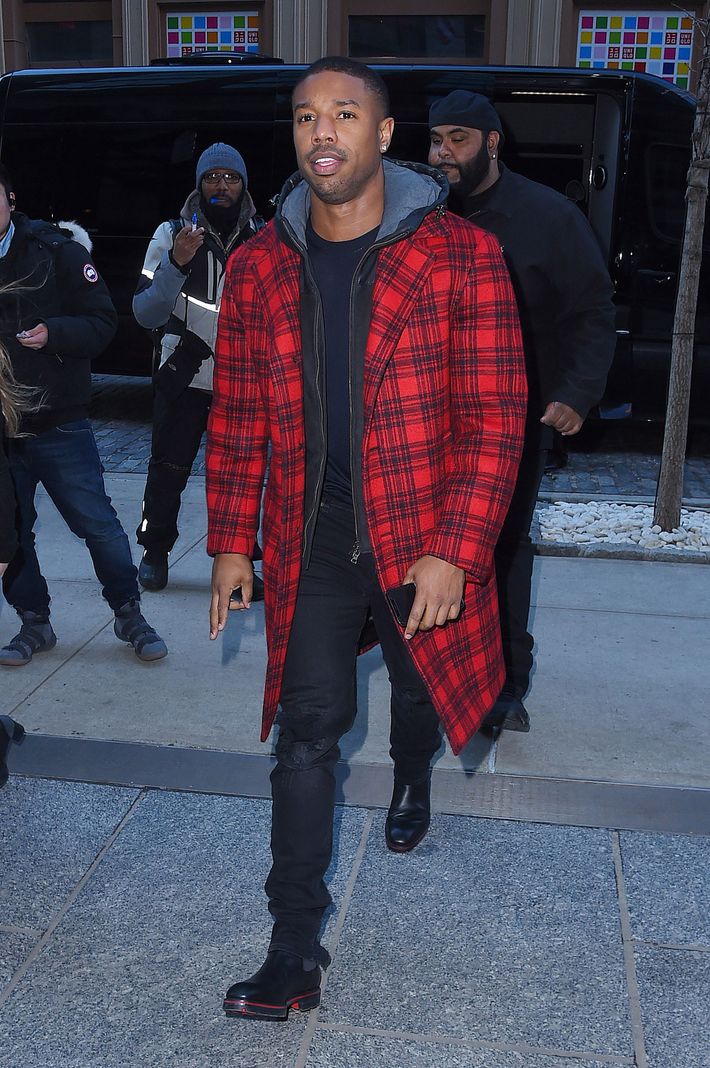 Gigi Hadid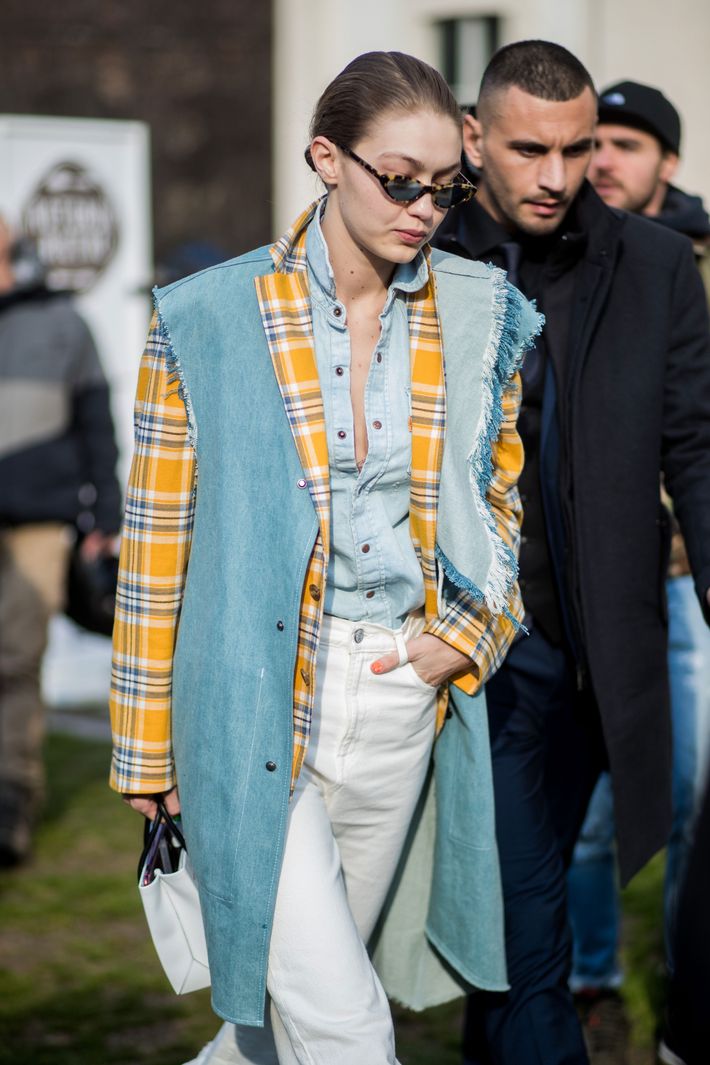 Oprah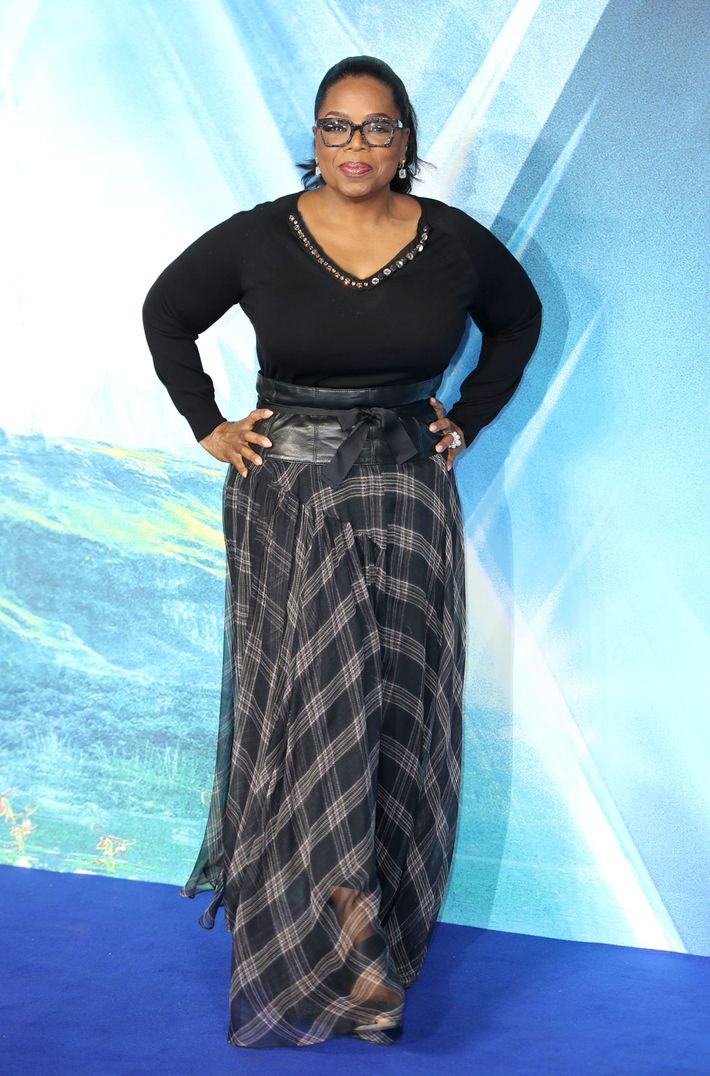 RuPaul