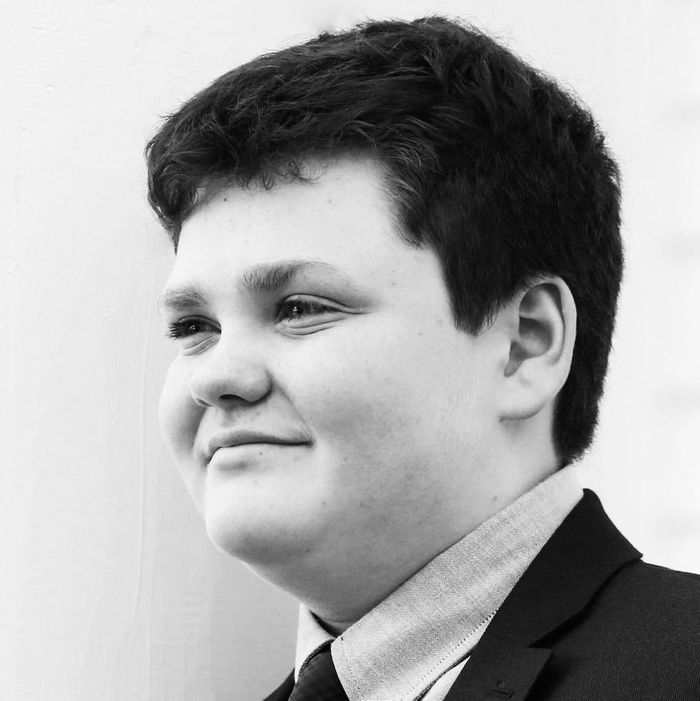 Ethan Sonneborn.
Photo: Courtesy of Ethan Sonneborn
A Vermont teen named Ethan Sonneborn is running for governor in the state's Democratic primary this August, CNN reports. The 13-year-old first got into politics, he told the outlet, by reading about Robert F. Kennedy in the encyclopedia as a kid.
Currently, there's no rule preventing the eighth-grader, who's pushing stricter gun-control legislation, from campaigning. However, an official told CNN the state will most likely begin to talk about enforcing an age restriction for gubernatorial candidates in the next year.
Since announcing his candidacy, Sonneborn has included gun control as a major part of his platform. While some of his friends are hunters and he respects their sport, Sonneborn told CNN, he'd rather see them safe from school shootings. "I wish it didn't take a tragedy for us to become involved in a national dialogue about how we move forward, but we can't go back in time and make it that Parkland didn't happen," he said. "And while we're in this moment, I think it's a good opportunity to make change." The young politician, who reportedly gets good grades, is also focusing on the economy, education, and health care.
"You don't have to be a Kennedy or a famous minister to be a coalition builder, you just have to have an issue you care about and be willing to speak out on your platform," he told CNN.