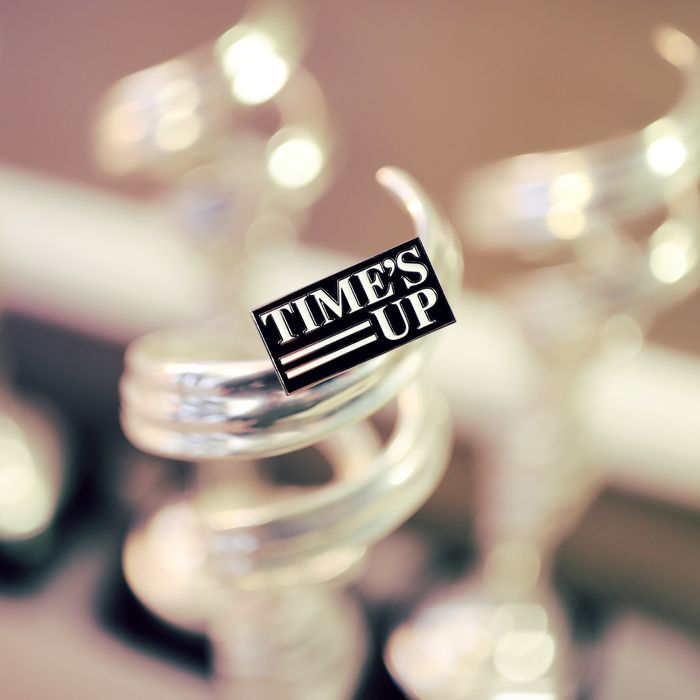 A Time's Up pin.
Photo: Christopher Polk/Getty Images for JumpLine
The advertising world is getting its own #MeToo moment. Yesterday, 180 female agency executives announced the launch of Time's Up Advertising, which is in partnership with the larger Time's Up movement and legal-defense fund.
Their mission, according to their website, is to address discrimination and drive new policies. Since it was founded by women in leadership, they have acknowledged, "it's on us to foster a workplace where people are challenged but still respected."
"Sexual harassment is not OK. Never. No exceptions," their site reads. "No amount of talent, missed cues, or being great in the room unchecks the No Sexual Harassment box."
If you work in advertising and would like to be involved, they're holding gatherings on May 14 in New York, Los Angeles, San Francisco, Chicago, and Toronto (there will be an online forum to connect outside of those cities).
This is the first industry to officially join the Time's Up movement — who's next?