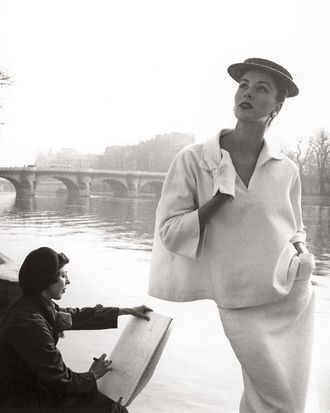 Suzy Parker wearing Balenciaga, 1953.
Photo: Archives Balenciaga, Paris, France.
The balloon jacket, the cocoon coat, the sack dress, and the baby-doll dress are only a few of the groundbreaking silhouettes that Cristóbal Balenciaga introduced to the fashion industry before he departed from his eponymous fashion house in 1968. This year marks 50 years since Balenciaga closed the doors of his ateliers and studios in Paris, Barcelona, Madrid, and San Sebastián. In commemoration of the end of his reign, this week the Cristóbal Balenciaga Museum will open its doors to "Cristóbal Balenciaga, Fashion and Heritage," a major exhibition exploring the heritage of the maison and the couturier's evolution.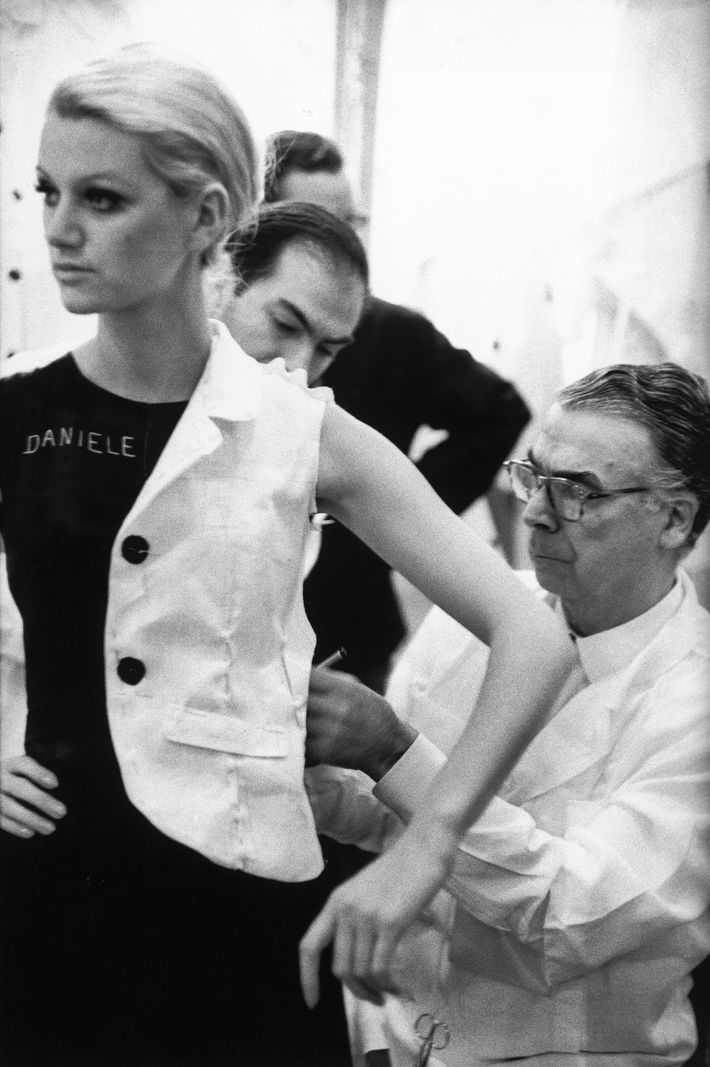 The museum, located in the designer's hometown of Getaria, commissioned Judith Clark, Fashion Curator at University of the Arts London, to curate and direct the show. Clark selected 80 items of clothing, 30 of which have never been publicly displayed before. The uniforms that Balenciaga designed for Air France hostesses in 1968 will be on display alongside bridal wear, gowns, and outerwear.
On the walls, images of Balenciaga at work take viewers inside the designer's ateliers; photographs of the socialites, celebrities, and supermodels of the '50s and '60s — like the American model Suzy Parker — depict the maison's reputation as a house of luxury and elegance.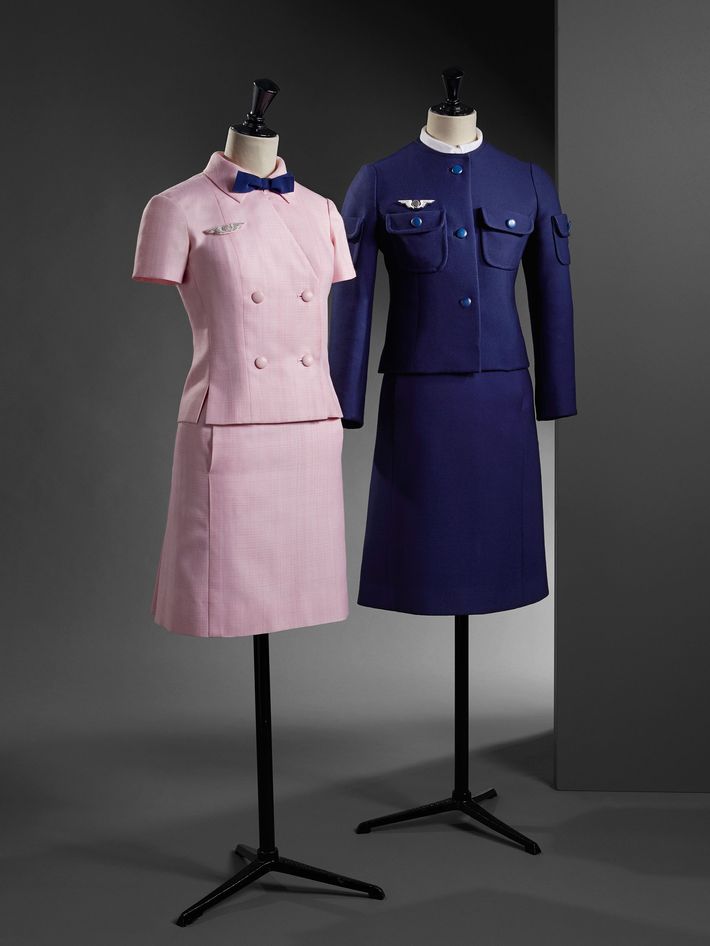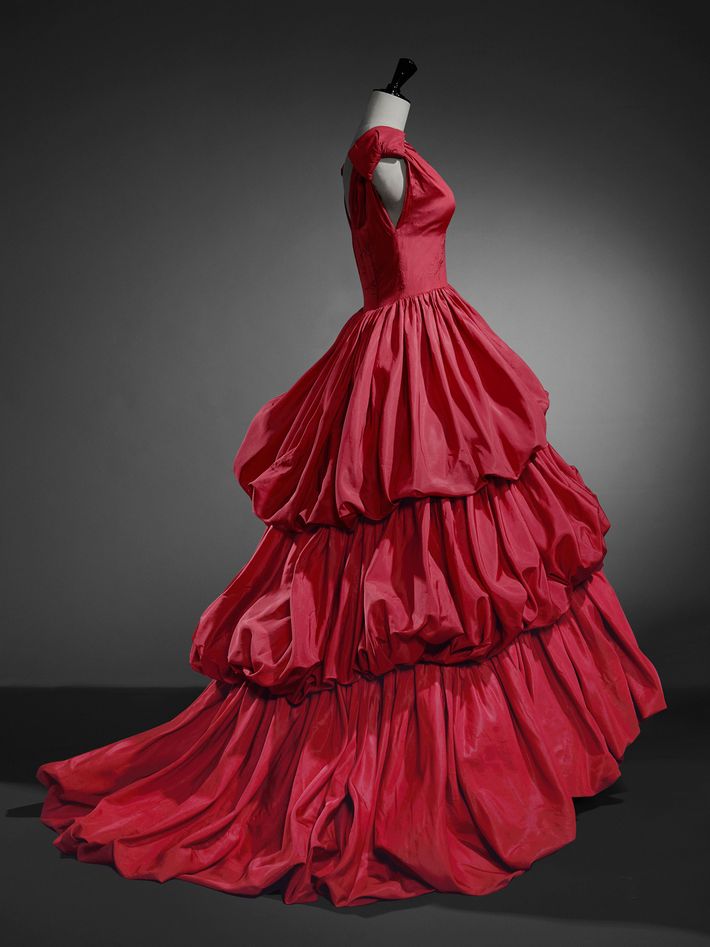 Balenciaga's knack for tailoring and re-thinking traditional silhouettes was the product of his decades-long interest in sewing. As a child, he worked alongside and learned from his mother, a seamstress, and by age 12, he began working as a tailor's apprentice. Balenciaga was just 22 when he opened his first atelier, just over 100 years ago in the Spanish resort town of San Sebastián.
It wasn't until he opened his second atelier in Paris that his work earned him the loyalty of Jackie Kennedy, Mona von Bismarck, Bunny Mellon, and Babe Paley, or that he began training future leaders in fashion like Oscar de la Renta, Pierre Cardin, and Emanuel Ungaro. Scroll through for a closer look at the house of Balenciaga, from 1968 to present.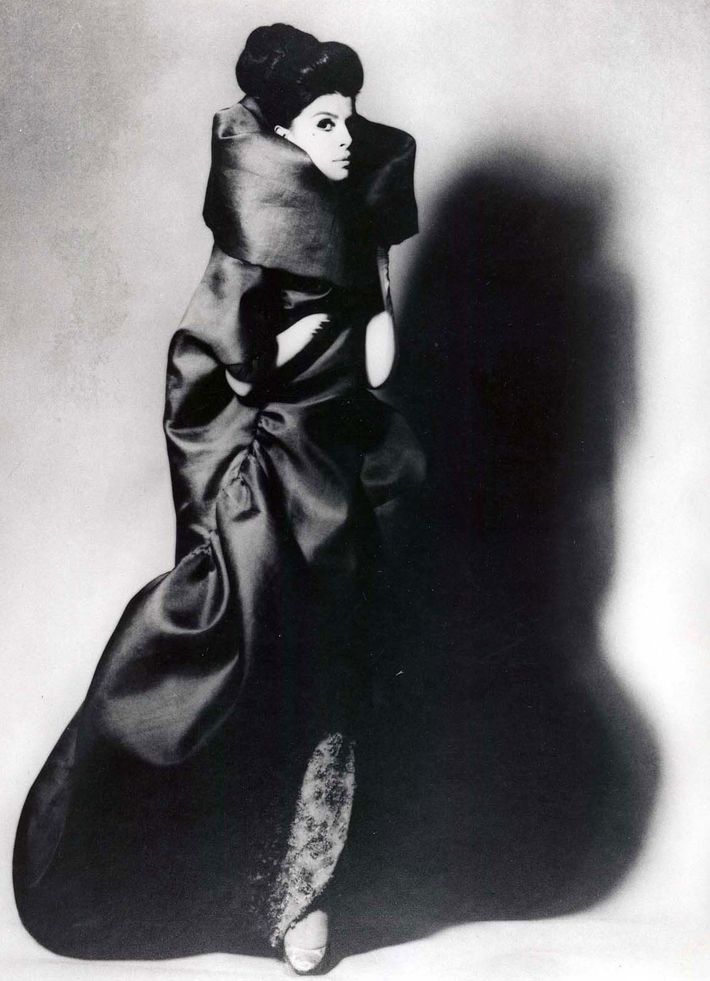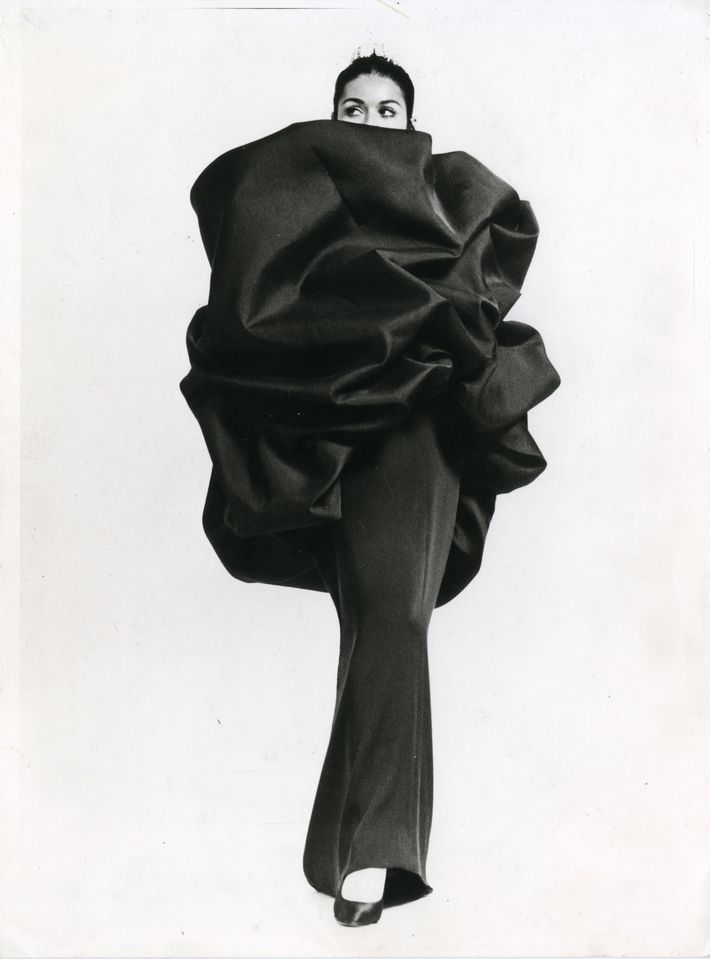 "Cristóbal Balenciaga, Fashion and Heritage" will remain on view until January 27, 2019.