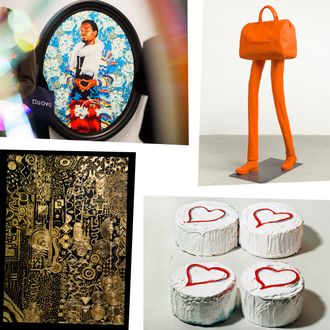 Photo: Courtesy of the Armory Show
It's a great weekend for art lovers in New York City, with the highly anticipated Armory Show on view until Sunday. As one of the city's top art fairs, the venue at Pier 92/94 in Manhattan can be overwhelming. Artwork from 198 galleries based in 31 countries is displayed in a maze of booths, featuring top artists like Kehinde Wiley (Obama's recent portraitist) and rising stars such as Lina Iris Viktor and Deana Lawson. Following the resignation of Benjamin Genocchio last year amid sexual-harassment allegations, the fair has a new executive director, Nicole Berry. She spoke with the Cut to share one piece of art you won't want to miss, along with our own must-see recommendations below.
The Artist You'll Recognize: Kehinde Wiley, "Margaret, Countess of Blessington," 2018, at Sean Kelly Gallery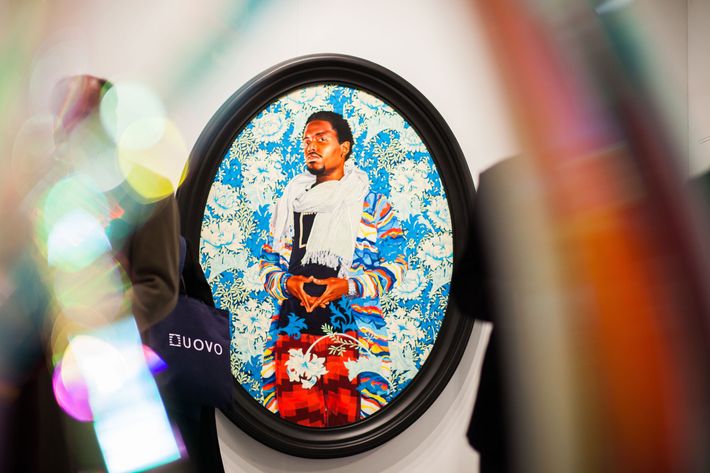 Wiley unveiled his painting of President Obama last month at the National Portrait Gallery with a similar floral backdrop and intense, saturated colors. This piece, with a title referencing a 19th-century Irish novelist, is Wiley's first work after his Obama portrait. The artist is featured in several galleries throughout the Armory Show.
The One the Executive Director Recommends: Tara Donovan, "Untitled," 2016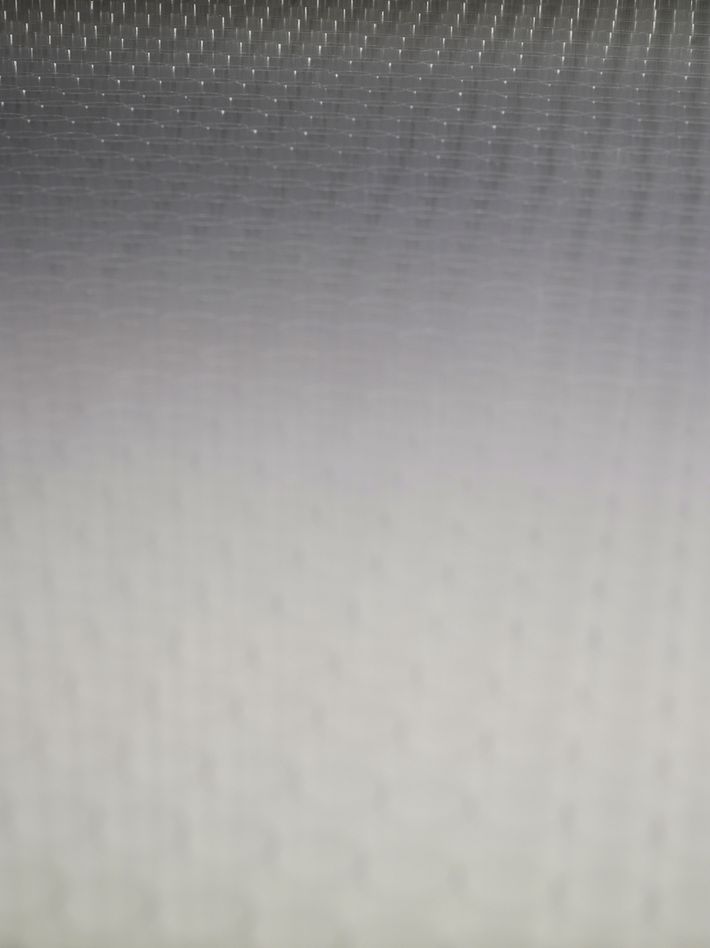 The Armory Show's executive director, Nicole Berry, says this piece is a perfect remedy for overwhelmed showgoers. "The Tara Donovan piece is very meditative, very calming," she says. "Our fair can be incredibly overstimulating in some ways. There's a lot to see and take in, so it's important to have those moments of pause within the fair, where you can take a breath before you continue on." Made specifically for the Armory show's Platform series, the piece can be found in the middle of Pier 94.
You'll Want to Instagram: Iván Navarro, "Loop," 2016, at Templon Gallery
Navarro is known for his electric, minimalist sculptures, and this one called Loop fits right in. The one-way mirror flashes a tongue-twister in neon lights: "No need to light a night light on a light night like tonight." It creates a never-ending neon pattern with an open circle left in the middle (for an Instagram pic, of course).
The On-Trend Piece: Erwin Wurm, "Bag Walking," 2017, at König Galerie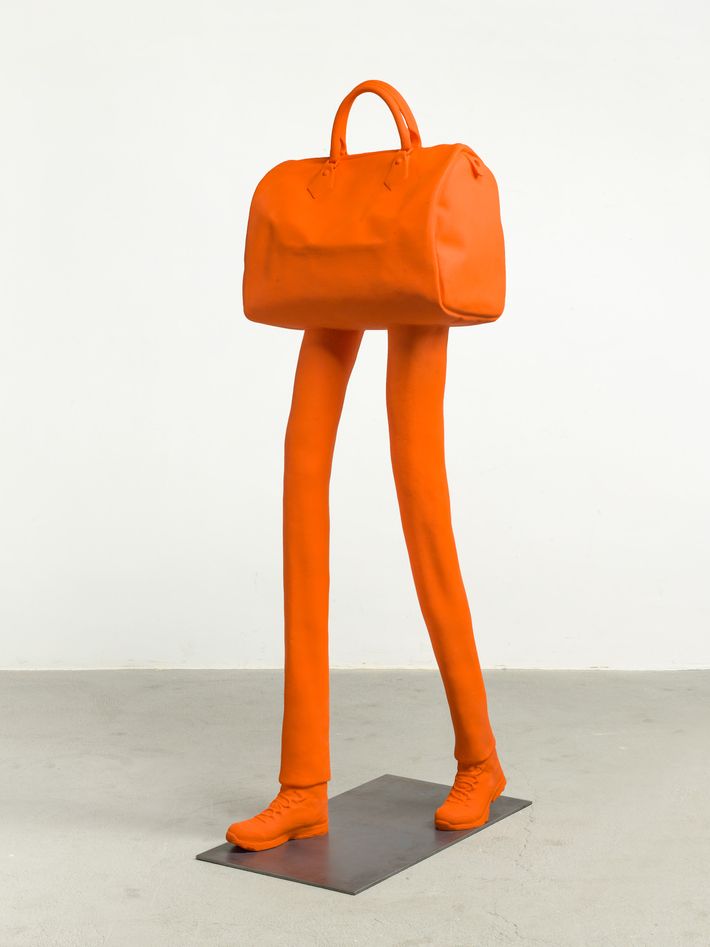 You know when your purse is so heavy, you wish it would just grow legs and carry itself? Erwin Wurm knows the feeling. The Austrian sculptor is known for his out-there work and adds limbs to everyday objects (kind of like Laurie Simmons). With this one, knowingly or not, Wurm hit some of the biggest trends of fashion month: Are those ugly sneakers? If the bag was just a little tinier, Gigi Hadid would definitely carry it.
A Painting Made of Gold: Lina Iris Viktor, "Constellations V," 2018, at Mariane Ibrahim Gallery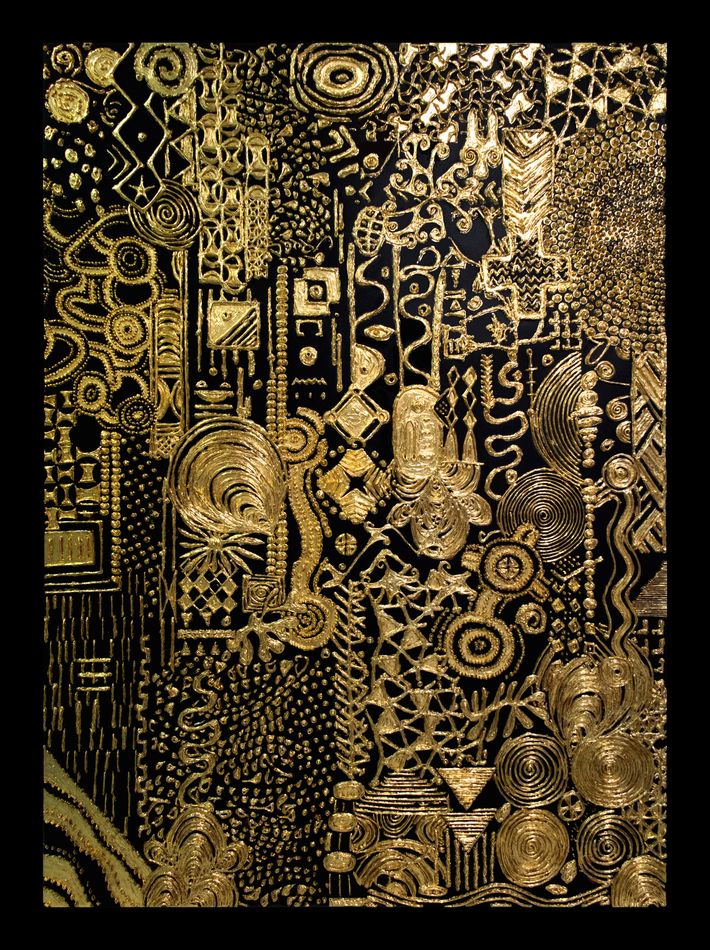 Lina Iris Viktor was raised in London by Liberian parents and traveled often to South Africa while growing up. Her gorgeous painting, made with 24-karat gold leaf applied on black acrylic, is an African-inspired piece that looks straight out of Wakanda. Maybe that's why Viktor has said she thinks Kendrick Lamar and SZA stole the design for their "All the Stars" music video, a song on the Black Panther soundtrack. Drama aside, the Mariane Ibrahim Gallery put together a beautiful golden space to hang Viktor's work (another good photo-op).
You'll Want to Eat: Sharon Core, "Four Heart Cakes," from the series Thiebauds, 2004, at the Yancey Richardson Gallery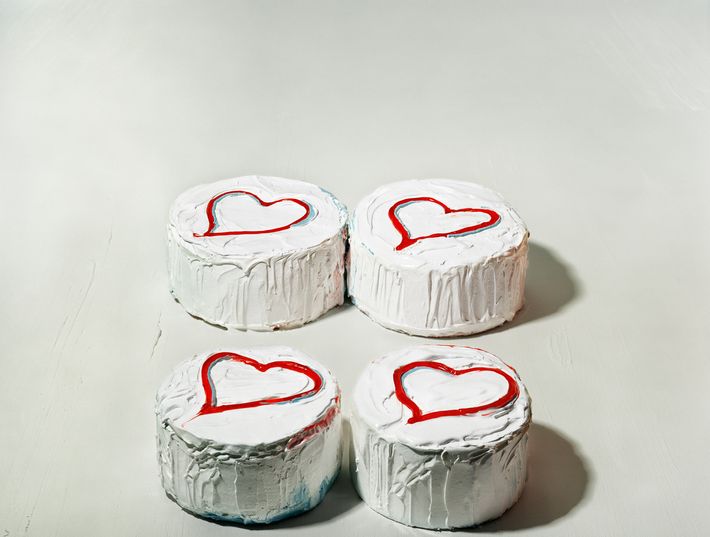 The gem of this booth is a piece by artist Sharon Core, inspired by the American painter Wayne Thiebaud, who is known for his delicious-looking paintings of cakes and candy. Core baked the four cakes and photographed them so vividly that in person, the photograph looks like an oil painting. Come to the Yancey Richardson Gallery booth for "Four Heart Cakes," and stay to see great photography by other artists like Mickalene Thomas and Rachel Perry.
The One You Don't Need a Ticket to See: JR, "SO CLOSE," 2018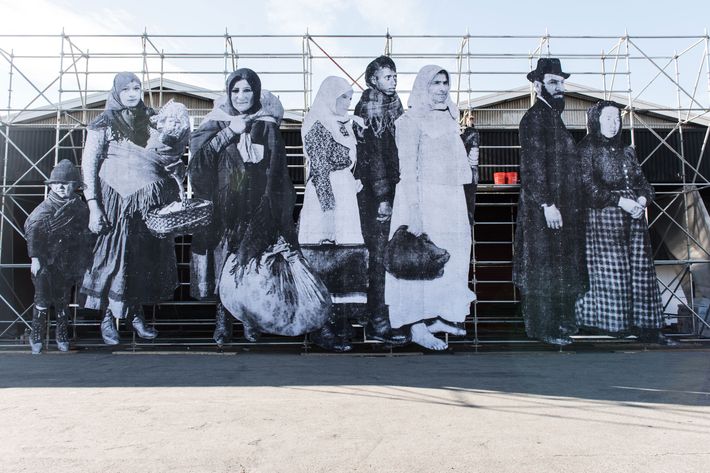 If you don't want to spend $47 on a ticket, stop by the West Side Highway this weekend instead for a free view of an installation by the French photographer JR. Staged to look like immigrants coming to Ellis Island, the enlarged photographs actually show Syrian refugees. He photographed the men and women at the Syrian Border last year, with old photos of 20th-century immigrants in mind.