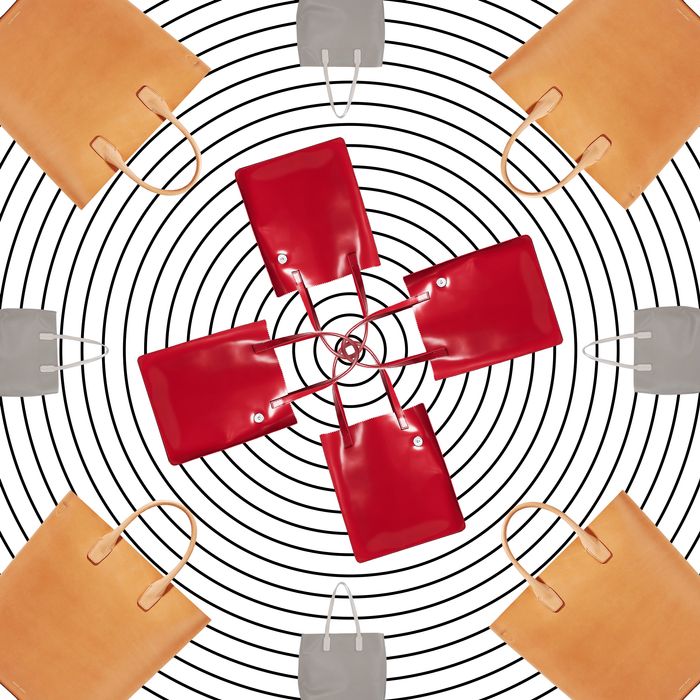 Is there anything more useful than a tote bag? Get one in a structured shape and a practical color, and you can carry it every day without having to think twice about styling. (It's pretty much the opposite of a wacky PVC bag.) You probably already own one, but if it's time for an update, we've got you covered. Scroll down for nine to buy now, from a patent-leather weekender to a vegan version.
This actually feels as sturdy as real leather.
The Summertime Slouchy One
A neutral color that feels right for warm weather, but still professional.
The One Everyone Else Has
This medium-sized, square-bottom tote is pretty much perfect.
If You Want Fancy Italian Leather
This Cuyana tote is made with Italian leather and microsuede lining that's bonded together, so it looks soft and cozy but will keep its shape over time.
For Those Who Want a Little Texture
This GiGi New York tote has a slightly embossed texture — nice if you're over minimalism.
A Clean, Simple White Version
Since Frye leather is such good quality, this tote will actually stay white over time.
If You're About Your Business
Photo: 17-12-19 Accessories AM2 B8 ryankautzer W
Wide enough to accommodate a laptop.
The Bright Weekender Option
Photo: 18-02-26 Accessories AM1 B1 dylanremis W
The red offers a nice jolt of color.
The Can't-Go-Wrong Classic
It just looks like luxury.
If you buy something through our links, New York may earn an affiliate commission. Each product featured is independently selected, but may include paid promotion or additional compensation from our partners.