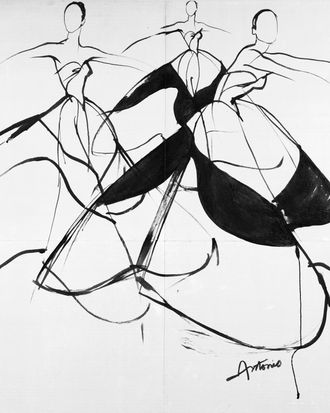 Sketch by Antonio Lopez of dress design by Charles James.
Photo: Chicago History Museum
The designer who inspired Phantom Thread's mercurial, omelette-eating courtier is the subject of a new biography. In Charles James: Portrait of an Unreasonable Man, Michèle Gerber Klein examines the brutal, brilliant perfectionism of Charles James, known as "the grand master of American fashion."
Charles James was born in Britain in 1906 and studied music and architecture before designing women's hats and dresses. The architectural training informed his taste for uncompromising precision: he was an innovator of structure and tailoring. (Christian Dior cited his work as an inspiration for the New Look.) Besides his craftsmanship, James was known for his outsize personality: "Perceived betrayals could spark from him cruel and acerbic critiques, litigation, and a sustained a consuming rage," writes fashion scholar Harold Koda in the foreword. Even as James amassed acclaim and a devoted client base, and became close with Elsa Schiaparelli and Cecil Beaton, his character traits strained his personal and professional life.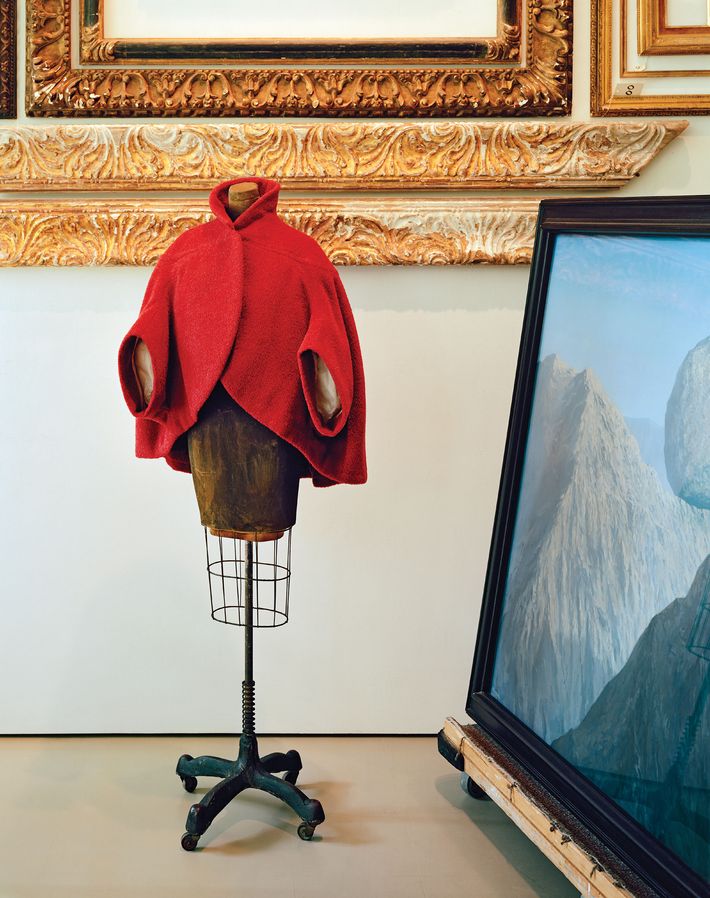 Making use of an overlooked trove of some 40 hours of interviews James recorded before his death, Klein illuminates what drove James to create brilliant designs while also contributing to a life of isolation and anguish. Stories and photographs from James's life are accompanied by sketches of his designs, contextualizing just how much of his identity was derived from his work.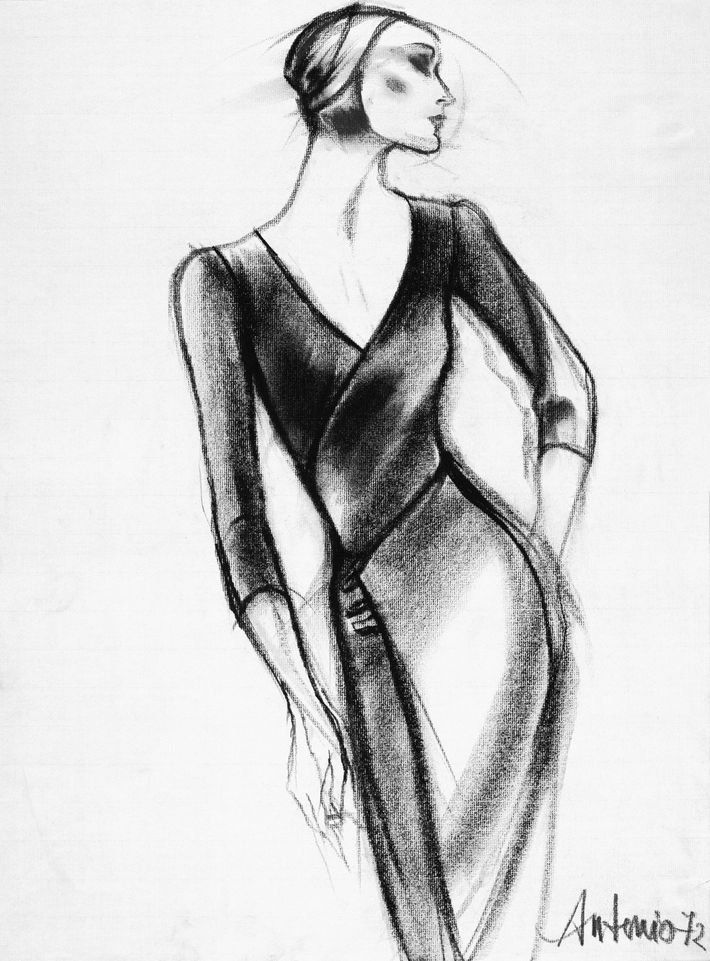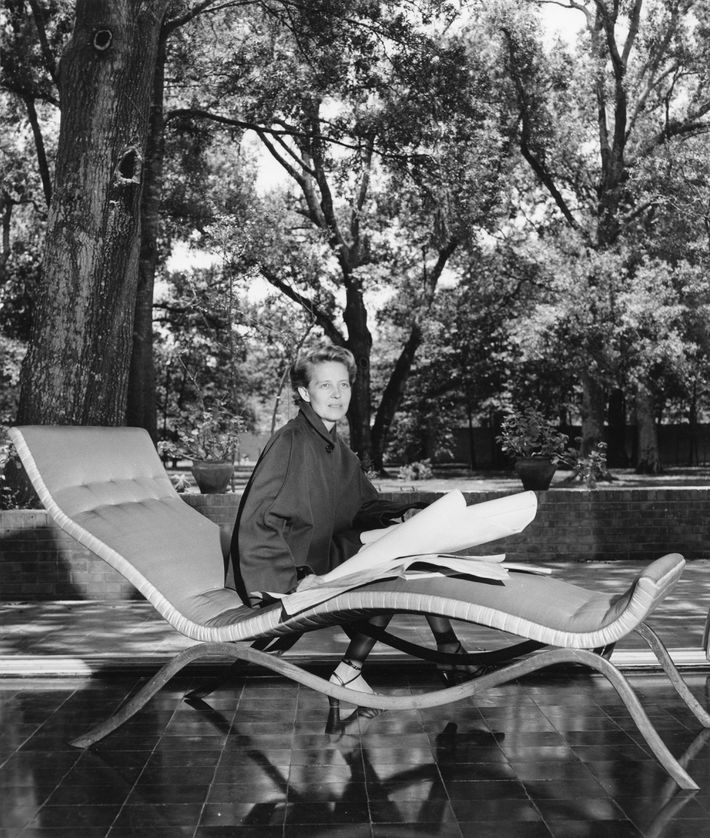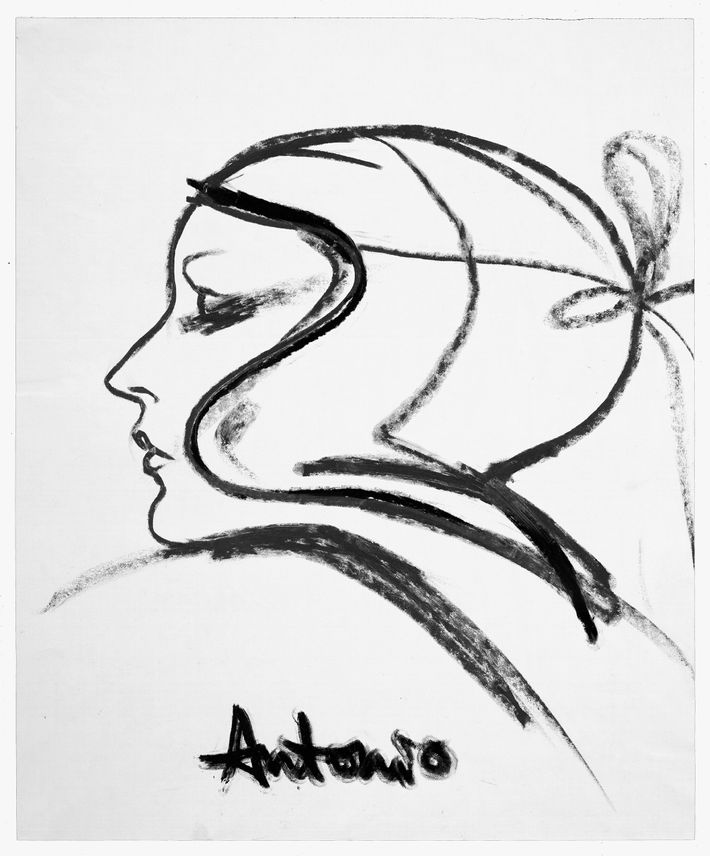 James was celebrated as a designer who elevated gowns and coats to museum-caliber art, although relatively few intact pieces survive, "not through neglect or abuse, but because of a condition conservators describe as 'inherent vice,' the presence of a pernicious structural element intrinsic to the work," writes Koda. "They are beautiful ruins, still redolent of a heroic, wildly creative ambition and unfettered, self-destructive genius."
If you buy something through our links, New York may earn an affiliate commission.