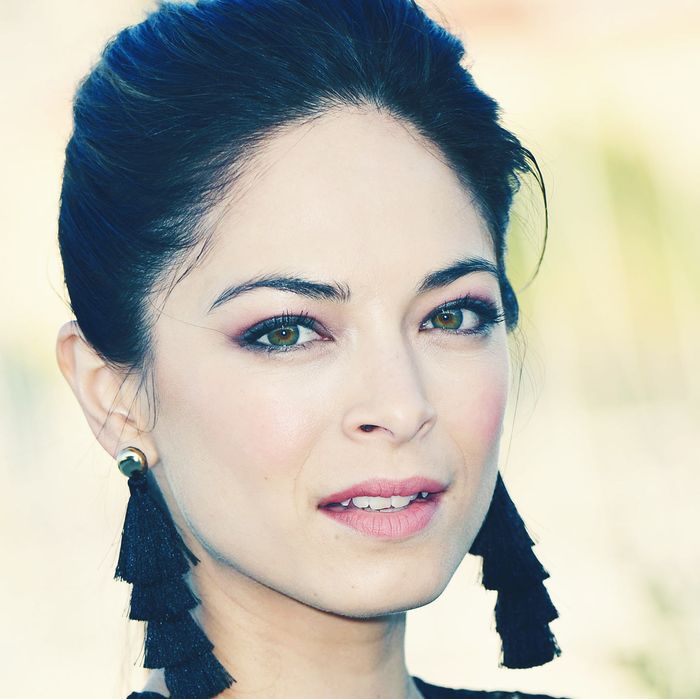 Kristin Kreuk.
Photo: Yann Coatsaliou/AFP/Getty Images
The day after the leader of an alleged sex cult was arrested and charged with sex trafficking, reports emerged that Smallville actress Kristin Kreuk had recruited women to be sex slaves. The actress has denied those claims, on Twitter.
The cult, NXIVM, was started by Keith Raniere in 1998. It had been known as a "cult-like" organization since 2007, but was forced into the spotlight last year, when the New York Times published an exposé.
Raniere told young women that NXIVM (pronounced nex-e-um) was a self-help organization. Members were "slaves" who reported to "masters," and worked to move up a ladder of enlightenment. They were also subject to ritual brandings and other humiliating practices, including losing weight in order meet Raniere's standards of beauty and having sex with him.
Officially, Albany-based NXIVM offers "Executive Success Programs, Inc. — programs that provide the philosophical and practical foundation necessary to acquire and build the skills for success." Many actors and actresses have enrolled in their courses over the years, including Kreuk. However, she wrote on Twitter last night that that was all she did.
The accusations that I was in the "inner circle" or recruited women as "sex slaves" are blatantly false. During my time, I never experienced any illegal or nefarious activity. I am horrified and disgusted by what has come out about DOS.
Sarah Edmondson, a Canadian actress who told the New York Times about her chilling experience with NXIVM, tweeted her support for Kreuk.
Raniere will appear in a Texas court next Tuesday, facing federal charges filed in Brooklyn. He denied the claims on his website, saying, "These allegations are most disturbing to me as non-violence is one of my most important values."