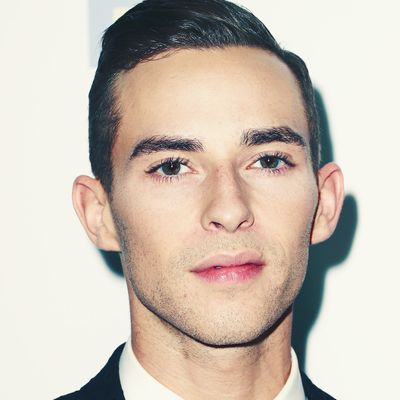 Adam Rippon.
Photo: Frederick M. Brown/Getty Images
The games at Pyeongchang are over, but that hasn't stopped bronze-medalist skater and immaculate eyebrow ambassador Adam Rippon from leaning into his other Olympic sport: Twitter. He's shared a number of gems on the platform since returning home, like a tweet celebrating his uncontested beauty, and today he disclosed his skin-care routine.
Stormy Daniels, as you'll recall, alleges that Donald Trump's lawyer paid her $130,000 to keep quiet about an affair that began in 2006. She said that she was physically threatened into covering up her relationship with Trump, and is now seeking to overturn her non-disclosure agreement on grounds that Trump never signed the paperwork, thereby making the contract void.
Rippon doesn't shy away from voicing his political allegiances, so his devotion to Stormy Daniels doesn't come as a surprise. When asked if he'd meet Vice-President Mike Pence, Rippon, who was the first openly gay U.S. athlete to compete at the Olympics, told USA Today: "If it were before my event, I would absolutely not go out of my way to meet somebody who I felt has gone out of their way to not only show that they aren't a friend of a gay person but that they think that they're sick."
It's like my dermatologist always says: The key to a good beauty routine is a gentle cleanser and never taking your eye off the national news.