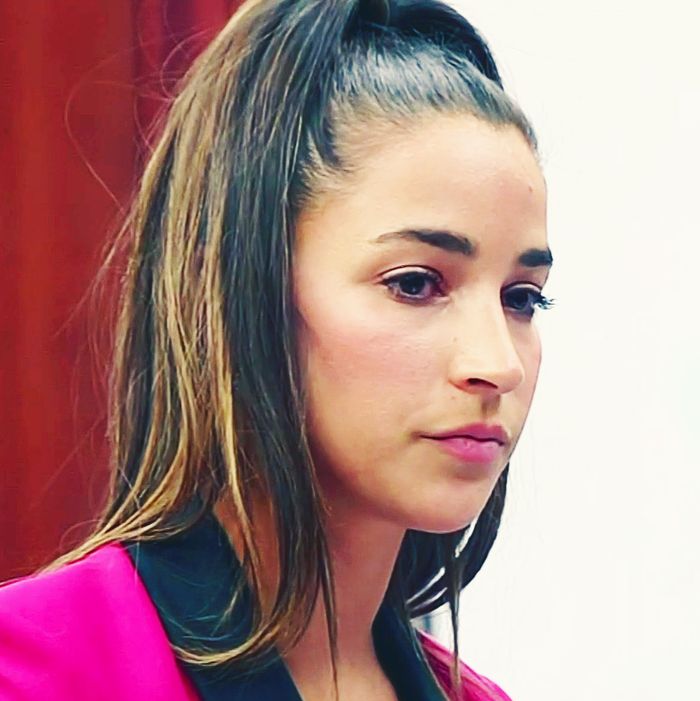 Aly Raisman.
Photo: Courtesy of CNN
Ex–USA Gymnastics doctor Larry Nassar has received multiple prison sentences for sexually abusing more than 140 women and girls. Now, gymnast Aly Raisman — who testified in the case — has filed a lawsuit against the U.S. Olympic Committee and USA Gymnastics in California court over their botched response to Nassar's abuse.
As NBC News reports, Raisman's lawsuit alleges the organizations knew or should have known that Nassar was molesting young women and girls instead of offering legitimate medical treatment. And yet, in a statement, Raisman — who has been outspoken in her criticism over the group's handling of the abuse allegations — said the USOC and USA Gymnastics are refusing to answer questions about what they knew of Nassar's predatory behavior. The statement reads:
"After all this time, they remain unwilling to conduct a full investigation, and without a solid understanding of how this happened, it is delusional to think sufficient changes can be implemented. I refuse to wait any longer for these organizations to do the right thing. It is my hope that the legal process will hold them accountable and enable the change that is so desperately needed."
Raisman's lawsuit details how Nassar was given unrestricted access to herself and other young athletes training at the Karolyi Ranch. In some instances, the suit alleges, a USA Gymnastics trainer even would be in the room while Nassar penetrated the young girls with his bare hands (which he alleged was for intravaginal therapy). The suit also claims that Nassar sometimes had an erection during these exams.
Although the USOC alleges it only learned of the allegations against in September 2016 after an Indianapolis Star report, USA Gymnastics had actually described the accusations in an email to the USOC security chief a year prior, according to NBC News. The USOC has since denied that it participated in a cover-up, though it admitted to "failing" the gymnasts.