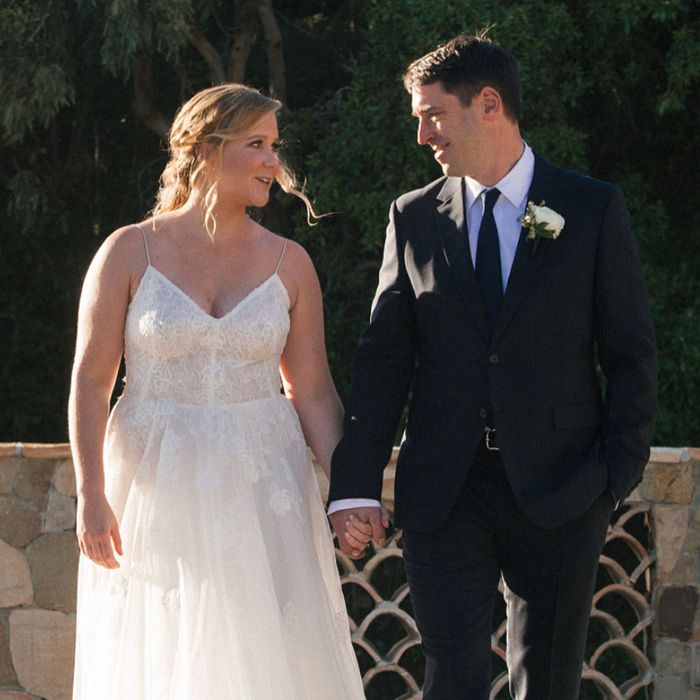 Amy Schumer and Chris Fischer on their wedding day.
Photo: Instagram/Amy Schumer
Although Amy Schumer married chef Chris Fischer in a "secret" ceremony last month, the comedian shared a ton of pics from her sweet and (celebrity-filled) wedding on social media as soon as the news broke. And now that she's on her honeymoon, Schumer is doing the same thing — sharing a ton of images of her romantic Italian holiday on Instagram, just like any other tourist would do.
Schumer and Fischer appear to be hitting up all the big Italian tourist spots — Piazza San Marco in Venice, endless museums in Rome — and happily broadcasting their adventures on social media. They seem to be having a wonderful time, in a way that makes us sad that we weren't invited but also happy to be living vicariously through them.
For instance, on TMZ, you can see an image of Fischer taking a picture of Schumer on a picturesque balcony in Venice — and then, on Instagram, she posted the pics he took (meta tourism!). She's also posted a ton of Instagram stories of the happy couple drinking cappuccinos (with froth on her upper lip, how cute) and of Fischer buying cured meats (how Italian!).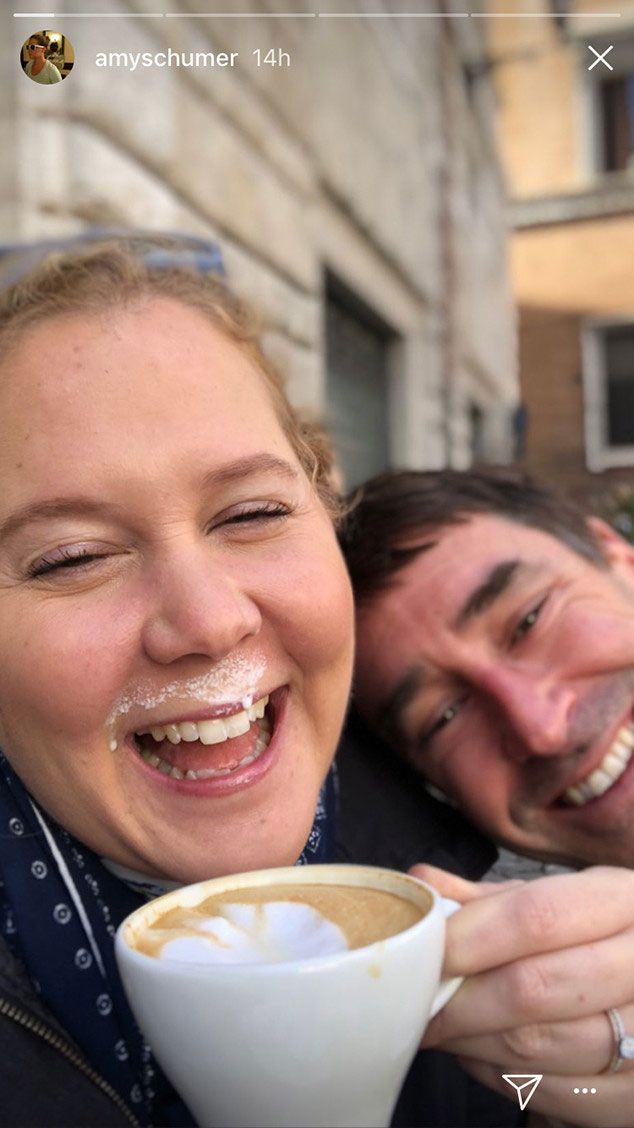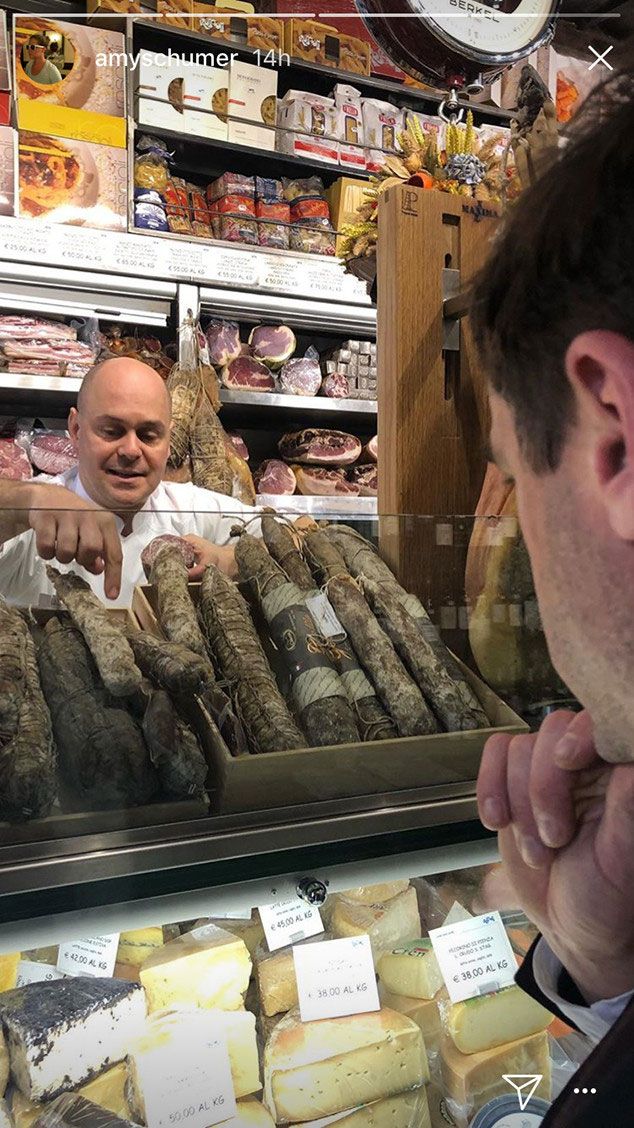 And like any diligent tourist, Schumer has posted suggestions of places we should also visit (thanks Amy!). "Thank you great people of Milan! Going to Venice next. Where should we go? In Milan we loved the Monkey cocktail bar. Langosteria, da giacomo. Sorbillos and all the incredible sites," she wrote in one caption.
We love this touristy honeymoon so much and can't wait to recreate it ourselves (but in lieu of a spouse, we will be traveling with our one true love, bread).