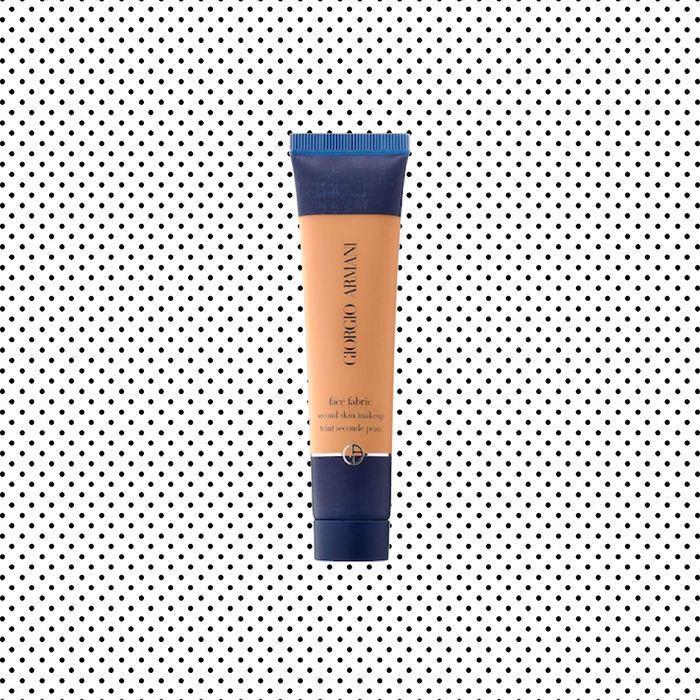 Two years ago, the collective beauty internet was very upset when Armani Beauty stopped making their favorite tinted moisturizer, Face Fabric. "Devastated," said one commenter. "[They] betrayed me," others wailed. Even famous people were riled up. "OBSESSED," said Khloé Kardashian. "Kendall heard it was going to be discontinued and I bought, like, 20 on Amazon. I literally have so many."
But it's back. Maybe it's because of the Kardashians or the united power of the consumer voice (it's probably the Kardashians), but the brand resurrected the discontinued product from the graveyard this year. Fortunately, it's not a zombie permutation of the original. Just like you remembered it, Face Fabric remains a very, very light and smooth foundation that feels like a tinted moisturizer. (Yes, it appears to be one of the few subtle products loved by the Jenners.)
You'll love it too if you like the feeling of wearing next-to-nothing on your face, but don't want it to look quite that raw. No-makeup-makeup hadn't been coined several years ago, but this is the choice product for that. It glides over pores and redness so smoothly that a Beauty Blender doesn't even work with it. No matter how bad a job you do blending it, it won't sit on your skin like a film. Even years later, the texture is unique — it feels like a light primer that you gently rub into the skin for a soft, velvety, matte finish.
The one detriment to the product is that there's a fair amount of silicone (dimethicone polymer) in the formula, which detractors say can be hard to wash off and offers no real benefit to the skin (Armani Beauty says their formula is non-comedogenic though). On the upside, there are now 12 shades.
If you buy something through our links, New York may earn an affiliate commission.