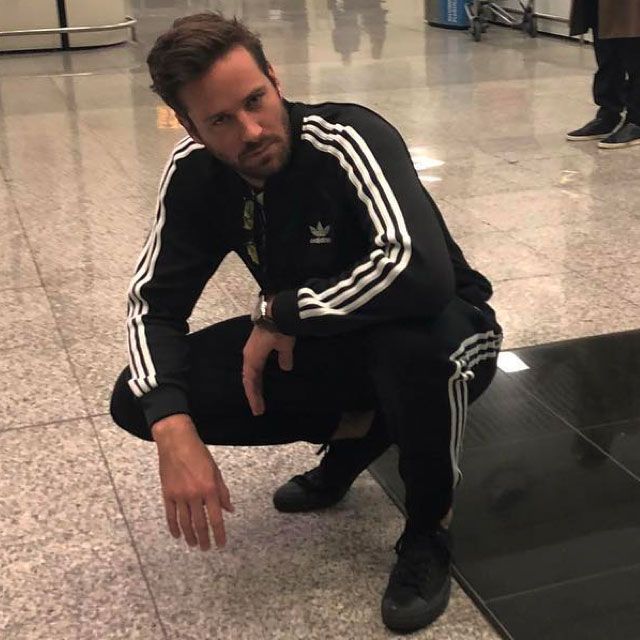 Armie Hammer in a tracksuit.
Photo: armiehammer/Instagram
We're so sorry to be the ones to have to tell you, but renown tracksuit wearer (and star of Call Me by Your Name) Armie Hammer has decided to retire his tracksuits. Hammer — whom Kendall Jenner recently said was "killing it right now with his tracksuits" — shared the devastating news during a Tuesday night appearance on Conan.
"I developed a case of what I like to call the 'fuck its,' where I was on a press tour for Call Me by Your Name that went on for 14 months." Hammer told Conan O'Brien. "… I woke up in the morning and I thought, 'You know what? I now have senioritis' — like the senior in school who has to go to class but they hate their professors, so they're like, 'I'm going to show up in pajamas.' My equivalency was tracksuits."
The actor further explained, "And I thought, 'You know what? If I'm going to go jump through these hoops and I'm going to continue to talk about this movie that I've talked about ad nauseum, I'm going to be comfortable and I decided to dress comfortable."
Then he dropped the bombshell: "I would like to take this moment on the show to officially announce my retirement from tracksuits. I am done. I got oversaturated and burned out on tracksuits."
We understand if you need to sit alone and cry in front of a fireplace to a Sufjan Stevens song as you process this terrible news.