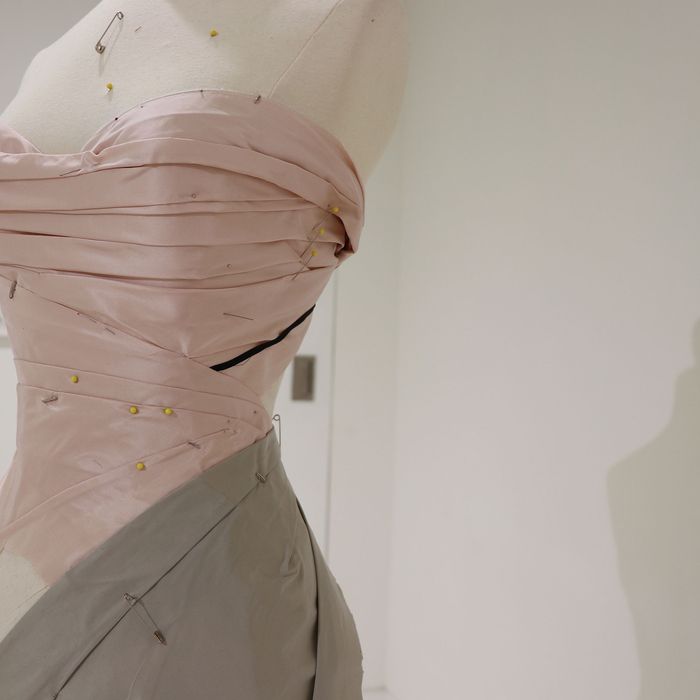 The Zac Posen mannequin designed for the show.
Photo: Courtesy of SAPAR contemporary
If good taste is genetic, then Emma Kathleen Hepburn Ferrer won the lottery. The 23-year-old curator (and granddaughter of Audrey Hepburn) launched her first exhibit in New York last week. The show, at SAPAR contemporary, is about how designers turn their ideas into real-live garments. It combines mannequins, sketches, and miniature dresses to show the individualized processes that six designers take to bring their ideas to life. And in true Hepburn-style, it's glamorous in its simplicity.
The centerpiece of the exhibit is a custom mannequin by Zac Posen, known for his painstaking attention to detail and draping. The mannequin wear a half-done evening gown in shades of pink and gray with a beautiful, long train — almost reminiscent of a fully-finished Comme des Garçons dress.
Dainty one-of-a-kind Manolo Blahnik sketches also feature in the exhibit, alongside works by Roland Nivelais, Raquel Davidowicz, Sara Zielinski, and Geova Rodrigues. The exhibit shows each designer's idiosyncratic approach to conceptualizing clothes and making a final product.
This is Ferrer's first exhibit as a curator. A portion of the proceeds from the exhibit will go to the United Nations High Commissioner for Refugees. (Ferrer is an ambassador to the UNHCR.) Scroll on to see snippets from the show.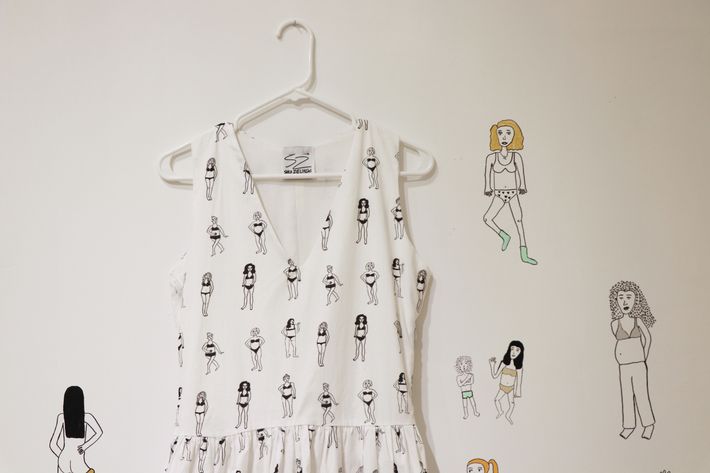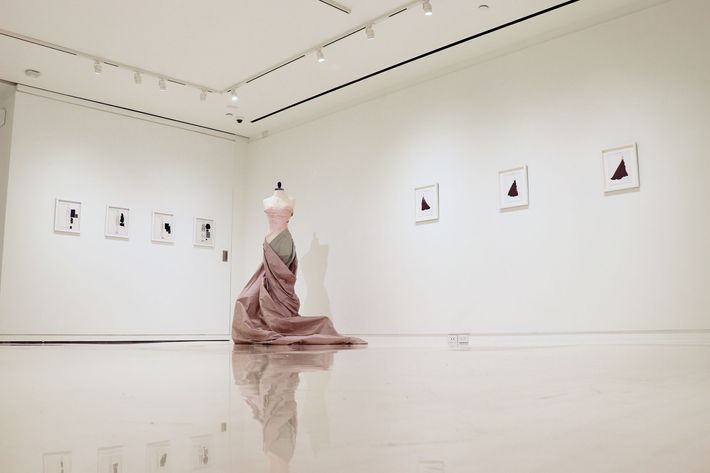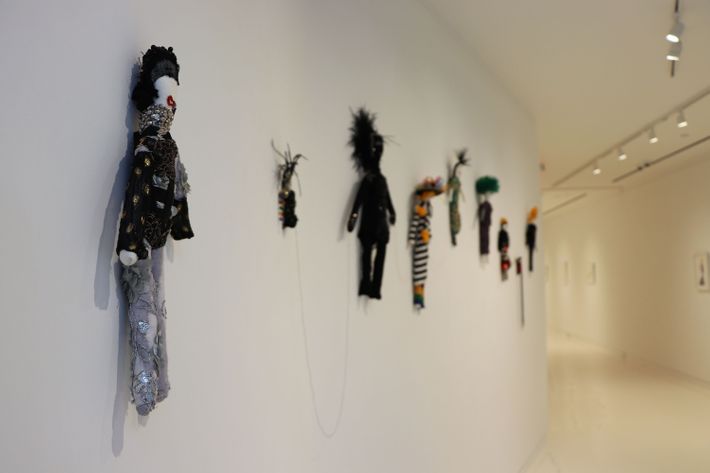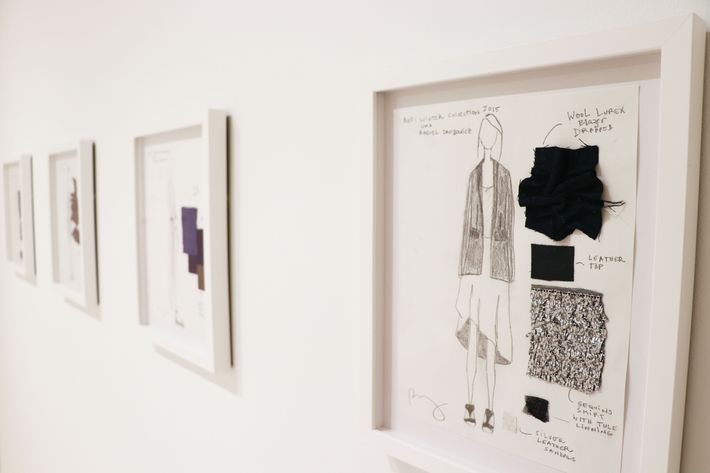 "Ideas Get Dressed: Works by Zac Posen, Manolo Blahnik, Roland Nivelais, Raquel Davidowicz, Sara Zielinski, and Geova Rodrigues" is open now until April 18 at the SAPAR Contemporary gallery at 9 N Moore Street in New York.