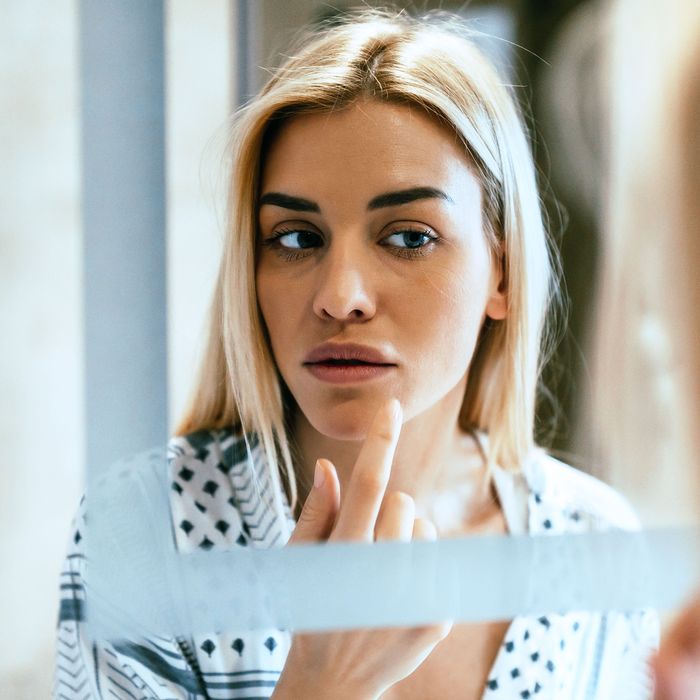 Photo: Bernard Bodo/Getty Images/iStockphoto
It doesn't matter how stringent your skin-care routine might be; sooner or later, you're going to get a zit. It happened to me last week when my skin reacted poorly to a new sunscreen and a field of pimples emerged on my forehead. Instead of panicking, I covered my face in Sunday Riley's "Saturn." The mask smells like rotten eggs, but the mix of sulfur and zinc always clears my skin within a day.
As I treated my face, I thought about the skin-care knowledge I've picked up as a beauty editor, and the go-to pimple remedies used by others in my field. So I asked around. Below, six beauty experts on how they squashed their last zit.
The Moisturizing Pimple Zapper
If You're Scared of Shots
The Budget-Friendly Option