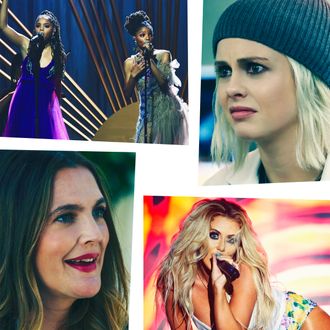 Photo: Getty Images/The CW/Netflix
What's Good is a weekly column collecting TV, music, movies, and miscellaneous cultural ephemera worthy of your time. Why? Because we like it. Check back Fridays at lunchtime for your guide to what is good.
It's wild that in 2018 Aubrey O'Day is part of the national conversation. And yet, thanks to her affair with Donald Trump Jr. (and some suggestive photos of the young Trump's bunions), here we are are discussing O'Day like Diddy's Making the Band is dropping a new episode tonight. Breaking down the salacious details of O'Day and DTJ's tryst has led me to revisit episodes of Making the Band on YouTube and re-listen to Danity Kane's entire musical catalogue.
Remember Danity Kane? Before her spin on Celebrity Apprentice, O'Day was just a flat-ironed, tanning booth tanned pop-star hopeful: the least vocally talented, most dramatic member of a five-woman music group formed by Diddy on the third season of Making the Band. (Shout out to Dawn Richard, Shannon Bex, D. Woods, and Aundrea Fimbres, who also helped make the band.) Here's Aubrey's audition tape:
On the scale of girl groups from Spice Girls (iconic) to Little Mix (they tried!), I'd put Danity Kane solidly in the lower middle quartile, just after Fifth Harmony. Regardless, they made for great TV, and I am pleased to confirm that Danity Kane actually had bops. Well, three bops. Well, two to three bops, if I'm being generous, which I am, because it's Friday. Herewith, a three-song "Oh Wow! Danity Kane actually had three bops!" playlist:
"Damaged": This is from Danity Kane's second album, Welcome to the Dollhouse. Yes, y'all! They made it to two albums. Anyway this is like the platonic ideal of a 2008 pop song. The message was simple: My heart is broken! Fix it, boy! The five-part harmonies are impossible to replicate during karaoke, so they pass muster. The breakdown is belt-along perfection and the Diddy interlude where he's all "This too shall pass. Sometimes you gotta go through the pain, to experience the joy." is the very pinnacle of cheesy. Still not sure why it ended with a random woman chanting: "Stereotypes." But a classic bop nonetheless.
"Showstopper": This song is so dumb! But how fun is it to be positively brain-dead about all the places you're gonna go and stop the show? It's fun; trust me. Danity Kane's first single is a perfect entry in the "get ready with your girls like you're in a teen movie" genre. Also, the lyrics are so simple ("show-stoppin, show-show stoppin" it's basically a nursery rhyme for swaggy adults.
"Ride For You": Let's slow it down for a second and get into this ballad. Yes, like the most song-worthy relationships, this single makes you work for it … a lot. But worth it to give Aundrea Fimbres, the vocal and emotional backbone of this group, a moment to shine on a slow jam.
The Baby Beyoncés Grew Up!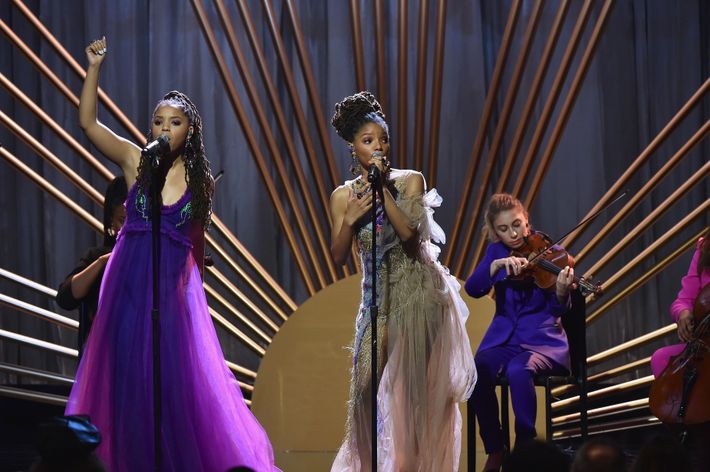 Two years ago, Beyoncé introduced Chloe and Halley Bailey to the world. They were among the first few artists signed to her Parkwood Entertainment label — reportedly, with a six-album contract for $1 million, because Bey believed in them that much. And rightfully so: both vocally and aesthetically, the two enchanted audiences with an ethereal, alien quality that lead to many questions. Were they twins? (No, they are two years apart.) Were they related to Beyoncé? (No, but they sort of sound like her.) How do they sing SO GOOD? (Simply no answer.) Anyway, the two have been out there forging their own identity with roles on Grown-ish and, finally, a debut album called The Kids Are Alright, which they wrote and produced themselves. As guaranteed by Beyoncé's seal of approval, it's really really good. "Everywhere" and "Down" are two of the best songs of 2018.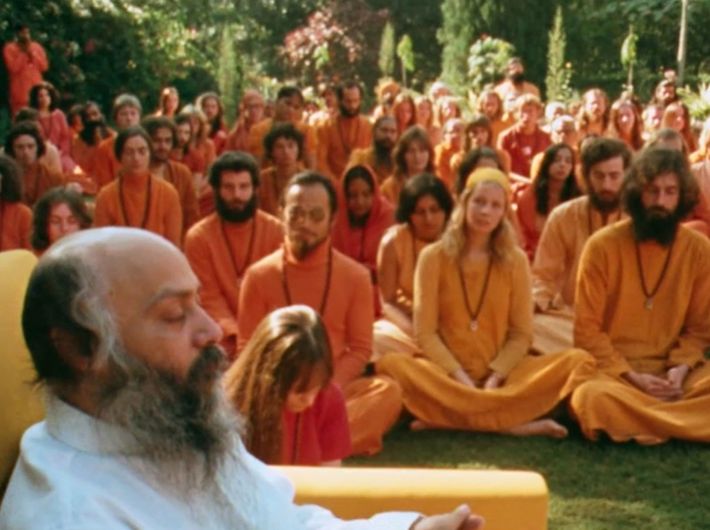 If you haven't watched Netflix's Wild Wild Country, prepare to join the cult of couch: I watched all six episodes in one sitting. (Please. Don't judge.) Produced by the Duplass brothers (another cult I'd join), the docu-series revisits how the Rajneesh movement took over small town in Oregon in the '80s. It's truly fascinating and, as the series dives deeper and deeper into all the messed up rituals and crimes (mass poisoning, assassination attempts, weird sex stuff), "fascinating" gives way to "disturbing" gives way to "even more fascinating." By the end, you'll have chills, a desire to read everything about this cult (start here), and also a reluctant appreciation for burnt-orange tones and turtlenecks. Dammit, why are cults always so well-dressed?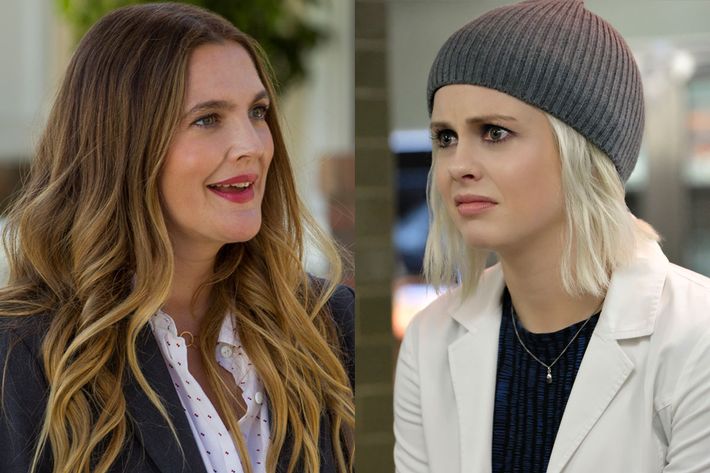 Right now there are two shows about zombies and both of them make being a zombie look … sort of fun! Both are a welcome break from the bleak view of zombies we're usually fed (thanks AMC), and are surprisingly watchable if you can stomach some cheese(iness) along with eating brains. First, I Zombie: I've been a stan for this show for so long and am constantly worried it will be cancelled, so please watch. I Zombie is a CW show about a 20-something who turns into a zombie. So, think of the elements of all your favorite CW shows, add a desire for brains, and boom, you have a fairly low-stakes, light-hearted show about wanting to eat brains all the time. A nice companion to that is Netflix's Santa Clarita Diet, starring Drew Barrymore and a very charming Timothy Olyphant, the second season of which premieres today. It's a GOOP newsletter meets Desperate Housewives plus a desire for brains. Braaaaaaains.
Happy 20th Birthday 'N Sync!
Justin Timberlake's solo career has aged about as well as whole milk in hot sun. But his very first introduction into pop music, 'N Sync's debut album *NSYNC, has actually aged beautifully … like beef jerky. As Rolling Stone's Britney Spanos points out, today is the album's 20th Birthday. Listen to the under-appreciated, still smooth-as-all-get out song "I Just Wanna Be With You," and scream-cry like Joey Fatone just pointed at you — you! — from stage: