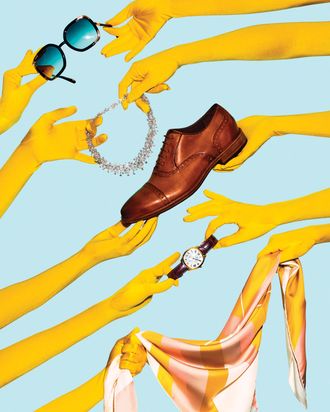 Every year, we go through the ritual of rounding up the best dishes to order, shops to peruse, cocktails to drink, and handy people to hire. And every year, even as we mourn a few losses (farewell, Saltie sandwiches; so long, Hi-Fi bar), we marvel at all the ways New York manages to be much more than a bunch of banks and Duane Reades. This year's best-of list in the fun and shopping category includes hotel-quality sheets, Palm Beach trinkets, streetwear for toddlers, and more.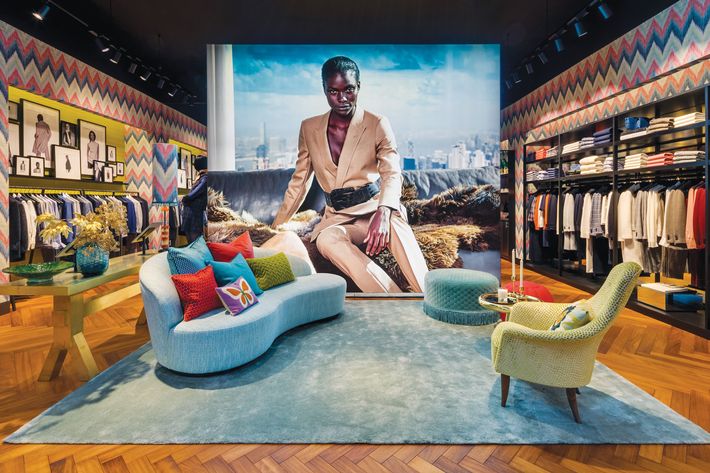 Women's Suits
Suistudio
Brookfield Place, 230 Vesey St., nr. West St.; 315-873-2693
Last year, affordable-men's-dresswear chain Suitsupply decided to put its weight behind a rarely considered retail category: women's suits. The result, Suistudio, feels like a traditional suit shop but with feminine touches, like a powder-blue plush rug and mannequins that don blunt bob wigs. And, of course, suits designed for women's bodies: one in a gray checked wool ($600), another in a Bill Cunningham blue ($500). The staff are specially trained in fitting suits to female physiques — each is required to complete a training program to learn styling techniques. They'll also do on-site alterations, so you can leave with your green-corduroy number or semi-bespoke tux in hand.
Perky-Butt Jeans
Judi Rosen
10 Bedford Ave., nr. Lorimer St., Greenpoint; 347-529-6618
Judi Rosen has a way with butts, keeping them pert in her famously curve-enhancing jeans. That's why loyal customers rejoiced when, nine years after closing her Nolita shop, Rosen returned with a new denim store, this time on a bustling avenue in Greenpoint. Her designs have changed with the times, but her goal of making flattering jeans remains intact, a fact made clear by her oft-sold-out straight-leg indigo pair ($180). Her presence in the shop is also unchanged: Rosen offers hard and fast opinions on sizing and shrieks when a pair fits just right. The space is tiny but jams in stacks of jeans plus unusual trinkets, like tiny ceramic hot dogs ($12) and a purse made from a basketball ($960).
Store-as-Hangout
Hesperios
23 Cleveland Pl., nr. Kenmare St.; 929-371-3031
Despite its location in the midst of traffic-choked, big-box-store-heavy Soho, Hesperios feels unusually serene. White shelves hold sweet striped turtlenecks ($175), copies of Rilke's Sonnets to Orpheus ($40), and ceramic vases ($150). Two oak tables run down the middle; shoppers are encouraged to take a break from perusing racks of straw­colored skirts ($237) and lilac tanks ($132) to throw their bags down and order a housemade chamomile-blueberry soda ($9). In the spring, the owners plan to build a cabin in the shop's garden filled with books — from inside, it'll be easy to forget that Broadway is a mere two blocks away.
Queens Bookstore
Kew & Willow Books
8163 Lefferts Blvd., nr. Beverly Rd., Kew Gardens; 718-441-0009
Kew & Willow looks very much the part of your local, Anytown independent bookstore: Little twinkly lights decorate a brick fireplace; oak bookshelves hold an impressive children's collection. Creating a community hub was the goal of the shop's founders, three women who worked at Queens's last Barnes & Noble, in Forest Hills. When the chain closed that location in 2015, the trio decided to strike out on their own and open an independent bookstore in nearby Kew Gardens, the neighborhood's first in three decades. The result is an authentically Queens-centric space: a shelf up front in the shop holds a rotating collection of books by the borough's authors, and recent events have included a reading by local novelist Bob Brody.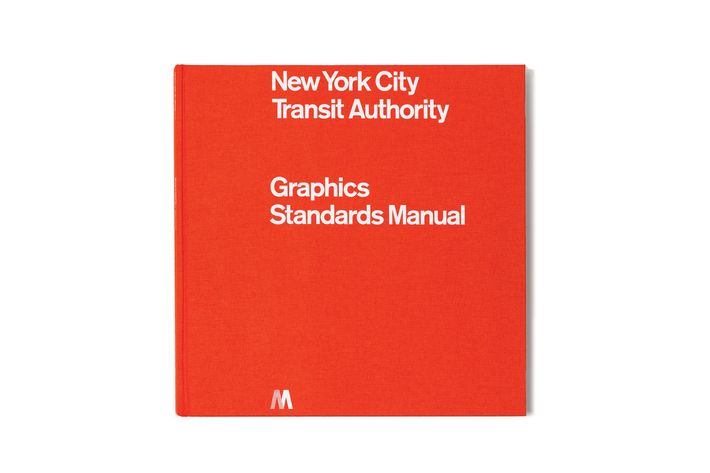 Niche Bookstore
Standards Manual
212 Franklin St., nr. Huron St., Greenpoint; 347-903-1322
Perhaps you've seen the reproduction of the 1970s-era NASA standards manual on your most stylish friend's coffee table: Like a Braun clock or an Eames chair, the book signals an appreciation for top-notch design. It also might mean that the owner has visited the city's only bookstore dedicated to graphic design. Jesse Reed and Hamish Smyth, former Pentagram designers who started reprinting mid-century design-standards manuals as a hobby, opened the Greenpoint storefront after several of the books they printed — NASA's ($79) as well as the MTA's ($500) — turned into Kickstarter hits. The store-slash-office is fastidiously designed and also carries third-party books by design greats like Fritz Kahn ($20).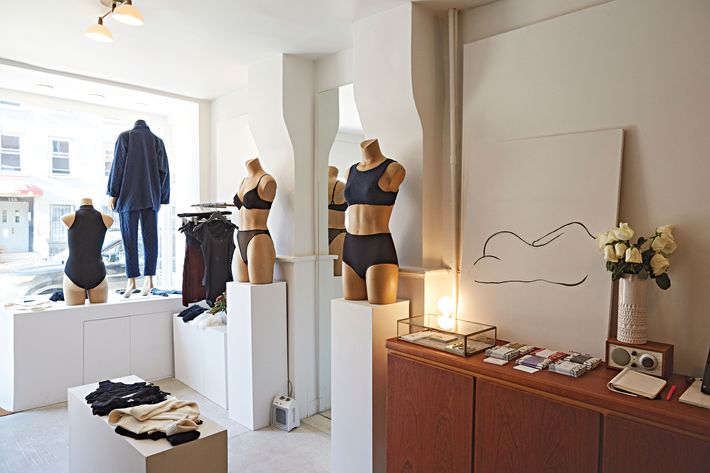 Minimalist Lingerie
The Great Eros
135 Wythe Ave., nr. N. 7th St., Williamsburg; 718-384-4072
It almost feels misleading to call the Great Eros a lingerie store, because while the crisp space is filled with underthings, it's conspicuously lacking the usual tropes: ribbed corsets or complicated-looking straps. This Williamsburg shop carries a collection of subtler sexy things, like Marieyat ribbed-cotton thongs ($48) and tulle bralettes from the shop's in-house line ($68). And because erotica takes many forms, the Great Eros also has mid-century dressers topped with trinkets like tobacco-scented perfume ($60) and some very pretty Himalayan rose-quartz dildos ($185).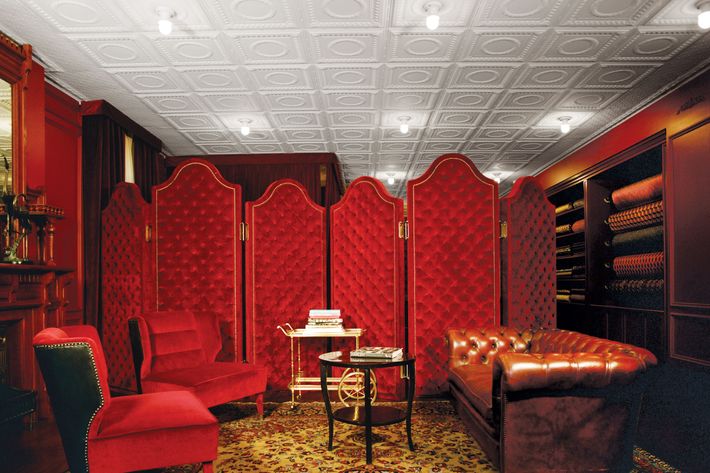 Bespoke Streetwear
Dapper Dan
For appointments email: info@dapperdanofharlem.com
December brought an exciting announcement for fashion nerds: Dapper Dan, the father of luxury streetwear, would team up with Gucci to open an appointment-only atelier in a brownstone on Lenox Avenue. The shop is more than just a redux of Daniel Day's '80s Harlem boutique, where he sold pieces made out of fake designer logos to the likes of LL Cool J. For one, the clothes are custom only —clients pick from yards of (authentic) Gucci fabric, then work with Day to create bespoke garments like tiger-embroidered bombers and silk tracksuits (prices upon request). One thing has stayed the same: The new shop's clientele is as star-studded as his old one's — enough so that the second floor is reserved for extra-VIPs like Rick Ross, who regularly brings in his entire entourage.
Sheets
The White Company
155 Fifth Ave., nr. 21st St.; 646-741-8777
The White Company, a high-quality-yet-affordable British homewares brand known for its monochromatic aesthetic, opened in the Flatiron District last summer — much to the delight of sheet-obsessed New Yorkers sick of waiting for their bedding to arrive from London. Sheets (from $26) aren't the White Company's sole beloved product — the bed socks ($49) have their own following, as do the goose-down pillows (from $109) — but they are particularly revered for their lack of decorative bordering, their high thread count at a relatively low cost, and their crispness, which die-hard fans claim rivals that of sheets at five-star hotels.
High-End Homewares
Roman and Williams Guild
53 Howard St., at Mercer St.; 212-852-9099
At the all-day café at the Guild, you can order an Anzac biscuit ($4), then buy the plate it's served on (from $98). Then you can mosey over to the library and skim through a copy of The French Ribbon, by Suzanne Slesin ($50), before buying that, too. This is how a homewares store should work, according to owners Robin Standefer and Stephen Alesch, the Roman and Williams design duo behind the Ace Hotel. The place feels like an interactive catalogue: Their in-house collection of furniture (which includes a $2,750 burnished-brass pendant lamp and a $17,000 orange cashmere couch) is presented with one-of-a-kind pieces like Japanese vases (from $48) and Finnish reindeer hides ($275) and decorated with arrangements from florist Emily Thompson, who has her own shop on the premises.
Wacky Vintage
James Veloria
75 E. Broadway, nr. Forsyth St., Ste. 203A; 510-229-2862
Located inside a Chinatown mall underneath the Manhattan Bridge, this minuscule storefront has stayed under the radar since it opened in July. It's filled with expertly curated vintage pieces, like an Issey Miyake cape ($350) and a Moschino vest that reads "Hug Me" ($120). Co-owners and real-life partners Collin James and Brandon Veloria have an eye for clothes with personality (one recent visit turned up a 1980s Gaultier sweater printed with six-pack abs), which draws customers like the East New York rapper Junglepussy and a bevy of well-known drag queens. With prices that range from $40 to $750, though, there's something for everyone in this tiny treasure box.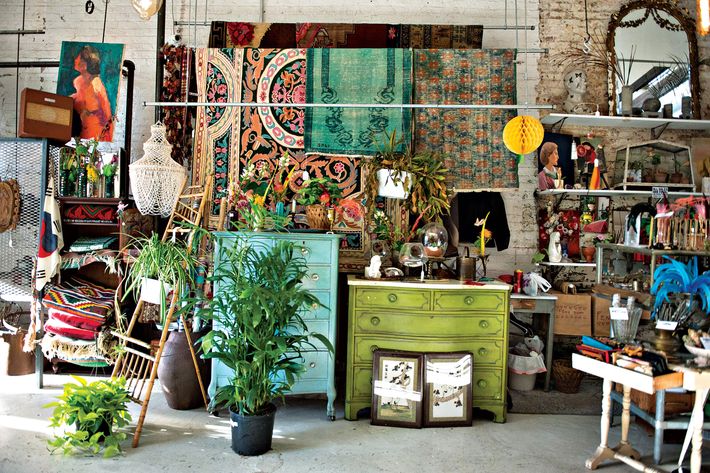 Floridian Vintage
Feng Sway
86 Dobbin St., nr. Norman Ave., Greenpoint; 917-480-0636
Feng Sway, which sits on an industrial street in Greenpoint, is a Shangri-la of a storefront with a small jungle of potted tropical plants in the front and tables of vintage kimonos and retro lace slips in back. Shop owner Kate Lauter makes regular pilgrimages to South Florida to sift through Palm Beach estate sales, where she finds many of her goods — like jadeite salt-and-pepper shakers (from $10) and 1940s-era bamboo purses ($398) — that practically spill out of the store. An added bonus: Lauter's botanical knowledge means that if you're plant shopping, you'll never leave with a dud.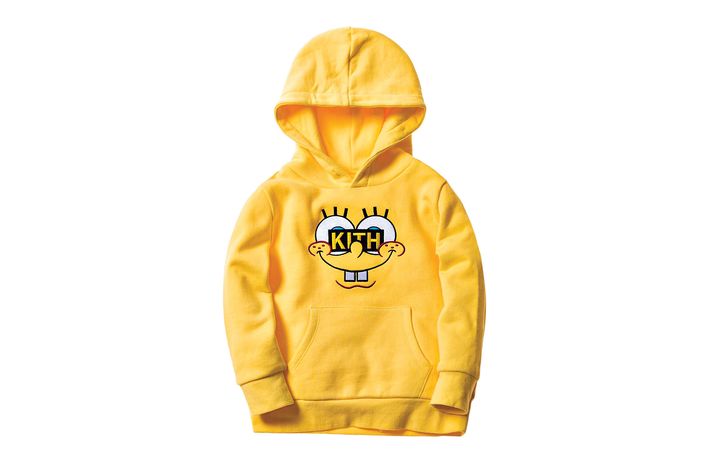 Boutique for Hypekids
Kidset
64 Bleecker St., nr. Crosby St.; 646-889-2900
When Kith designer Ronnie Fieg opened Kidset, an outpost catering to the city's hippest pre-K crowd, a line of parents extended down Lafayette. Inside, they found sleek shelving that resembles that of the shop's grown-up counterpart — except these were stocked with rap ABC books ($24) and Andy Warhol–themed dominoes ($30). Kidset carries miniaturized versions of the brand's best sellers, plus exclusive collaborations — like a line of T-shirts printed with SpongeBob characters ($35). The sneaker selection is on point, with over 100 tiny pairs displayed on mirrored shelves. Soon there might be more: According to one Kith employee, Nike folks have popped in to ask what's selling so they can figure out which shoes they should shrink down next.
*This article appears in the February 19, 2018, issue of New York Magazine. Subscribe Now!