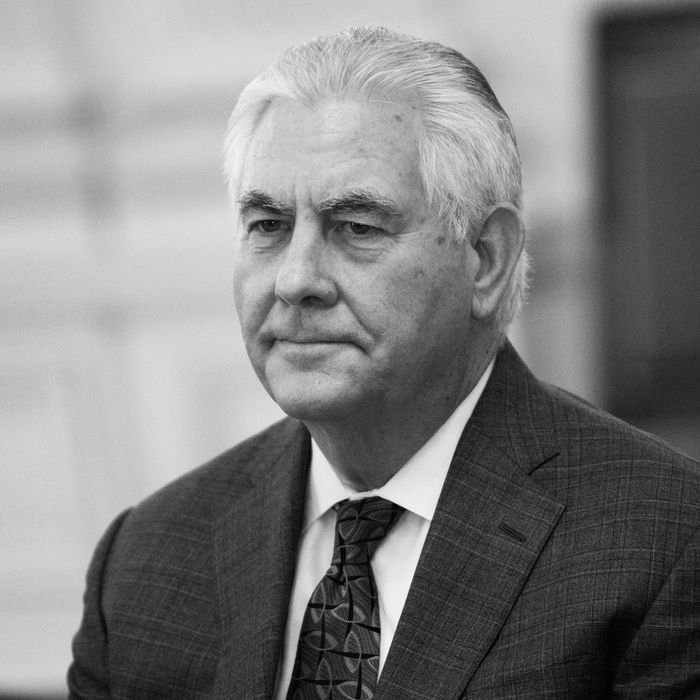 Rex Tillerson, verb.
Photo: Chris Kleponis-Pool/Getty Images
On Tuesday morning, news circulated that (former) secretary of State Rex Tillerson reportedly learned that he had been fired by Donald Trump the same way as the rest of us: via Twitter. (The White House later clarified that Chief of Staff John Kelly called Tillerson on Friday to warn him). The ex–oil executive's last name was immediately turned into a verb — "Tillersoned" — to describe the act of finding out you've been dumped via social media (or just without notice).
Right on cue, Washington Post global opinions editor Karen Attiah shared her tale of "Tillerson"-ing someone, and others began sharing their stories of being "Tillersoned." Here, some of the best responses.
But, of course, others chose to call the act "Rexit" instead.
Either way, that's a brutal way to get dumped.