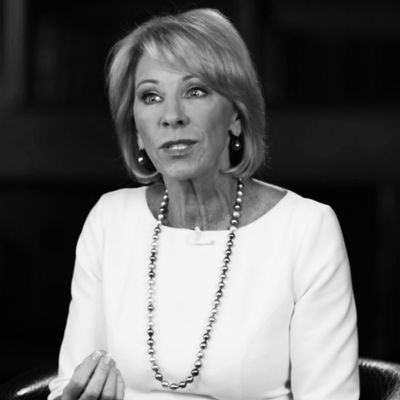 Betsy DeVos on
60 Minutes.
Photo: 60 Minutes/CBS
On Sunday night, Betsy DeVos subjected us all to what was arguably one of the most painful interviews in recent history. During a 60 Minutes segment with correspondent Lesley Stahl, the Education secretary seemed unfamiliar with basic parts of education policy, wouldn't say whether the number of false accusations of campus sexual assault is as high as the actual number of assaults, and was unable to back up her assertion that the government has seen "zero results" from investing in public education.
So basically: DeVos's interview was 13 minutes of excruciating television. Unsurprisingly, Twitter users roasted her for it:
Perhaps these tweets will inspire DeVos to study before her next interview?