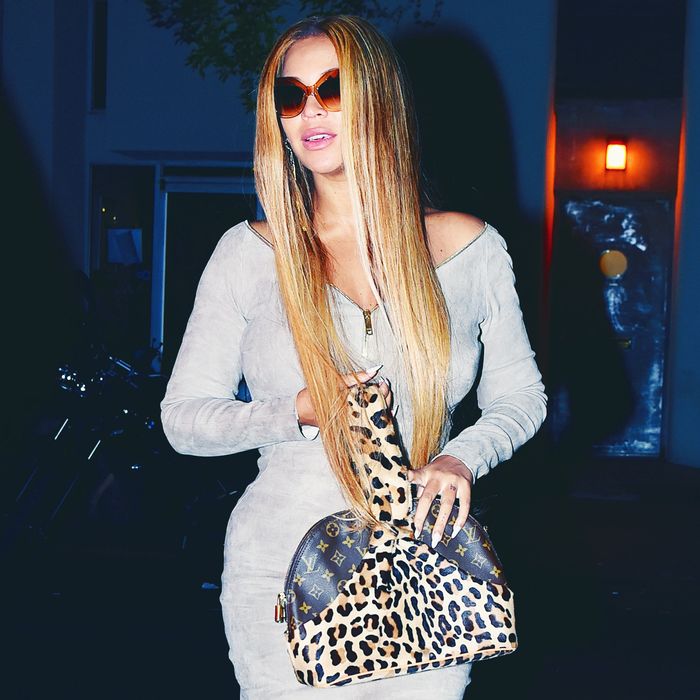 A loyal Target shopper.
Photo: Robert Kamau/GC Images
Beyoncé may be the highest-paid woman in music, but even she is not immune to the sweet, sweet siren song of stylish yet low-priced merchandise.
According to TMZ, the recent face-bite survivor was spotted at a Target in L.A. this weekend with her daughter Blue Ivy, and a personal assistant, stocking up on colorful plastic eggs, various other Easter goodies, and probably a bunch of stuff she didn't initially plan on buying, but it's like $5, so what the hell.
While the rest of us plebes usually end up strolling slack-jawed through the home-goods section in sweatpants and UGGs, Beyoncé was decked out in a chic off-the-shoulder top and fuzzy heels.
The Lemonade singer was also spotted doing some last-minute Christmas shopping at Target last year, looking equally chic in high-waisted track pants, a tight black top, and a leather backpack.
Beyoncé: She's just like us, only much, much better.