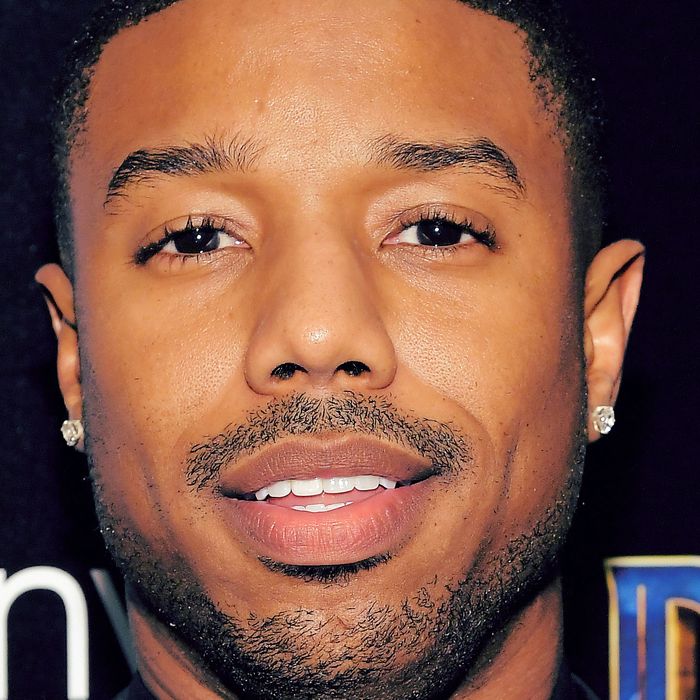 Michael B. Jordan.
Photo: Roy Rochlin / Stringer/2018 Getty Images
If you haven't seen Black Panther yet, you probably still know that Michael B. Jordan looks really good in it. In fact, he looks so good, that a 17-year-old girl clenched her teeth so hard upon seeing Jordan in the film, that she broke her retainer and had to make an emergency trip to the orthodontist.
Her orthodontist realized the situation's comedic value and posted on Tumblr, "one of my patients came in for an emergency visit, because she snapped the wire on her retainer watching the movie when MBJ took his shirt off she clenched her teeth so fucking hard she snapped it. that is the fucking funniest shit ever to me this tiny 17 year old girl thirsting so goddamn hard she busted steel."
Sophia, who is actually 18, found the post, and realized that it was probably about her. It's hard to be a teen these days. But, she told Teen Vogue, "I always thought [my orthodontist] was the coolest person, so to see that I had the honor of making him laugh was great."
But Jordan swooped in to make the situation even better, and offered to pay for the damage. Swoon.