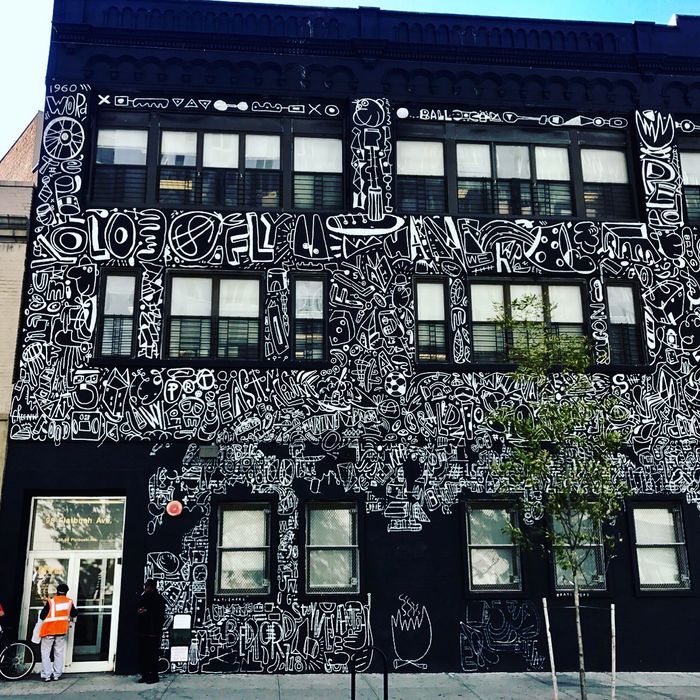 If you were a kid who spent afternoons playing kickball and skinning knees on the street, Brooklyn-born artist Katie Merz has made art about you. Merz has transformed Flatbush Avenue with a 12,500-square-foot mural in her cartoonish, hieroglyphic style. Mural at 80 Flatbush — spanning an entire four-story New York State Human Resources Building — was made in collaboration with Brooklyn residents and passersby.
Merz, who has completed similar large-scope public works of art in Williamsburg and Monterrey, Mexico, was selected out of 60 artists by Alloy Development architecture firm, and received $50,000 to cover materials, equipment rental, and other relevant expenses for the project. Merz, who grew up a couple blocks away from the site, engaged with every person who approached her as she worked, resulting in spontaneous portraits.
"We set up umbrellas and chairs and music and as I was working people just stopped and took their seat, waited for the bus," Merz said. "It just became this block party. This cartoon. Everyday was an explosion of humanity."
Originally, Merz set out with just a Xeroxed history of Flatbush and began riffing from that. Flatbush Avenue is one of the longest avenues in Brooklyn, with access to an array of neighborhoods spanning from Brooklyn to Rockaway Peninsula in Queens. 80 Flatbush is at the ever-changing intersection of a plethora of Brooklyn neighborhoods and home to cultural hubs such as BAM and the Barclays Center.
"I remember when I was younger, I would go to Mexico City and I would see the Diego Riveras that were part of buildings, and he kind of was giving people information and news about politics through his frescos," Merz said. "I feel like this mural is a collected story of Brooklyn. The psyche of the moment."
Scroll to see exclusive images of the mural and find out more about the project.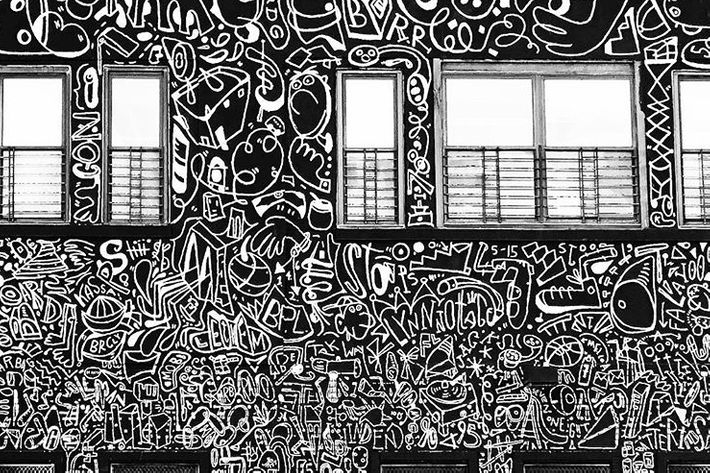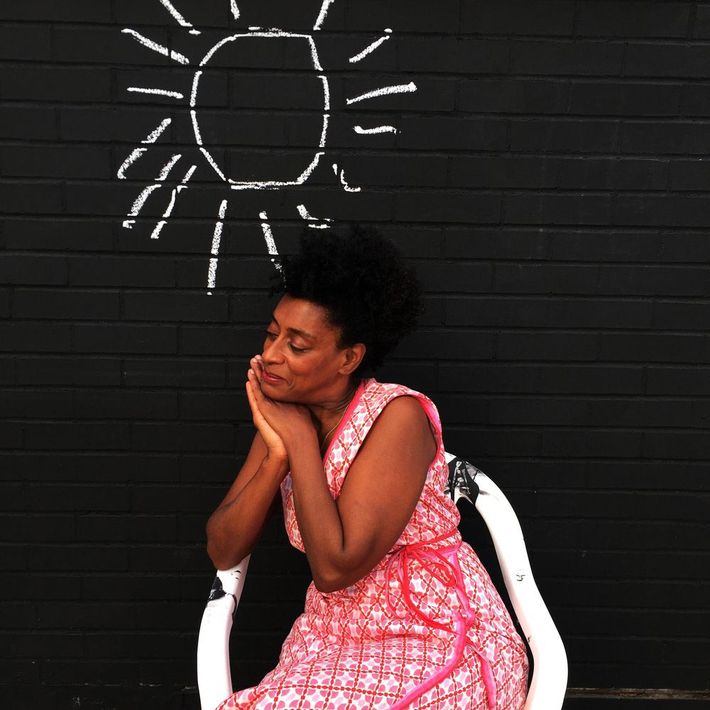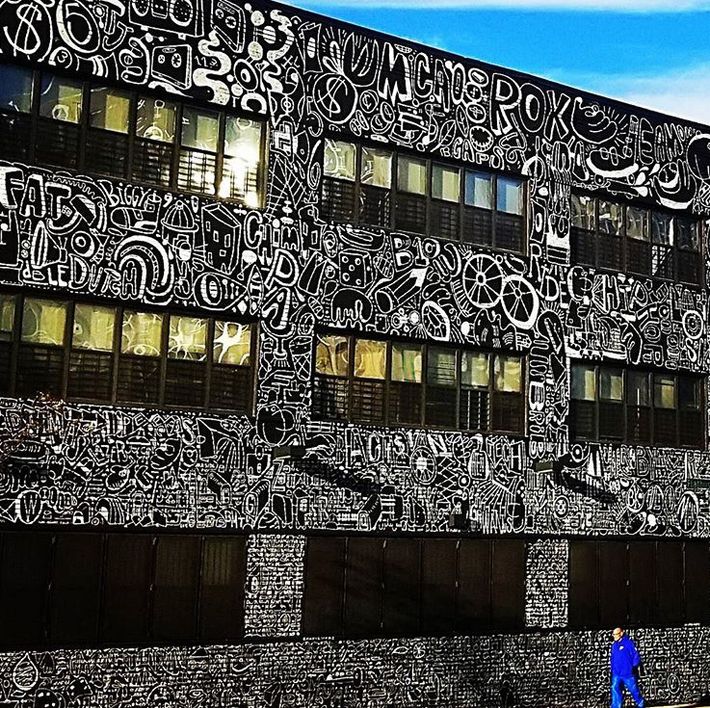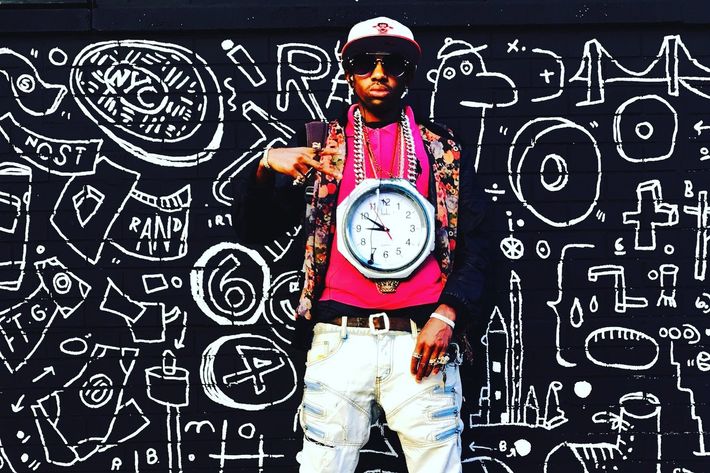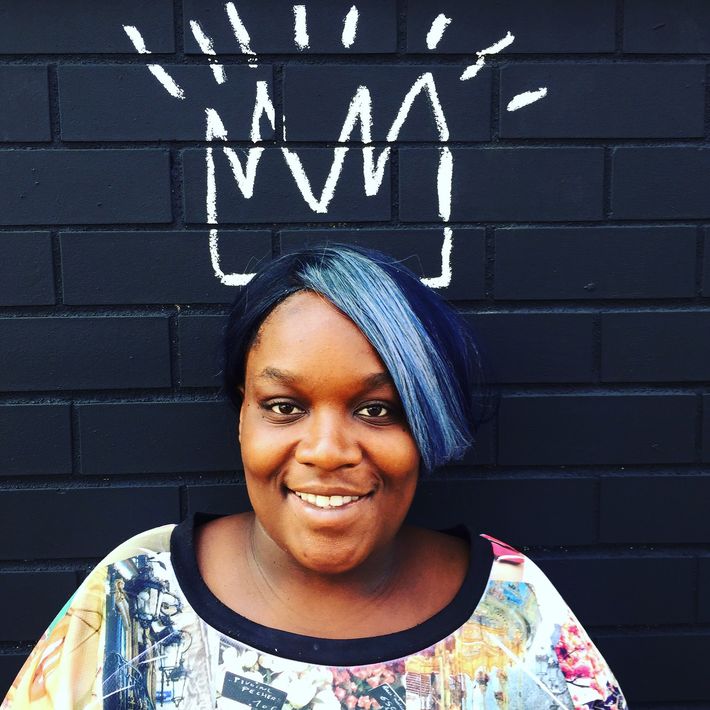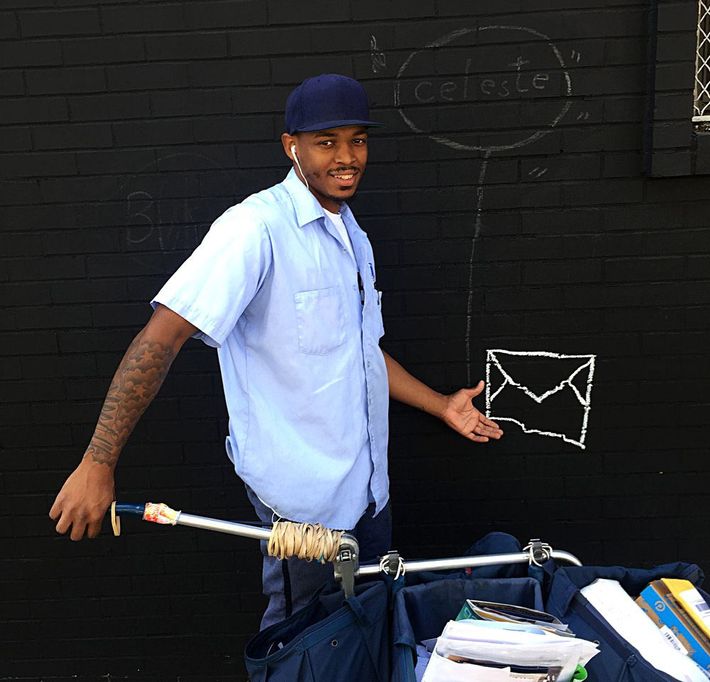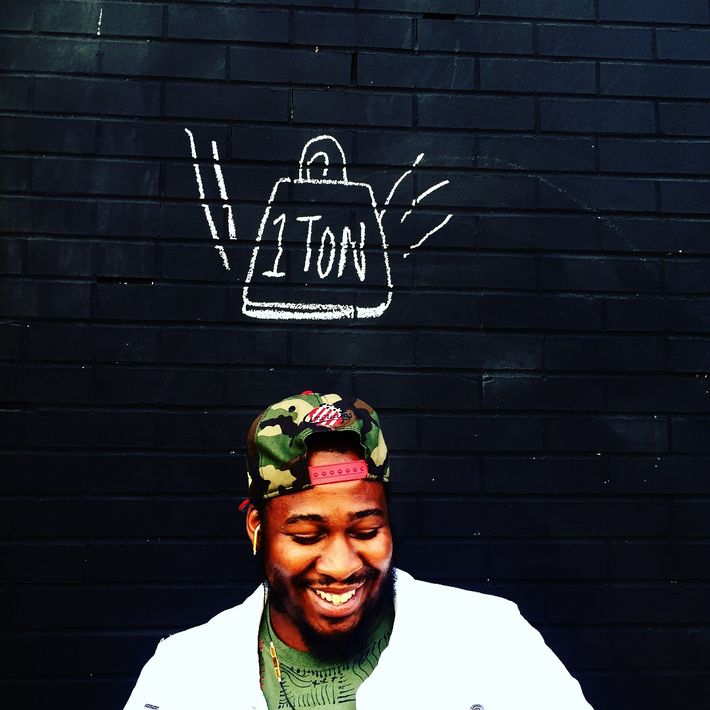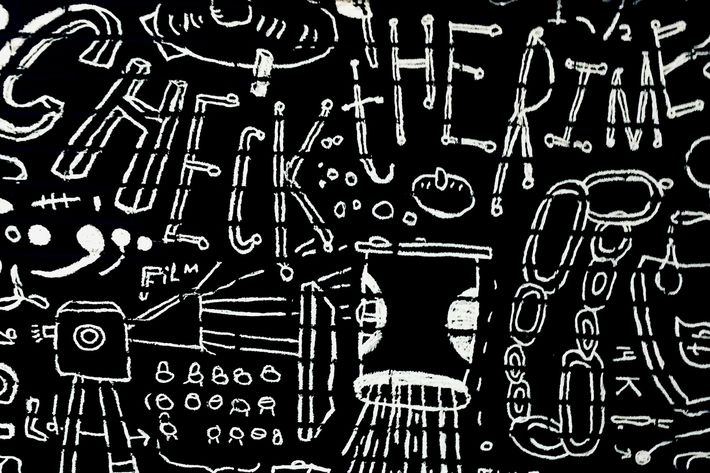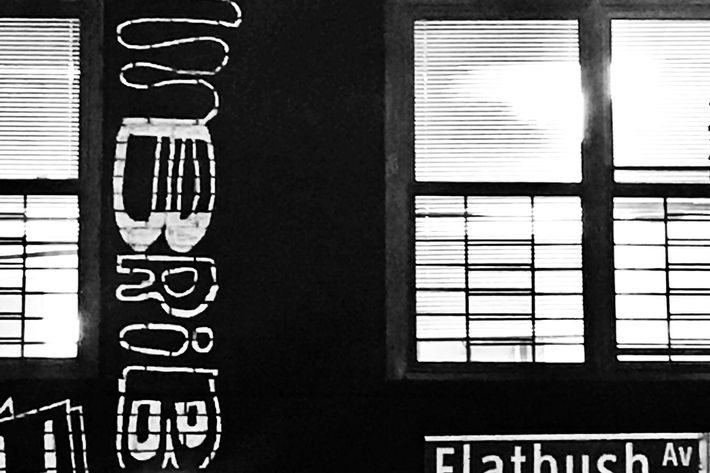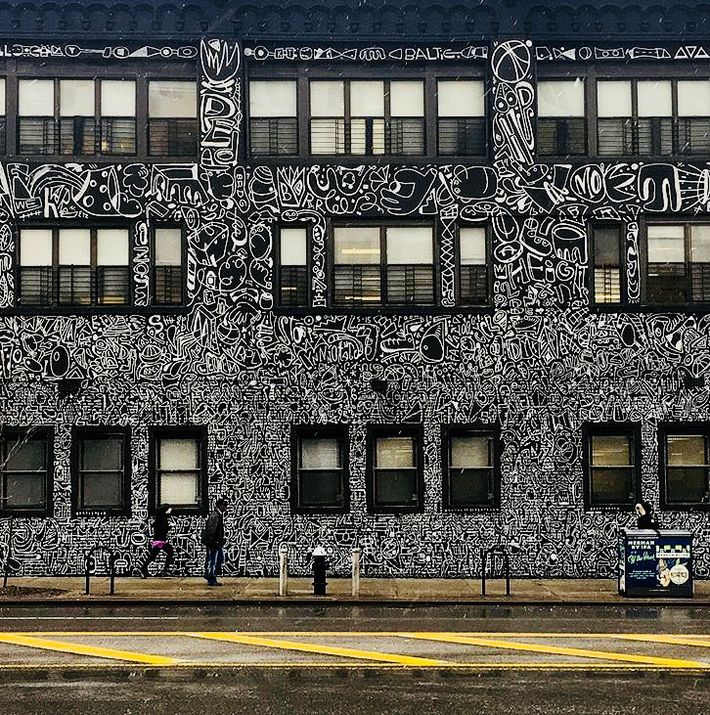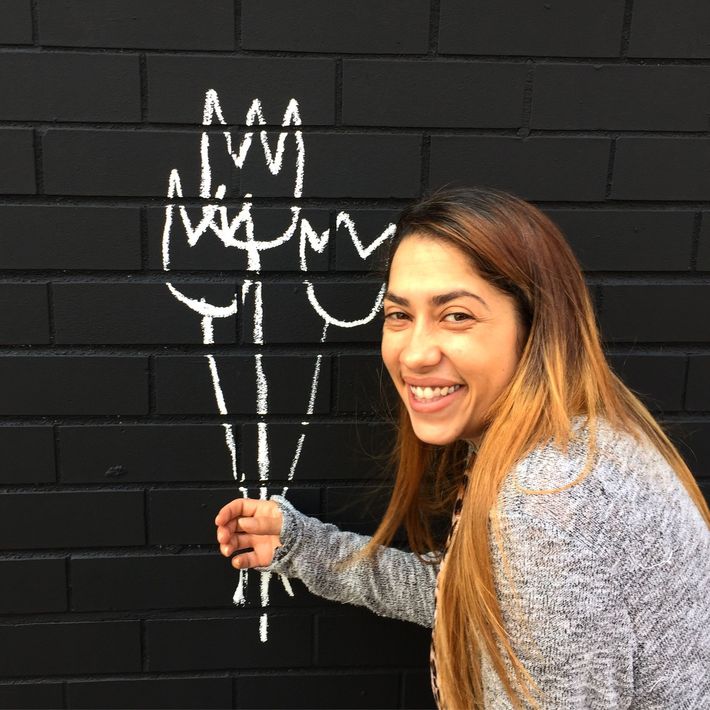 Merz finished the piece in early November, before the New York City Marathon. It will be up for another year and a half. In June, Merz is planning a block party to celebrate the people in Brooklyn and the completion of the mural.