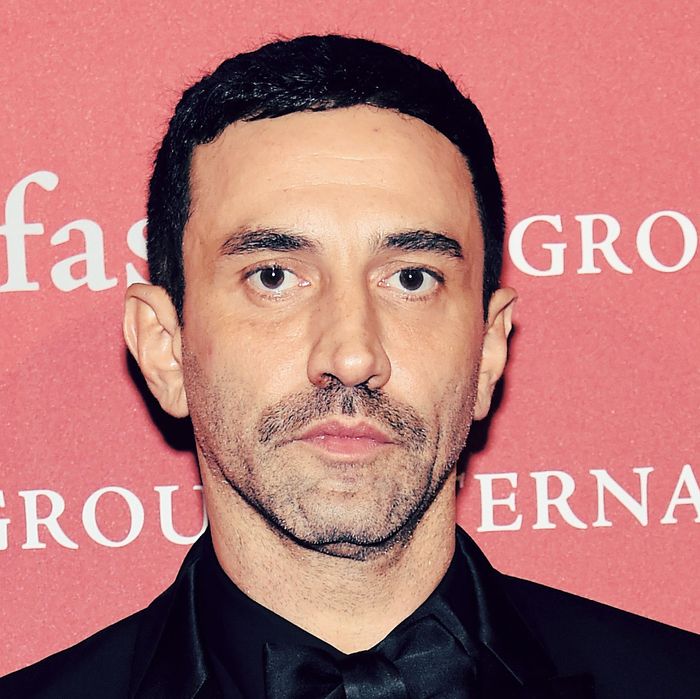 Riccardo Tisci.
Photo: 2016 Getty Images
After months of speculation about who would replace Christopher Bailey as chief creative officer, Burberry has tapped Riccardo Tisci for the job. Tisci left his post at Givenchy last February, after 12 years with the label.
Many had speculated that Tisci would go to Versace (he is close friends with Donatella), but has chosen London over Milan — at least for now. Tisci previously worked with Burberry CEO Marco Gobbetti when Gobbetti held the same post at Givenchy.
"Riccardo is one of the most talented designers of our time," Gobbetti told WWD. "His designs have an elegance that is contemporary and his skill in blending streetwear with high fashion is highly relevant to today's luxury consumer. Riccardo's creative vision will reinforce the ambitions we have for Burberry and position the brand firmly in luxury."
One of those ambitions could be amping up the British heritage brand's sex appeal, as Tisci is the designer behind some of Beyoncé and Madonna's greatest looks — including five consecutive Met Gala dresses for Bey.