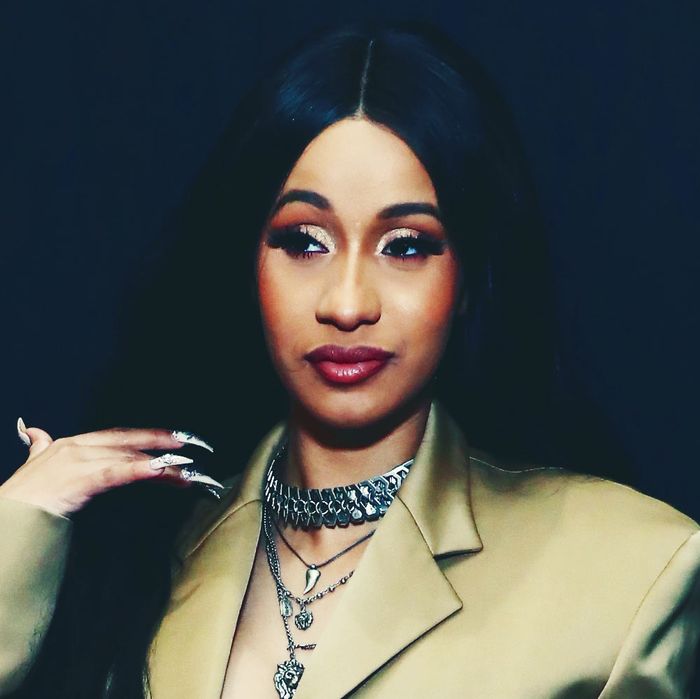 Cardi B.
Photo: Astrid Stawiarz/Getty Images for New York Fashio
It's been quite the year for Cardi B, in case you missed her meteoric rise to fame. And that year is catching up to her this tax season! Now, she wants answers. Cardi posted a video on Instagram last night asking where the 40 percent of her income she's paying in taxes is going. The video was captioned, "I want to fucking know WHAT YA DOING WITH MY FUCKING MONEY!!!!!"
"Uncle Sam, I want to do what you're doing with my fucking tax money," she said. "When you donate to a kid from a foreign country, they give you updates on what they're doing with your donation." She also criticized New York state for underfunding prisons and public transportation. Watch and learn below.
This isn't the first time Cardi has been publicly attentive to her taxes. Yashar Ali pointed out on Twitter that last year she posted a video asking people to not pay her for a while so she could save a bit on her taxes. The real lesson here is to never underestimate Cardi B.
Lawmakers, we await your replies.