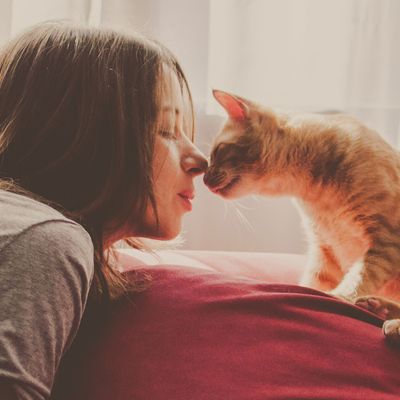 Photo: Marga Frontera/Getty Images
After making everyone on the internet relive their own dating horror stories with her viral New Yorker short story Cat Person, author Kristen Roupenian has sold a script for a full-length horror film to A24, Variety reports.
Cat Person, a story about a terrible date, became one of the The New Yorker's most-read short stories ever back in December. Landing right in the heat of #MeToo, the story helped to broaden the ongoing conversation about sexual harassment to include other types of "bad" sex, prompted thousands of words of online analysis, and led to a seven-figure book deal for Roupenian.
A24 didn't give any details about the film — which is titled Bodies Bodies Bodies — but if Cat Person is any indication, themes of technological anxiety, toxic masculinity, and the disjuncture between men and women could all feature prominently. Can't wait for the think pieces!