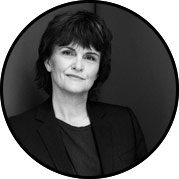 In one of the prettier courtyards of the Louvre, with a pair of stone ramps sweeping toward a celestial white runway, Nicolas Ghesquière closed out an exciting Paris Fashion Week. Celebrities were scarce this season, due to the Oscars, but Ghesquière had them at Louis Vuitton: Jennifer Connelly, Michelle Williams, Emma Stone (who wore LV trousers on the Oscars red carpet), and Isabelle Huppert. Even his former boss, Jean Paul Gaultier, showed up, sitting next to Catherine Deneuve.
So it took a while for Ghesquière to finish taking backstage pictures with the celebs and the LVMH brass, who looked delighted by the concentration of glamour. The thick-soled sneakers from Ghesquière's spring collection reportedly sold out. And at a dinner on Monday for luminaries of the fashion industry, France's First Lady, Brigitte Macron, wore one of his Louis XV-inspired frock jackets from the same show.
Ghesquière has had a harder time convincing journalists that his Vuitton designs are as ambitious as those he did during his 15 years at Balenciaga. The contrast may be unfair: Ghesquière was a younger man then, he had less to lose because Balenciaga was a has-been label, and the whole industry was being shaken by daring talent, from Tom Ford at Gucci to John Galliano at Dior and Alber Elbaz at Lanvin. Today it's a much more tempered industry, shaken instead by a storm of economic and social changes. It's extremely hard for a designer to have the kind of impact Ghesquière had in the early 2000s, when his cargo pants sold in the thousands, if not tens of thousands, and spawned copies. Also, while clothing is a sizable business at Vuitton — thanks in part to his predecessor, Marc Jacobs — revenues are driven by leather goods.
Last season, after some meandering, Ghesquière presented one of his coolest collections. Lots of designers offer sneakers, but his were distinguished by a shapely, built-up soul that seemed to pitch the wearer forward. You couldn't help but notice them. He showed them with running shorts or filmy pastel silk pants that looked like nylon and featured a discreet ruffle down the side, and of course Madame Macron's frock coat. He simultaneously acknowledged that everyone wears sneakers and made the look hipper.
So it was surprising last night when he jettisoned them in favor of pumps with a feminine cross strap on the top of the foot, bare legs, and suits with trim jackets and skirts that just grazed the knees. There were also dresses with white collars that fit over the shoulders like a tea cozy, a sleek black leather shirt worn with a black checked skirt, and blouson leather jackets and nice coats with contrasting lapels or a fur collar in warm yellow. But it was the suits that made you think of French bourgeois style — extremely feminine and pretty but not too fashionable.
Was Ghesquière really going for that old chestnut? Or did he have something more subversive in mind? Reactions I overheard ranged from nonplussed to "god-awful."
Backstage, once the celebs had cleared out, Ghesquière explained that he was fascinated by "the gap between times" — between what we already know and anticipation. "We all have access to more and more information, to what we believe will be our future," he said. "At the same time, we have the beautiful richness of the past." And this season he wanted to look back at the women he grew up with— "who helped me make choices and build my aesthetic."
He added, "This is a straight collection compared to last season; it's kind of rigorous."
And bourgeois?
"Yes. I would say quintessentially French."
But Ghesquière also said that he and his design team speak about #MeToo and resurgent feminism "every day," and the collection is hardly a pantomime of bourgeois dressing. It's actually extremely straightforward, with polished jackets, some fresh-looking checks, and an uncomplicated femininity that legions of female executives and lawyers would recognize. "We forget that some very strong women were wearing some very feminine outfits, and I love this idea," he said.
Of course, Ghesquière may be looking back with rose-colored glasses at France in the '70s and '80s of his youth. It wasn't so great for a lot of women. Still, I was glad for Ghesquière's explanation, even though most women — cool Shanghai girl, well-wardrobed New York executive, L.A. hipster —probably won't need it.
For something else was at work, something perhaps like the time traveler's "gap" that Ghesquière had mentioned. I recognized it when I left the Louvre. It had begun to rain. A lanky woman with olive skin and jet-black hair passed me wearing Ghesquière's frock coat from last season, the pale blue silk pants with the frill, and the sneakers that nobody can seem to get. Suddenly, her outfit looked out of date.
What a dopy business, I thought, half in jest, and went off to find some dinner.