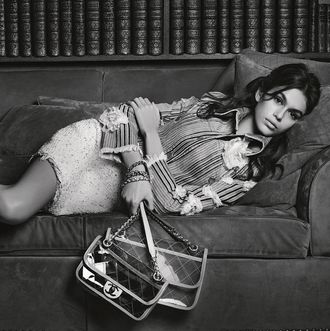 Kaia Gerber for Chanel.
Photo: Karl Lagerfeld
Clear handbags are back. They've been seen in the past couple seasons as giant plastic totes, leather renditions of "Thank You" shopping bags, and, in the case of Chanel, colorful PVC clutches. The French brand's bags from their spring/summer 2018 collection are now immortalized in a new campaign, and some of the best are the bright flap bags in pink, blue, yellow, and green plastic.
Karl Lagerfeld himself shot Kaia Gerber for the campaign, in Coco Chanel's apartment at 31 Rue Cambon in Paris. The 16-year-old spawn of Cindy Crawford lounged on a chaise while wearing the Chanel collection and holding the two PVC flap bags, the mint-green tweed Gabrielle Hobo, and a navy tweed Vanity Case. Gerber will also collaborate with Lagerfeld on a design project for his eponymous brand.
Of course, if you're buying one of the flap bags, the clear finish necessitates buying other, smaller bags to actually conceal the contents of your purse. So make sure to stock up on those too. See the bags featured in the collection below.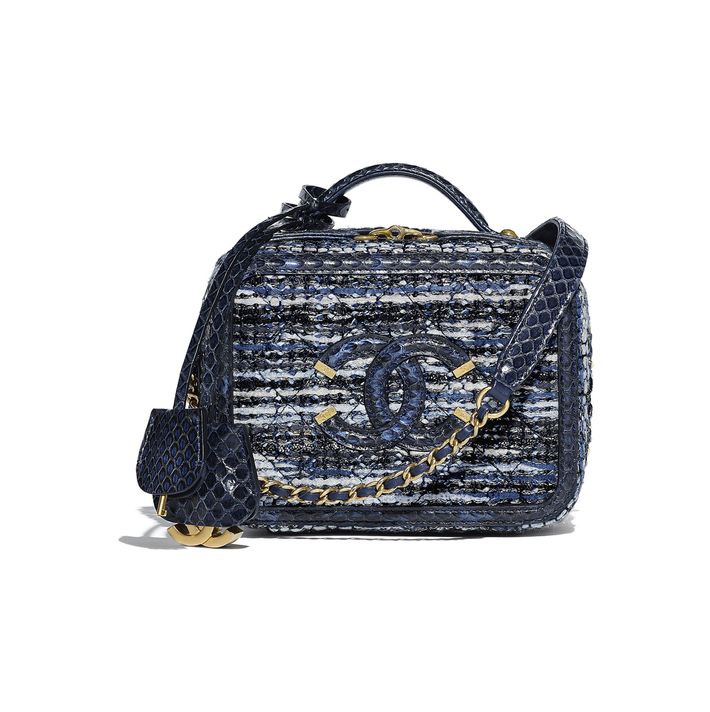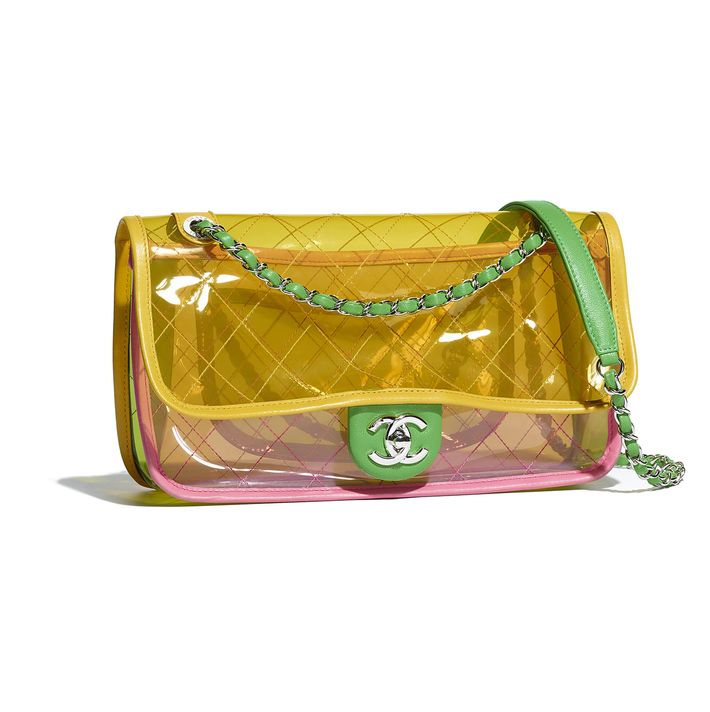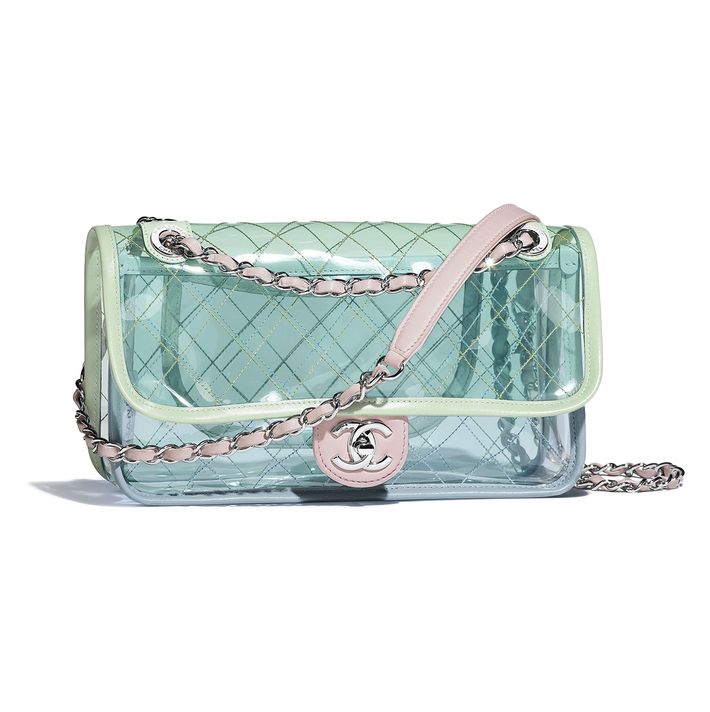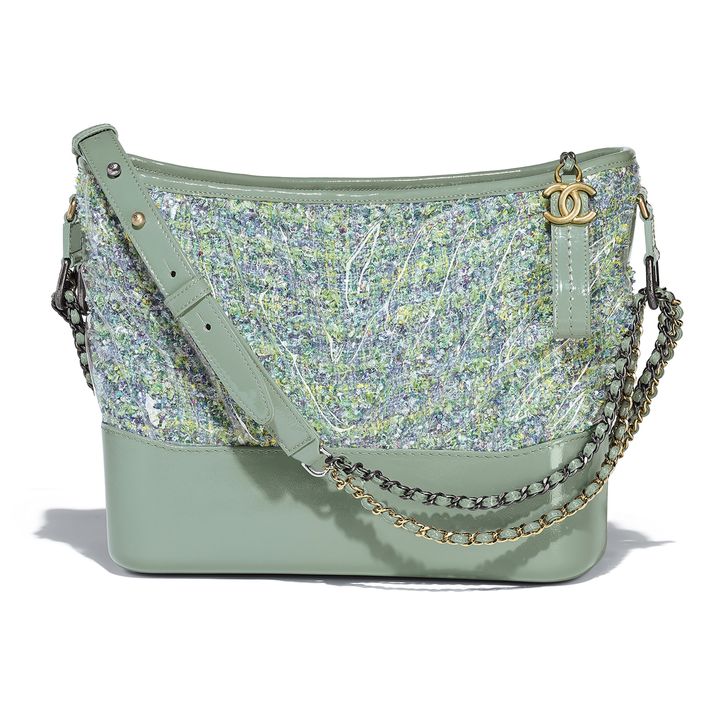 This post has been updated to reflect that the bags are not available online.