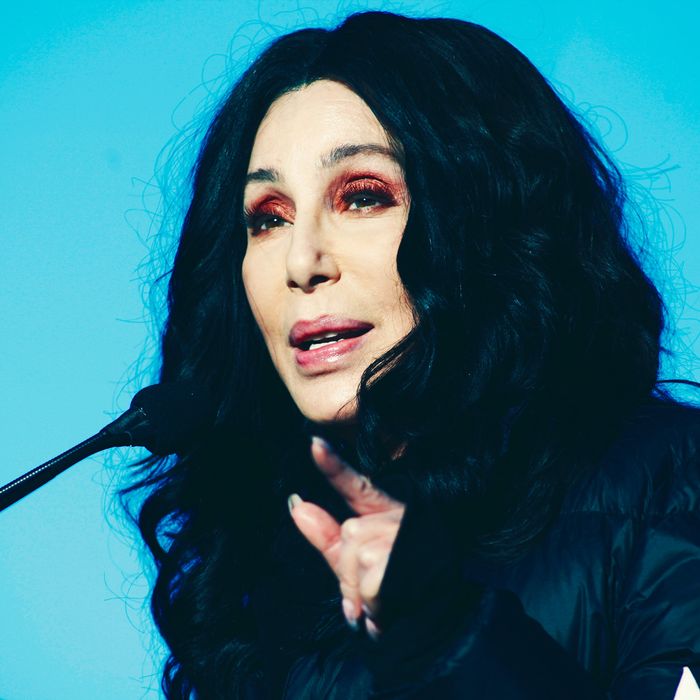 Cher.
Photo: Sam Morris/Getty Images
A number of major celebrities are planning on attending Saturday's March for Our Lives in Washington, D.C., including George and Amal Clooney, Jennifer Hudson, Lin-Manuel Miranda, and more. And as of Friday morning, one high-profile celeb was documenting her route to the protest against gun violence: prolific tweeter and legendary diva Cher, who is recording her journey on social media.
First, she got ready:
Then she got on a private jet:
And is continuing to tweet from the air:
Be sure to follow Cher's journey on Twitter, and check out the Cut's coverage of the March for Our Lives here.