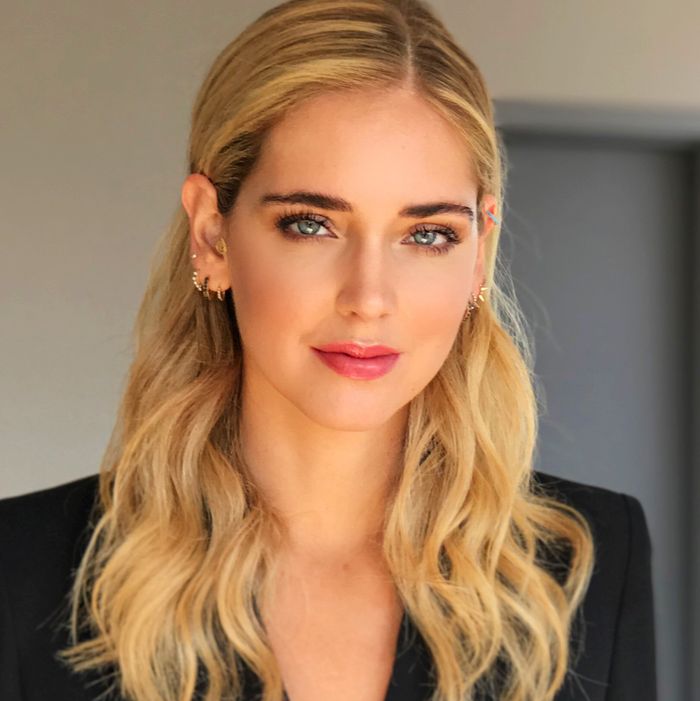 Ferragni.
Photo: Courtesy of Lancôme
Lancôme's newest muse is Chiara Ferragni. Ferragni once was a law student, but is better known now as a super-influencer and the founder of the Blonde Salad empire (now studied as a Harvard Business School case study). In her new gig, she'll focus on beauty, and share some of the brand's products on her social media.
"I'm so excited with this unique collaboration with Lancôme," Ferragni said in a statement. "I have been a fan of the brand since I was a young girl in Cremona [Italy]. The perfume, Trésor, has been the scent of my teenage years."
As of now, Lancôme and Ferragni's collaboration is said to be primarily social media–based — she's built a following of 12 million — but they're keeping all the upcoming projects a secret. She joins other Lancôme faces who have less active social media followings including Julia Roberts, Kate Winslet, Isabella Rossellini, Taylor Hill, and Penelope Cruz.
"Collaborating with Chiara Ferragni symbolizes our willingness to inspire young women with relatable models," Lancôme's general manager, Françoise Lehmann, said via email. Ferragni, now expecting a child and engaged, was previously the face of SK-II and Redken.