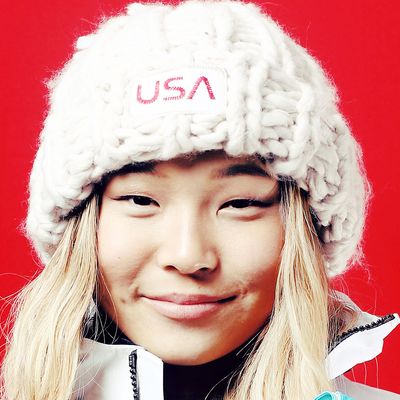 Chloe Kim.
Photo: 2018 Getty Images
A beautiful friendship began last night. When Frances McDormand won the Oscar for Best Actress for her role in Three Billboards Outside of Ebbing, Missouri, she likened the experience to winning an Olympic medal.
"I think this is what Chloe Kim must have felt like after landing back-to-back 1080s in the Olympic half-pipe. Did you see that? Okay that's what it feels like," McDormand said.
The 17-year-old Olympian was understandably flattered to be included in the same speech that also shouted out Meryl Streep. She invited McDormand to go snowboarding with her.
McDormand has not yet responded to Kim's request. But we can hold out hope that, under the tutelage of Kim, McDormand can soon understand what winning an Olympic gold medal and winning an Oscar feels like.