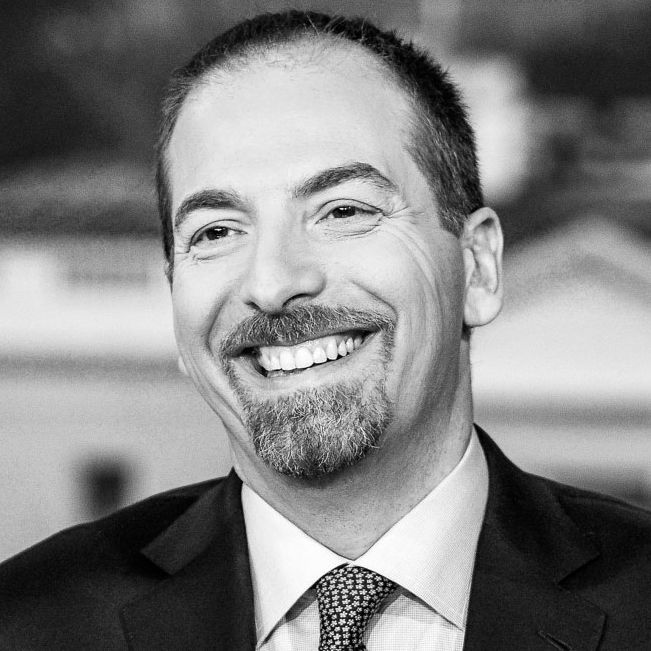 Chuck Todd.
Photo: William B. Plowman/NBCU Photo Bank via Getty Images
Donald Trump has a multitude of what he probably thinks are clever nicknames for people he doesn't like: Low Energy Jeb, Little Rocket Man, Lyin' Ted, Cryin' Chuck, to name a few. In the case of Meet the Press moderator Chuck Todd, it's "Sleepy Eyes Chuck Todd," who he believes to be — as he elaborated during a speech in Pennsylvania on Saturday — a "sleeping son of a bitch."
While Todd initially reacted to this with a sense of humor, he elaborated on the president's insults to NBC Washington.
"I bring my kids up to respect the office of the presidency and the president," he said of his children, 11 and 14. "I don't allow them to say anything negative, ever, about the president."
Todd added that "It creates a challenge to all parents when he uses vulgarities like that." I'm sure it also creates a challenge when he [gestures to Trump's actions and words throughout his entire presidency].