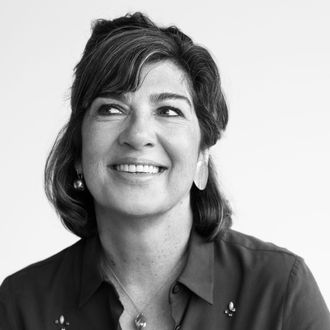 This month, WNYC's Note to Self and the Cut are collaborating on a project to explore the question of what it means to be a woman online. Together, we have created a special series of podcasts and portraits called No Filter: Women Owning It Online.
We invite you to share your own experiences of being a woman online by leaving a voice note here.
In this episode, Christiane Amanpour talks to Manoush Zomorodi about her career in international reporting for television, and approaching interview subjects as an ethnically ambiguous woman. The Cut columnist Ann Friedman joins to discuss the idea of a journalist's "personal brand" online.