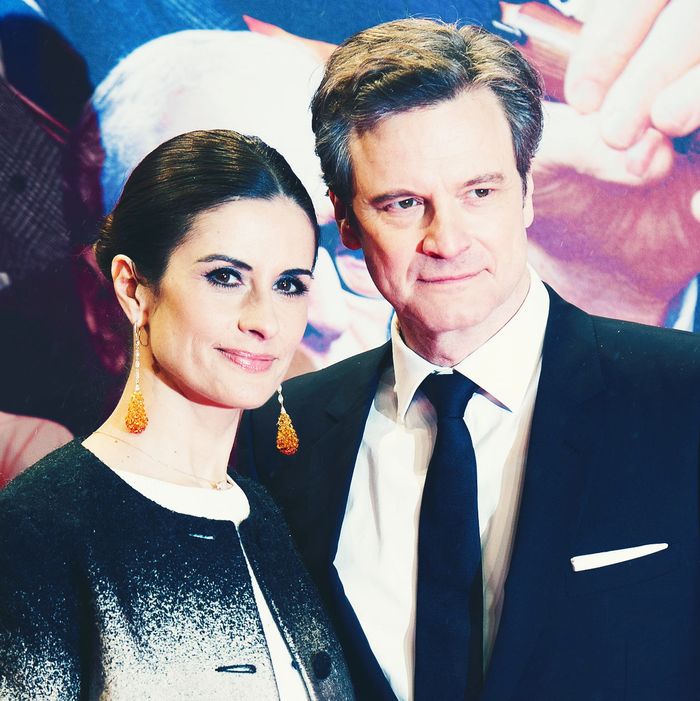 Livia Giuggioli and Colin Firth.
Photo: Matthias Nareyek/Getty Images
This week, Colin Firth and his wife, Italian film producer Livia Giuggioli, filed a complaint against Marco Brancaccia, a journalist for the Italian news agency Ansa, and a childhood friend of Giuggioli's. The couple said Brancaccia started stalking and harassing them in 2016. Now, Giuggioli had confirmed that she and Branaccia had an affair while she and Firth were briefly separated.
Giuggioli told The Times that after she and Firth got back together, Branacaccia "carried out a frightening campaign of harassment over several months, much of which is documented."
In the complaint filed this week, Giuggioli and Firth claim Brancaccia made threatening phone calls and texts, emailed photos of Giuggioli to Firth, and threatened to write compromising articles about them.
Brancaccia has denied Giuggioli's version of events. He told The Times: "We were romantically involved, she wanted to leave Colin for me. My 'stalking' consisted of two messages via WhatsApp after she ended our relationship in June 2016, and an email. I wrote an email to Colin about my relationship with Livia, which I now regret sending, and she filed a complaint against me for stalking out of fear that I could go public with what she had revealed to me about her marriage and work. In a year she sent me hundreds of messages of love, photos and videos, even a diary."
Firth and Giuggioli married in 1997, and they have two teenage sons together. They live in Italy, and Firth officially became an Italian citizen last year.