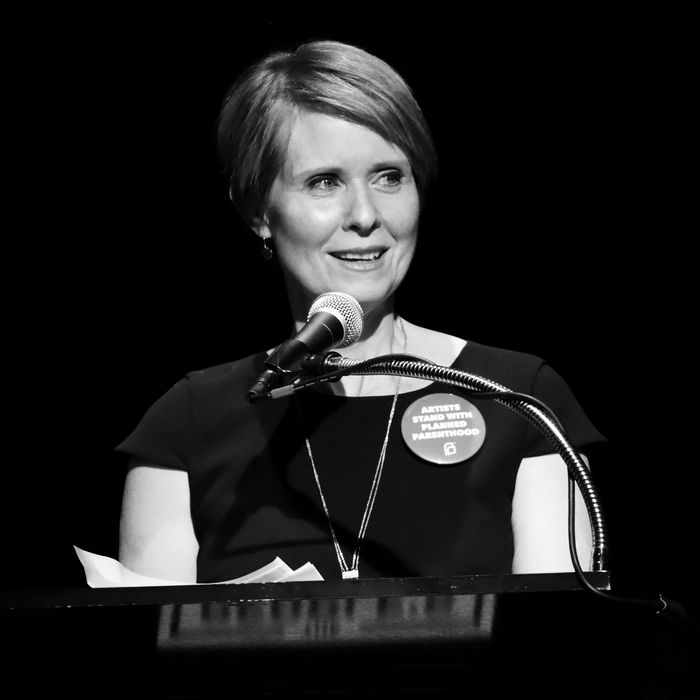 Cynthia Nixon.
Photo: Cindy Ord/Getty Images for We Stand United
Cynthia Nixon — not Miranda Hobbes — is running for New York governor, to the joy of many fans of Sex and the City and working subways. However, she is not without her critics, and has already been called an "unqualified lesbian" by self-proclaimed "qualified lesbian" Christine Quinn. But Nixon is embracing both labels for her campaign launch, which she announced last night over Twitter.
The party will start tonight, March 21, at the Stonewall Inn in the West Village. The famous bar was the site of the Stonewall riots in 1969, which set off a series of demonstrations by the LGBTQ community. Lean in, Nixon, lean right on in.