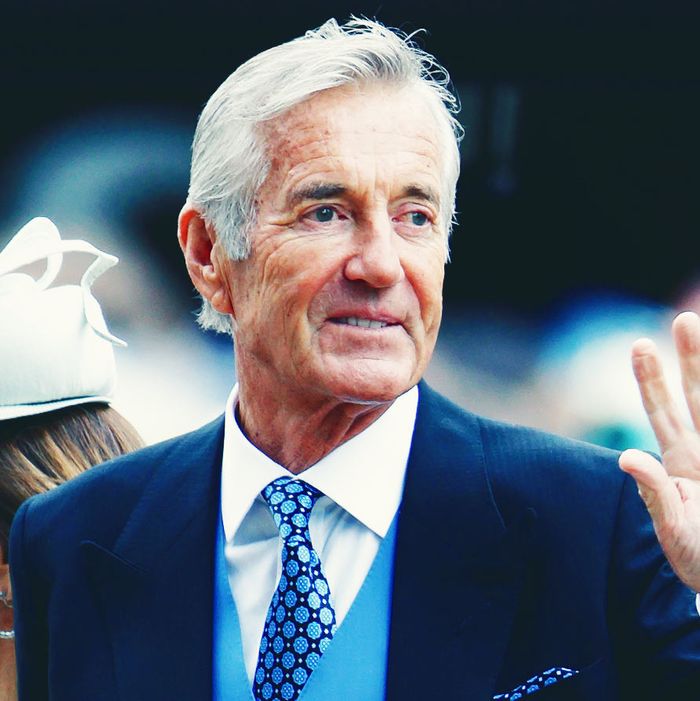 David Matthews at Pippa Middleton's wedding.
Photo: Max Mumby/Indigo/Getty Images
David Matthews, the father-in-law of Pippa Middleton, was arrested this week in France for allegedly sexually assaulting a minor two decades ago, the Telegraph reports.
According to Agence-France Presse, investigators with France's Minor Protection Brigade took Matthews, 74, into custody for questioning last Tuesday, after he flew into Paris from the South of France. He had been accused of raping a minor in 1998 and 1999. The crime was first reported to police in 2017.
Matthews was charged on Thursday with the "rape of a minor by a person with authority over his victim." He was released into legal supervision. The Telegraph reports that Matthews vehemently denies the allegations.
Matthews is the millionaire owner of the Eden Roc hotel in St. Barths and a former racing driver. He reportedly built his fortune after selling a car dealership, marrying his second wife, and buying an 18th-century mansion, Caunton Manor, for the family. In May 2017, he was present as his son James married Pippa Middleton in a ceremony attended by a number of senior members of the British royal family (including Kate Middleton, Prince William, Prince Harry, and Meghan Markle). His other son, Spencer, is a reality star.
A judicial source in Paris told the Telegraph, "I confirm that David M. was placed in police custody on 27 March at the Brigade for the Protection of Minors. Following his arrest, the Paris public prosecutor's office opened a judicial investigation, overlooked by an examining magistrate, who charged him with the rape of a female minor. … The investigations will now continue as a judicial investigation and will be led by an investigating judge."
Kensington Palace did not comment on the allegations.