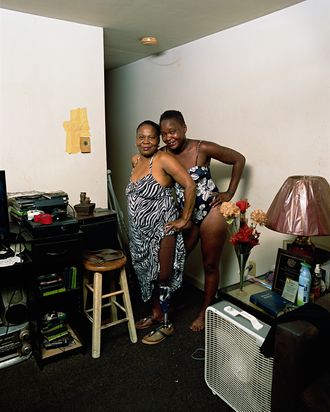 Barbara and Mother,
2017.
Photo: © Deana Lawson; courtesy of the artist.
Photographer Deana Lawson shoots carefully staged portraits of black families in their homes. After her first solo New York City show opened earlier this month at Sikkema Jenkins, her next stop is Pittsburgh's Carnegie Museum of Art, where ten photographs from her travels through the U.S. and Africa will be displayed in their largest-ever format.
Below, we asked Lawson to explain her vision behind four images in the show. In South Africa, New York, and North Carolina, she cast her subjects by visiting local hair salons, corner stores, restaurants, and nightclubs. In their homes, she rearranged their belongings and guided them into specific poses to stage "a mirror of everyday life, but also a projection of what I want to happen," she says. "It's about setting a different standard of values and saying that everyday black lives, everyday experiences, are beautiful, and powerful, and intelligent."
She discusses her photographs below.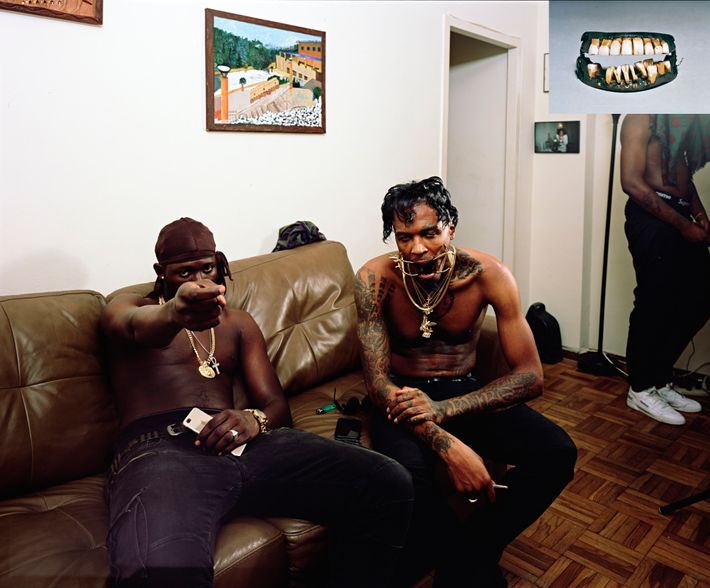 "[In the top right corner of the room] there's a picture of George Washington's dentures — it's said that his teeth were of slaves' teeth and other materials. I was interested in collapsing history and juxtaposed it with the two young men and the mouth piece [that one is wearing], which is a dental guide that I spray painted gold. I wanted it to somewhat imitate jewelry and perhaps a torture device. Photography has the power to make history and the present moment speak towards each other."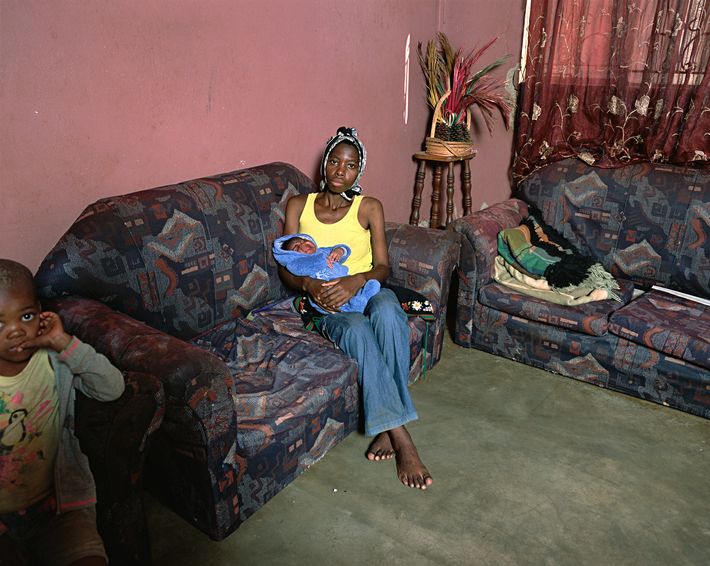 "There's something concerning about a crying child. It's disturbing, but also an understanding for me as a woman, as a mother. As a photographer I'm also making choices to include or exclude certain things that make [this photo] appear like reality, but it's not. That baby is not her actual child. Her child is to the left of the picture, who's cropped."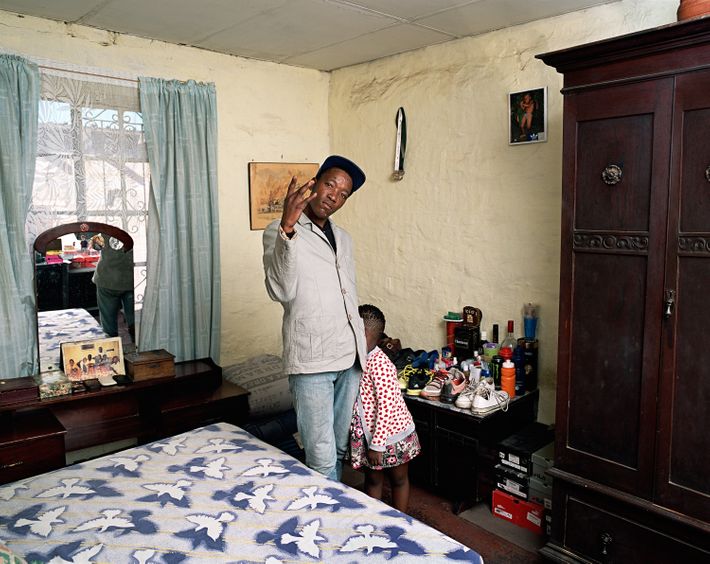 "I wanted to represent him claiming his space and holding up the West Side symbol, like brothers in California and New York. So I'm collapsing this distance of the young black man in Soweto, and his relationship to young black men in the U.S. This is his little sister and I wanted him to protect her in a way, but I also wanted her body and her face to almost refuse the camera, so I asked her to turn away — to create sort of a dynamic relationship between his forward confrontation with the camera, and her looking away."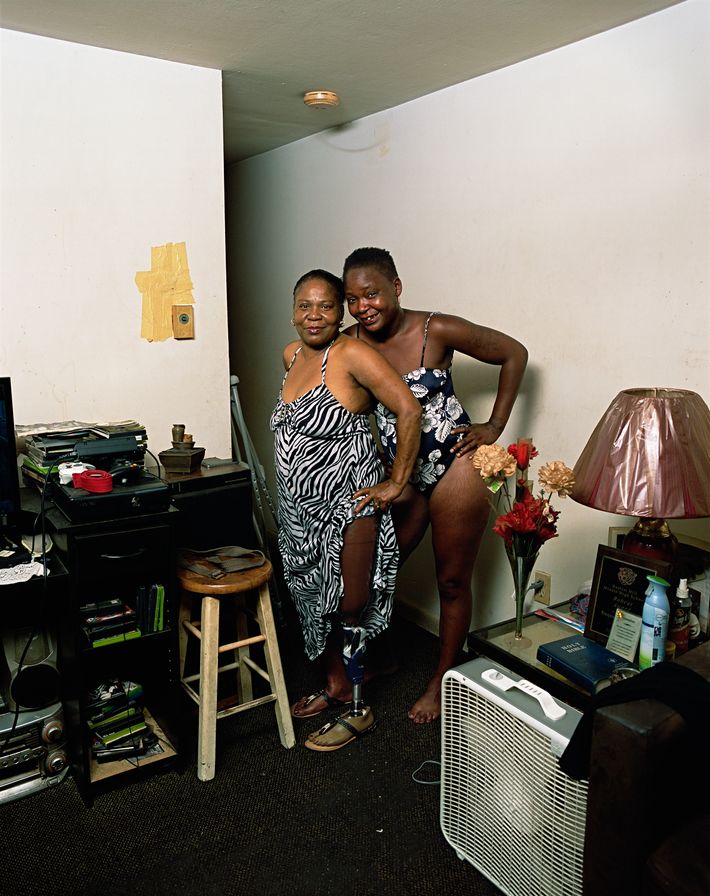 "I met both Barbara and her mother at a corner store. I was very interested in Barbara's mother's prosthetic leg and the way in which the color of that [prosthetic] foot resembles black skin. Skin is so important in the work."
"Deana Lawson" is on view at the Carnegie Museum of Art until July 22, 2018. This interview has been edited and condensed for clarity.