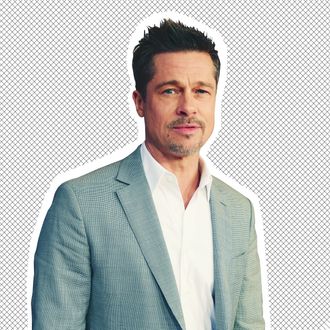 Brad Pitt: celibate?
Photo: Jason Kempin/Getty Images
Welcome to You Know What I Heard, the Cut's weekly celebrity gossip column about the peregrinations of the rich and famous. Have gossip? Email me at allie.jones@nymag.com, send me a message on Twitter, or contact me on Signal (ask for the number).
At the Oscars, our favorite gossip Tiffany Haddish told Kelly Ripa that she met Brad Pitt in an elevator, and that he told her if they were both still single in a year, they should hook up. "Why do you have to wait?" Ripa asked. "I don't know, he told me to wait a year," Haddish replied. Well, The Sun has a theory: The British tabloid reports that Pitt has taken a year-long vow of celibacy.
We know that Pitt has been on a quest for self-improvement since his dramatic split from Angelina Jolie in the fall of 2016. He's gotten sober and interested in art and definitely lost weight. But celibacy? According to The Sun, it's all part of Pitt "sorting himself out."
Not everything is sorted, by the way. People reported last week that Pitt and Jolie are still negotiating the terms of their divorce and a custody agreement for the kids. But! Pitt "seems to be in a better place" lately, a source said, and he is "excited about life." Would you wait a year for Brad Pitt? He'll be 55 in December.
In non-celibate celebrity news, several blondes are going out with other blondes. Chris Pratt is reportedly dating a "mystery blonde" — the best kind. They were photographed getting coffee together two weeks ago, and this past weekend, they went to dinner at Katsuya. The mystery blonde looks very happy in both sets of photos.
In January, the tabloids linked Pratt to Olivia Munn. He ignored the story, while she strenuously denied it in a series of Instagram Stories, Instagram posts, and tweets. Perhaps this experience led Pratt to seek out a relatively anonymous girlfriend.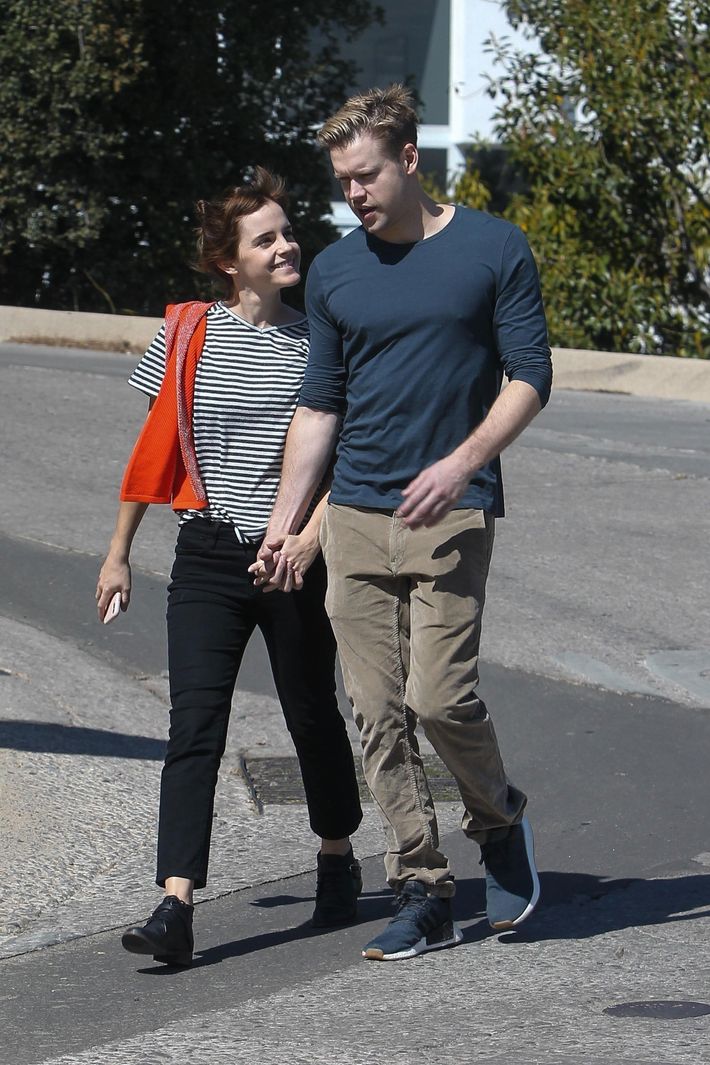 Emma Watson, meanwhile, is dating a slightly less mysterious blonde. His name is: Chord Overstreet. You might remember him from Glee, if you watched Glee. The two were photographed smiling and holding hands in L.A. on Sunday, which is a departure for Watson; she has heretofore insisted on privacy in her romantic relationships. She most recently dated the tech entrepreneur William "Mack" Knight, though there is little photographic evidence of the union. Did Overstreet convince her to do the pap stroll?
Taylor Swift and her blonde, 26-year-old British boyfriend Joe Alwyn are still going strong, she'll have you know. The two were photographed holding hands while hiking in Malibu last Thursday, days before she premiered her new music video for "Delicate." An eyewitness told E! News of the outing, "They appeared very comfortable in one another's company and seemed to be enjoying their time together — despite having a bodyguard following their every move."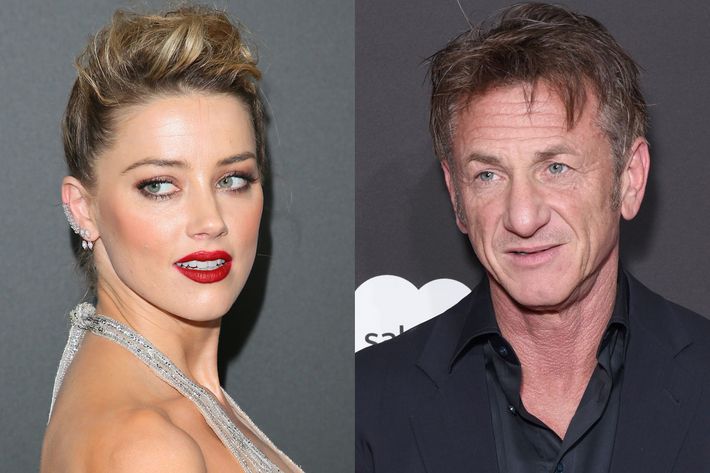 Finally, the dreaded Sean Penn has set his sights on a new blonde. He was last linked to Vincent D'Onofrio's 25-year-old daughter Leila George, but "Page Six" reports that he took Amber Heard out to dinner over Oscars weekend. According to the "Page Six" source, Penn and Heard went to the Tower Bar at the Sunset Hotel and shared a bottle of red wine. I sincerely hope Heard is just using him for the tabloid mention. (Also: What happens to the puppy Penn and George adopted together in November?)
Selena Gomez and Justin Bieber are off again, likely due to her family's continued disapproval of the relationship. Bieber is dealing with the breakup by posting photos like this one on Instagram.
He is 100 percent going to start his own church within the next three months.
Gomez, meanwhile, is apparently embroiled in some kind of friendship drama, as well. She reportedly unfollowed her best friend and collaborator Petra Collins on Instagram. Why? Could it have something to do with Justin Theroux?
Last month, in the wake of Theroux's split from Jennifer Aniston, The Sun reported that Theroux wanted out of his relationship so that he could spend more time with "edgy" New York artists, especially Collins, a fashion photographer. At the time, I wondered about the validity of the story and also the gossip potential there, as Gomez is very close with Aniston. The rumors mostly died down until last week, when Star reported that Theroux and Collins "have been carrying on for some time." Star is known to be even less reliable than The Sun, but last night, Collins posted Star's story on her Instagram Stories with the caption, "Fake news." That sort of breathes some life into it, don't you think?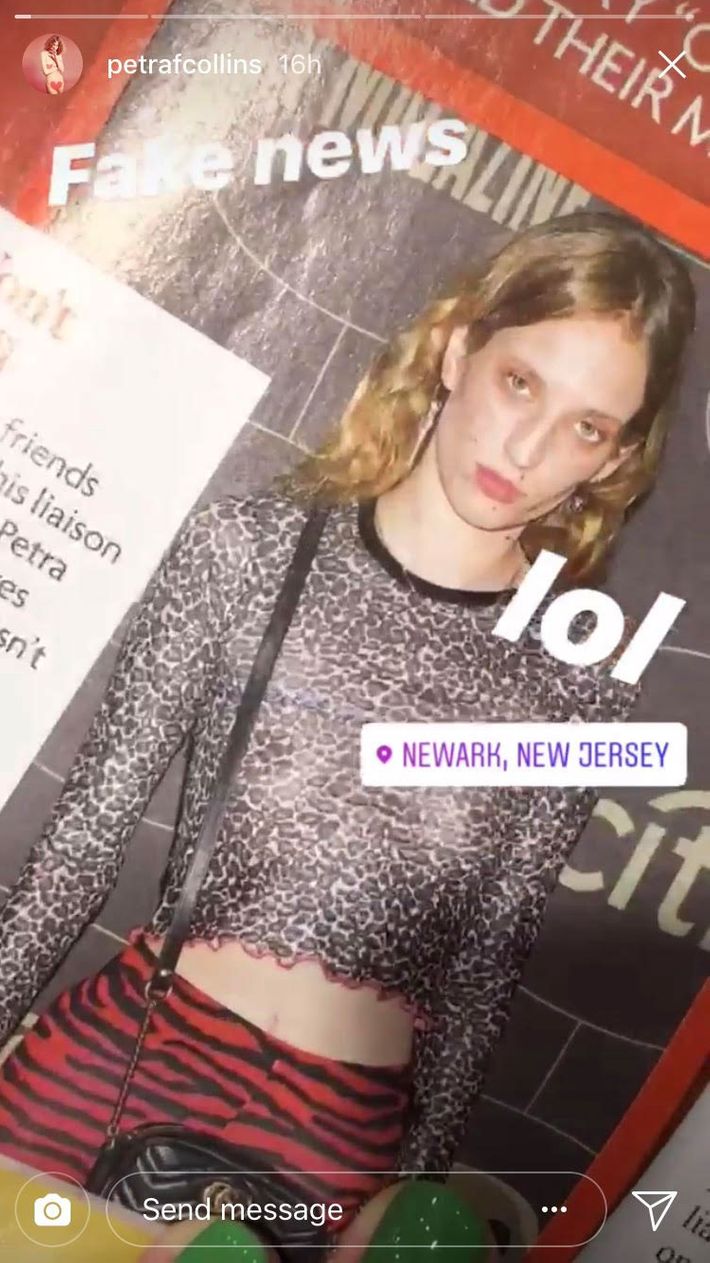 There's also this Instagram from Theroux, posted just days before he and Aniston announced their breakup.
There's no evidence, yet, that Theroux and Collins are actually hooking up, but they are being pretty public about their friendship on Instagram. Maybe that's why Gomez unfollowed?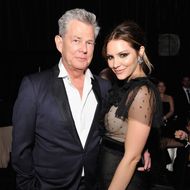 Are you sick of hearing about the romantic relationship between celebrity composer David Foster, 68, and Katharine McPhee, 33? After this bone-chilling blind item, I might be. (Read if you dare.) I'm excited, however, about the gossip potential of Foster's daughter Erin Foster's new comedy pilot, which is loosely based on her dad's dating life. Don Johnson will play David, and Erin will play herself.
One small blessing from this week:
Here is an interesting little story about Ralph Fiennes.
Finally, I'll leave you with this video of Megan Markle and Prince Harry giggling in church yesterday, after One Direction member Liam Payne performed John Mayer's "Waiting on the World to Change," for some reason.
Megan Markle gets married in 67 days!
Thanks so much for gossiping this week. Don't forget to email me at allie.jones@nymag.com, send me a message on Twitter, or contact me on Signal, if you'd like to chat.