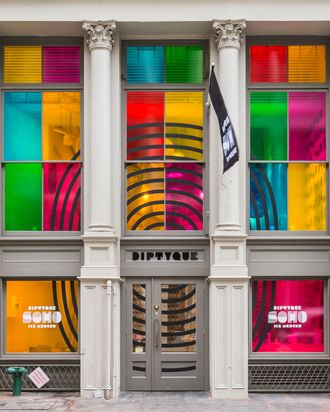 Photo: Courtesy of Diptyque
The '60s were filled with social revolution, a sexual revolution, and Diptyque's revolutionary first fragrance, L'Eau — a spicy, gender-neutral scent. To celebrate the 50th anniversary of L'Eau, Diptyque opened a pop-up shop in Soho and launched two new fragrances, Tempo and Fleur de Peau, which revisit and modernize the original scent.
Walking into the Mercer St. pop-up is like stepping into one of Diptyque's sleek oval bottles. Inside, the store is filled with testing stations, each with a different theme — some corners are covered with leaves, bamboo, and mulch, while other corners have stacks of bricks and piles of rocks topped with succulents. There are also interactive stations with video installations. The two new scents are hidden behind enticing black doors that tease what each one smells like.
The label on Tempo's door says, "Take your nose to a psychedelic trip." Tempo's nuanced scent flows freely like the love and rhythm of the '60s. The scent pays tribute to the the spirited generation with notes of sage, mate, and patchouli. Diptyque used three patchouli extracts from Indonesia to create an inviting earthy, woody haze when combined with lingering violet notes. Fleur de Peau is another nod to the '60s and the Summer of Love: its door said, "Invitation to the musked ball." It's a scent rich in soft, cottony musk and pink peppercorn, floral iris, and sweet seed extracts from hibiscus flowers.
The Diptyque pop-up is open through May 19, and there will be different installations and new limited-edition merchandise each week. The pop-up is located at 112 Mercer St. New York, New York.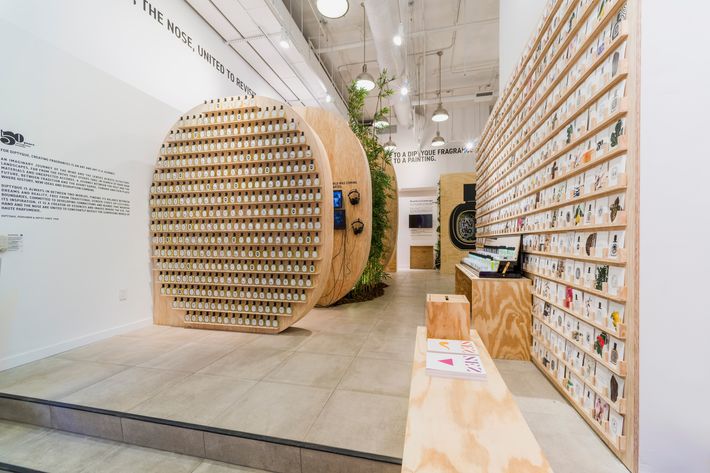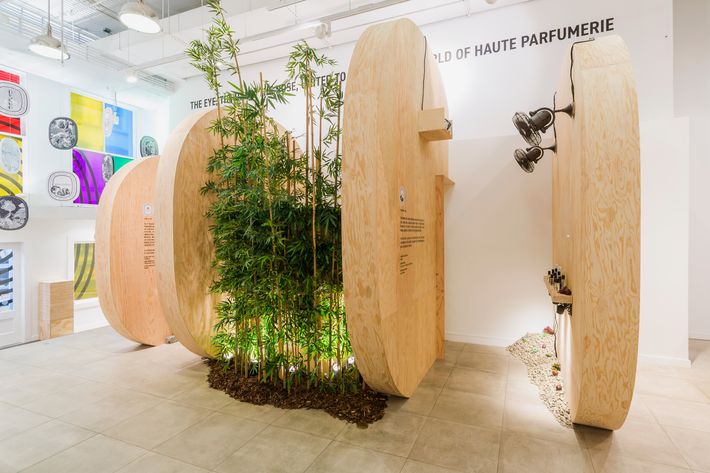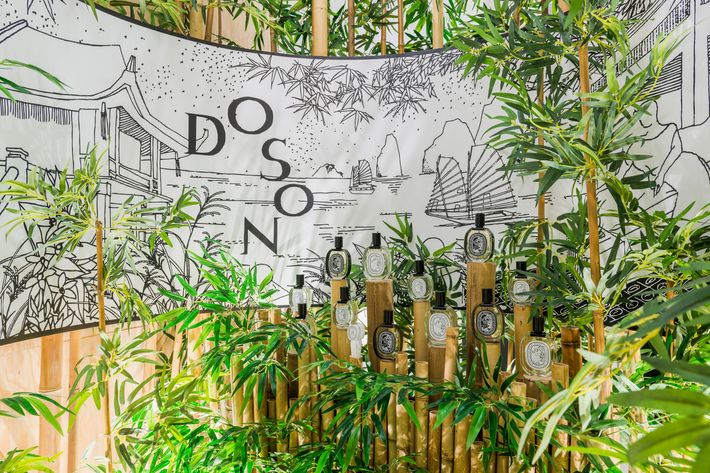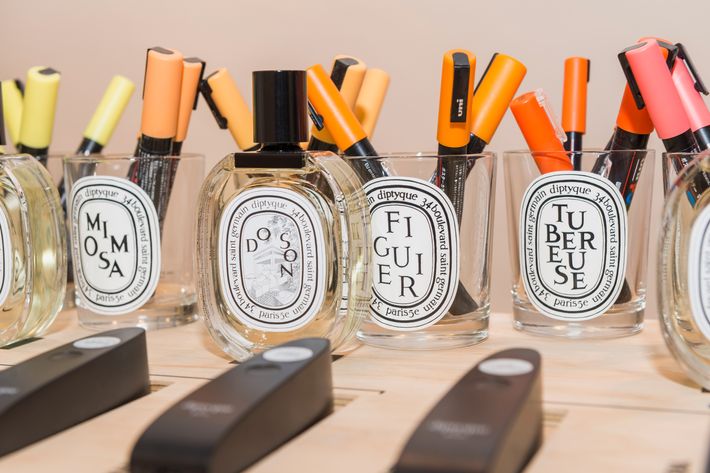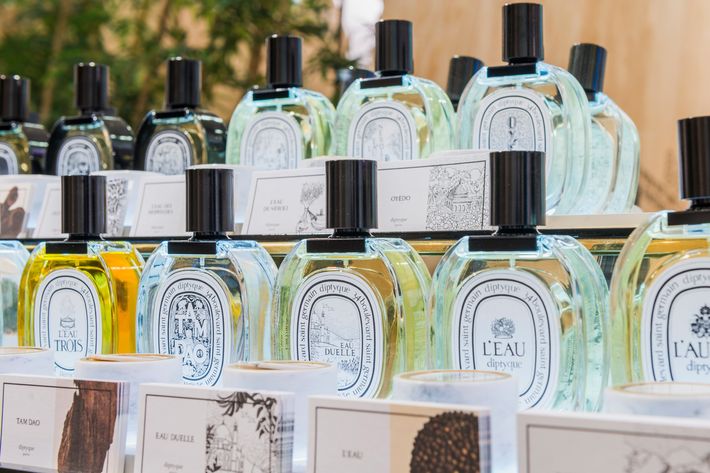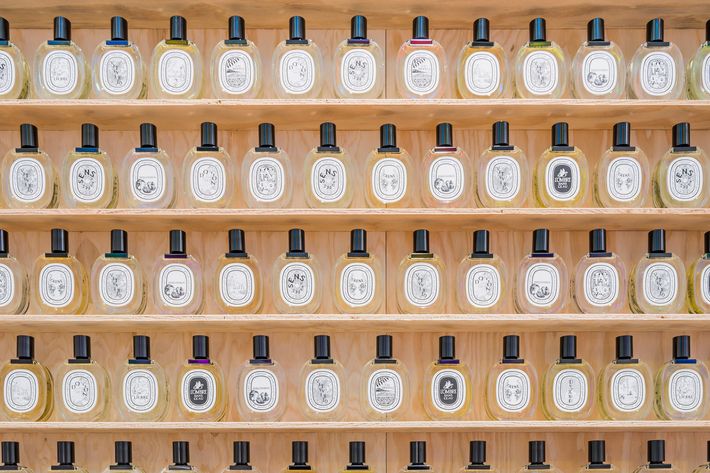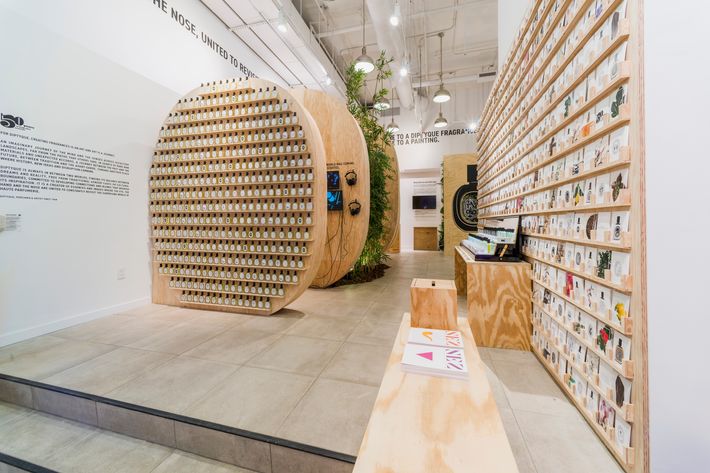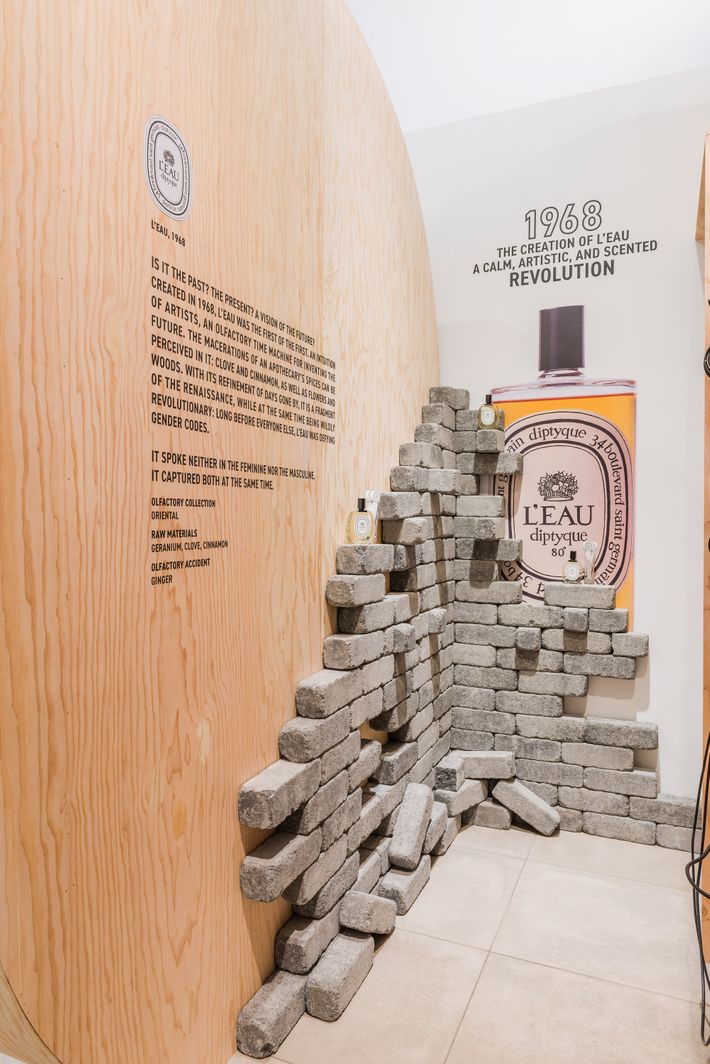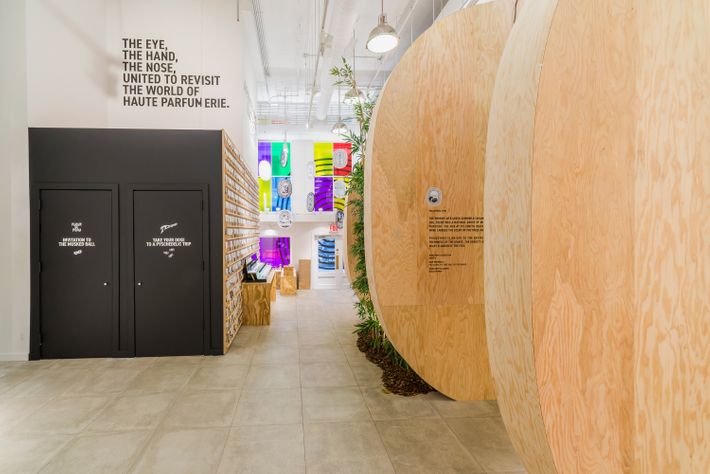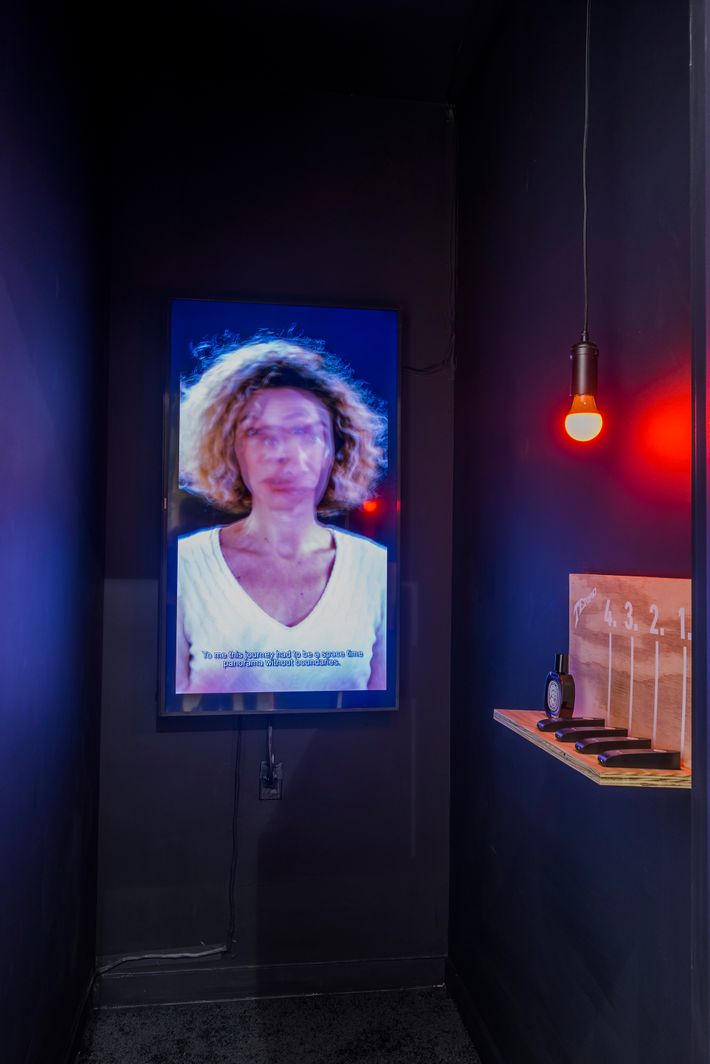 If you buy something through our links, New York may earn an affiliate commission.