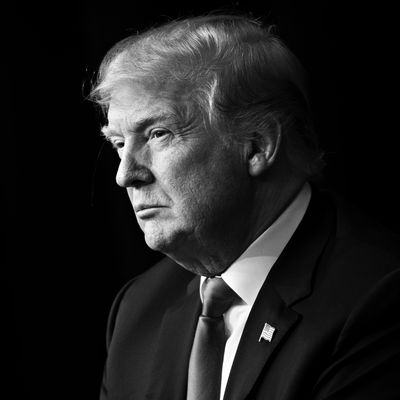 Donald Trump.
Photo: Andrew Harrer/Bloomberg via Getty Images
On Sunday night, adult-film star Stormy Daniels's highly-anticipated interview with 60 Minutes aired. During the segment, Daniels spoke of her alleged 2006 affair with Donald Trump, claiming that she spanked him with a magazine, was told she reminded him of his daughter, and had unprotected sex with him, among other salacious details. Meanwhile, Trump has been uncharacteristically quiet about Daniels's allegations — at least publicly. In private, the president has reportedly been demeaning Daniels and insulting her appearance — his go-to tactics whenever a woman speaks out against him.
Here, a look back at Trump's habit of degrading women who accuse him sexual misconduct or impropriety — or who simply dare to stand up to him.
Natasha Stoynoff:
In the weeks leading up to the presidential election, People writer Natasha Stoynoff accused Donald Trump of sexually assaulting her while she was on assignment to interview him and his then-pregnant wife Melania at his Mar-a-Lago estate in Florida in 2005. Trump denied the allegation and later said of Stoynoff at a campaign rally, "Take a look — you take a look, look at her, look at her words, you tell me what you think — I don't think so. I don't think so."
Jessica Leeds:
Jessica Leeds alleges that Donald Trump groped her during the early 1980s when she was seated next to him in first-class on an airplane. He allegedly grabbed her breasts and tried to put his hand up her skirt. "He was like an octopus. His hands were everywhere," Leeds, now 74, said when she went public. "It was an assault." Responding to the allegations, Trump suggested Leeds wasn't attractive enough to harass at a 2016 rally. "Yeah, I'm gonna go after — believe me, she would not be my first choice, that I can tell you," he said.
Carly Fiorina:
Before he secured the Republican nomination for president, Donald Trump insulted the people running against him — including Hewlett-Packard CEO Carly Fiorina. According to Rolling Stone, Trump said to his staffers, "Look at that face! Would anyone vote for that? Can you imagine that, the face of our next president?! I mean, she's a woman, and I'm not s'posedta say bad things, but really, folks, come on. Are we serious?"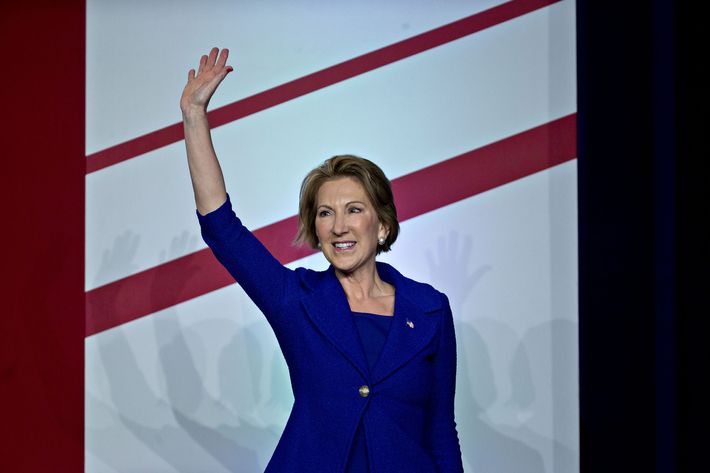 Mika Brzezinski:
Morning Joe co-host Mika Brzezinski has repeatedly criticized Trump on her show and once accused him of being "handsy" with her — and Trump has routinely insulted her appearance and intelligence in response. In 2017, he alleged she had a face-lift in a series of tweets. He's also previously referred to her as "off the wall, a neurotic and not very bright mess."
Alicia Machado:
Alicia Machado won Trump's Miss Universe pageant in 1996. Since then, he has called her "Miss Housekeeping" for being Venezuelan and "Miss Piggy" because he felt she gained too much weight. Machado became a talking point in the 2016 election for her support of Hillary Clinton, so he publicly slut-shamed her and told Fox and Friends that her weight was a "real problem."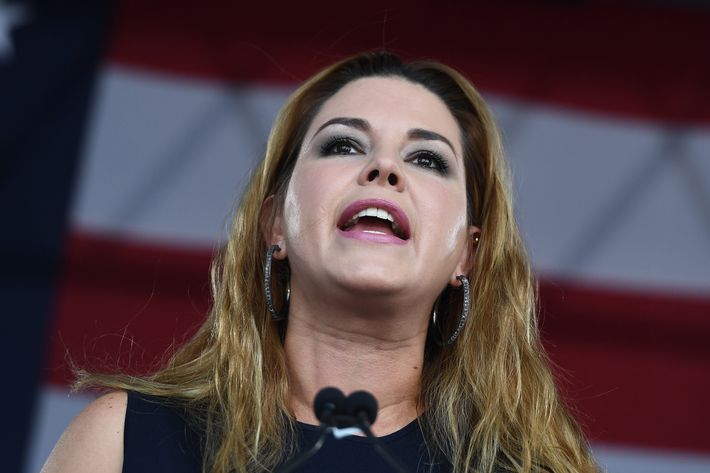 Rachel Crooks:
Rachel Crooks was working as a secretary in Trump Tower in 2006, when the now-president allegedly forcibly kissed her in an elevator. Crooks, who is now running for office in Ohio, was called a liar by the president. "Never happened! Who would do this in a public space with live security … cameras running. Another False Accusation," he tweeted. She, in turn, called on him to release the footage from the elevator bank.
Megyn Kelly:
While serving as a moderator at a Republican presidential debate in 2016, Megyn Kelly asked Trump about various insults he had lobbed at women, including calling some "fat pigs." Trump, in turn, replied, "Only Rosie O'Donnell." But Kelly — who Trump had previously referred to as a "bimbo" — then retorted, "For the record, it was well-beyond Rosie O'Donnell." Shortly thereafter, speaking with CNN, Trump said of Kelly, said. "You could see there was blood coming out of her eyes, blood coming out of her wherever."
Kristin Anderson:
During the 2016 election, Kristin Anderson came forward to accuse Donald Trump of sliding his hand under her miniskirt and touching her vagina over her underwear at a New York club in the '90s. She said she shoved the hand away, fled the couch, and immediately recognized Trump as the man who groped her. Trump later denied the allegation by saying, "One came out recently where I was sitting alone in some club. I really don't sit alone that much. Honestly, folks, I don't think I sit alone." The Washington Post, who first published Anderson's allegations, noted that Anderson never said he was alone.